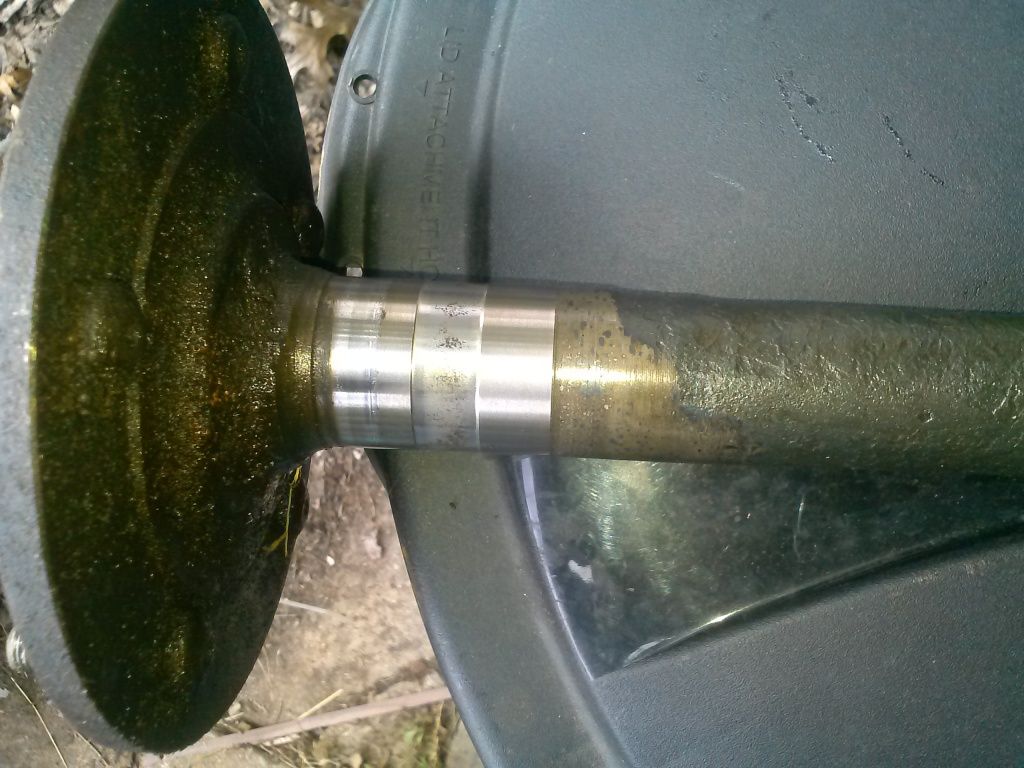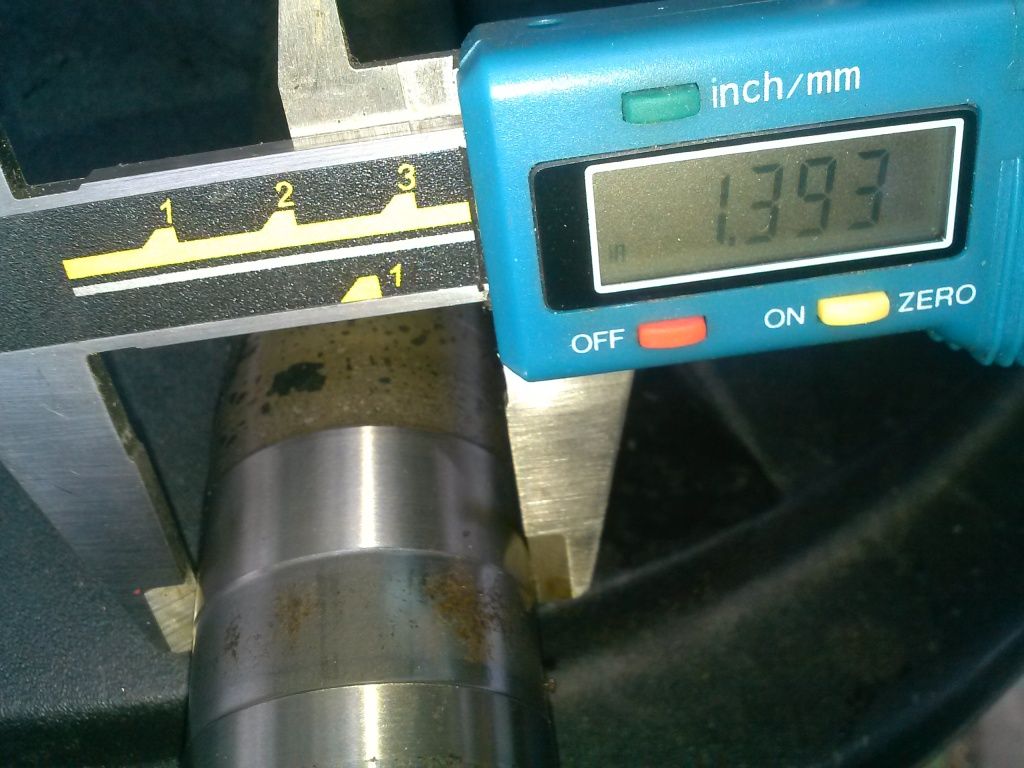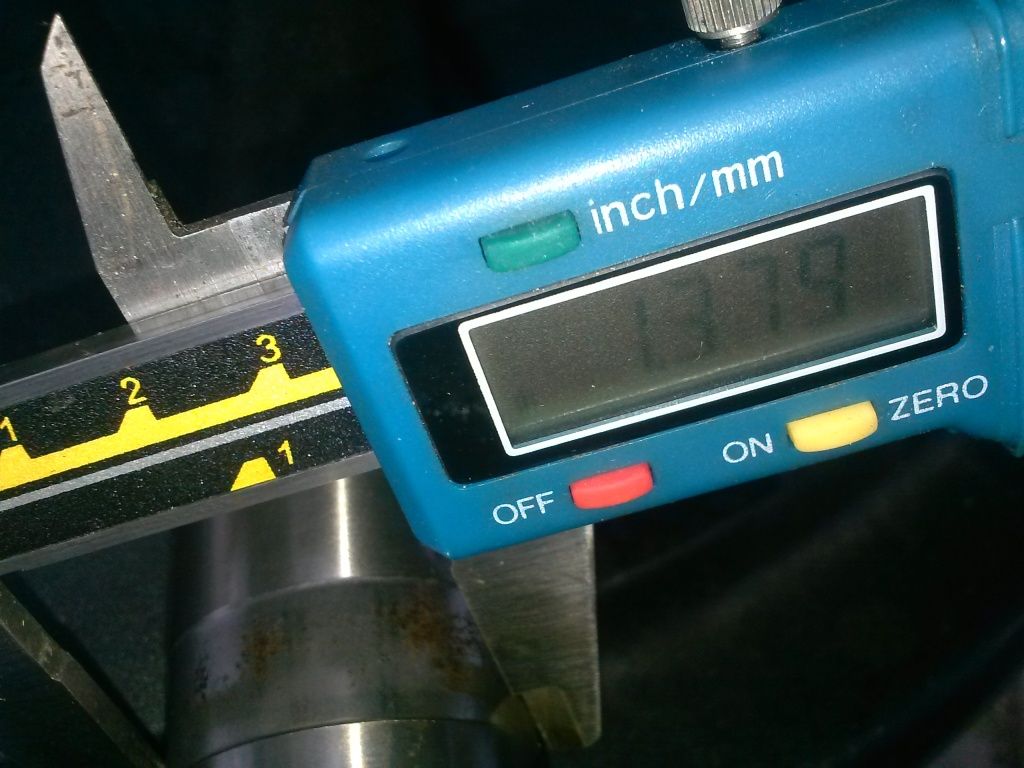 The pics tell the story. .014" - .015" wear on the bearing surface.
Axle is in a 1965 1/2 ton van. Now on the industrial equipment I rebuild, .015" wear generally means junk. I checked online but haven't found any sort of guideline for this.
I am considering installing a c-clip eliminator on this axle, it's also getting disc brakes- so it has to be right.
Am I ok to re-use these axles shafts or should I bite the bullet and get new ones?