I asked this on pirate4x4 didn't get much of any info I'm gunna start collecting parts. Would like to know which setup would be the best for me. Truck is 96 2500 dodge ctd which willbe getting a 4bt. Truck will see dd duty with weekend wheeling have a kingpin d60 going up front.....
Alright so ive been researching. Optimally I would like 3-5" of lift max I've been looking at different types of long arms such as dor's kit with bent upper links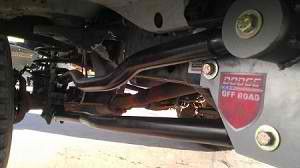 Or another kit I've found pictures of with shorter upper arms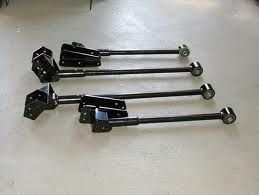 My only questions are seems as I would like to build my 4 links the second of the 2 would be easier to make what does the different arms do to geometry when it goes droop to stuff?
I would assume it changes pinion angle more then equal arms?
What is the best, most reliable rod end/ bushing to go with for street and offroad use?