Been busy since my last update but things are moving along. Im currently waiting on my order from RuffStuff to show up with all my steering parts.
Front axle is back under truck and the high steer arms are on and I put some limiting straps on.
I also finally got all my shifters in.Handles all finished up as well.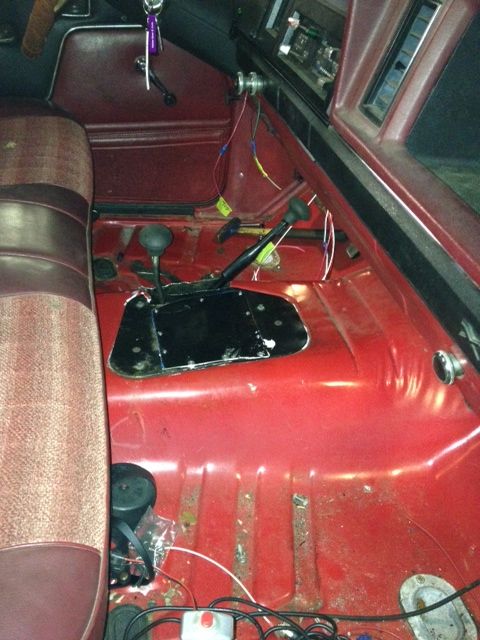 Still waiting on a boot tho. The doubler is push down/pull up operation so I used a rubber firewall grommet as the boot/seal.
Next I needed to mount my Hurst Pistol grip shifter for the C4 trans.I wanted it raised up off the floor so it was in a easy to reach position so I built a 5" tall stand to mount it to.
Then I drilled holes in floor and welded in nuts to bolt it down. Covered it in some aluminum to finish it off.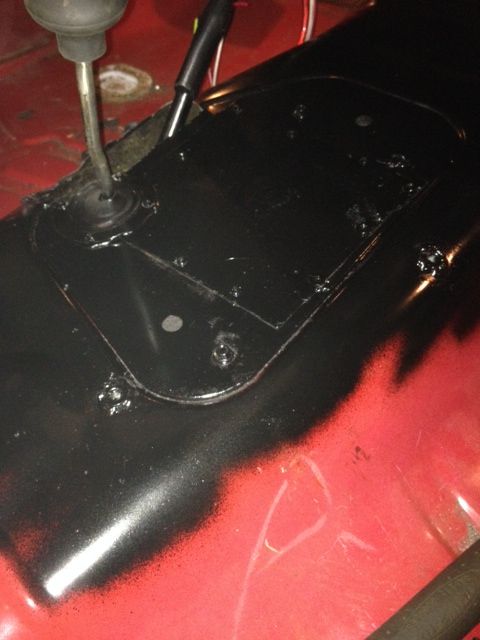 I left the ends of the stand open so I can run all my wiring through it to hide since my fuse block and relays are mounted behind the seat. I also got rid of the reverse lock out on the shifter so it only locks out Park now and I modified the shift plate so it can be shifted from forward gears to reverse in one quick action.