Picked up this set of 37x12.5x15 ssr's for a project that never left the backyard weeds let alone was wheeled. Typical chunking but no cuts nor weather checking/cracking at all. Worn even. I hate when people throw out a guessed tread percentage so il get a tread depth gauge soon and update with ??/32's soon. 2 tires are worn the same and the other 2 are worn the same.
Only trades would be for zj parts, 35's or 33's (m/t or swamper), or alloy 5x4.5 rims.
Price is $700 or best offer.
Call or text for a faster response. 231-920-7840
Tires that came off the rear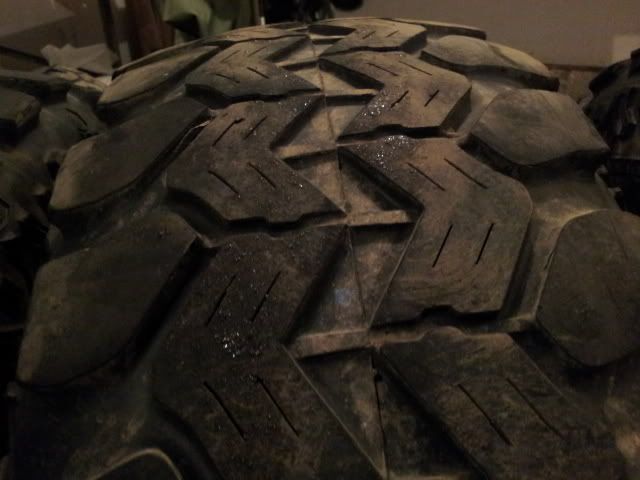 Tires that came off the front