5 37x12.50R15 Goodyear MTR's (old style) 4 have about 1/4 tread left, 5th is at least 90%. One tire has 2 patches in it and a screw still in it.
I have never had these on rims, but the previous owner did when I bought them and they all held air.
$300 obo Sold!
like new spare $125 Sold
Trades that I would accept... 15x8 rims with TJ bolt pattern and less than 4.5" backspacing, beadlocks with the same specs, 35x12.50R15 AT's, new (or like new) spice soft top for a TJ. I'd also trade toward a rooftop tent, chromos for rubicon 44 (front and rear), 44 airlockers (need 2), a car trailer, a sport or 4x4 quad, or a zero-turn mower. I can add cash for the right trade.
Best tire (like new)
Worst tire (has 2 plugs and needs another)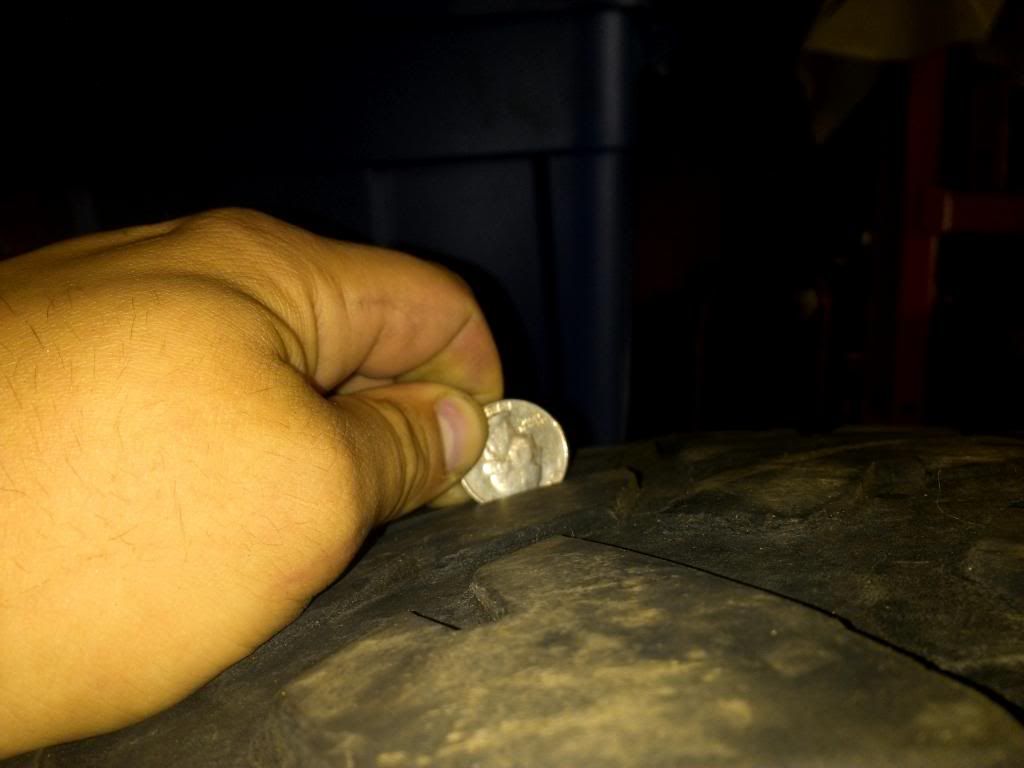 The other three are pretty much the same