I need some dough and can't seem to sell my other TJ or trailer, so might as well give this a try..
2001 Jeep Wrangler Sport - Silverstone Metallic in color. 130k miles, 4.0, 5 speed, Cold AC, Hot heat, CD player, aftermarket speakers, working cruise control. No rust to speak of. Clean title.
2.5" Rough Country lift, all 8 adjustable lower arms - rear pushed back roughly 3/4" and front pushed forward roughly 1.5" IIRC. RC adjustable track bar with bracket in front. Antirock Front, stock rear with extended links. NO SYE.
LP30 front, fresh 4.56 gears, aussie locker, Solid diff cover, Currie steering.
D44 rear, fresh 4.56 gears, full case detroit, Solid diff cover.
Custom stinger grill guard thing, Rokmen high line front fenders with 4" flare, Smittybilt rocker guards and corner guards. ORO lite dot tail lights. Cut Rubicon rear flares. JK style windshield brackets. Rokmen hood pins. Custom rear bumper with built in reciever.
K & N, TB spacer, Hand throttle, smoked JK turns, Warn engine skid, Warn gas tank skid, some cage work but not finished, Bestop full soft doors, Smittbilty soft top with tint. Rhino lined interior.
5 - 35" MTR's on almost showroom Gambler wheels, spidertrax wheel spacers.
All aftermarket stuff - including tires - have less than 5,000 miles on them. Gears and bearing stuff all has maybe 1000 on them.
Negatives: Low oil pressure - been that way for 1.5 years, it's whatever. Guages stop working after a period of time(TSB on this - needs new plugs soldered in where snaps into guage cluster), rear main leak. Underhood accessories need finish mounted - horns, fuse block, etc. Bump stops need adjusted after high lines.
DD friendly, road trip friendly, shifts great, clutch great, drives strait and problem free, stops great, wheels great.
$10,000 FIRM AS-IS. Is what it is, don't like it, don't buy it. I'd knock $1k off if you dont want wheels/tires/spacers. Doors - <$250>. Front bumper thing - <$250>. A couple different options. THIS IS NOT A PART OUT.
Trades. This is more an outright cash deal. I have specific trades I "might" consider. If it's not on this list, please don't bother - seriously. I WILL NOT do an even up trade - defeats the purpose of needing cash. 97-03 Jeep Wrangler - stock to slightly modded. 97-01 Jeep Cherokee, stock to lightly modded. 95 Ford lightning with Jumpseat option. Maybe a lightly modded Toyota truck that's DD friendly capable of fitting myself and 2 kids. Again, any of these options include cash on your end.
PM if interested.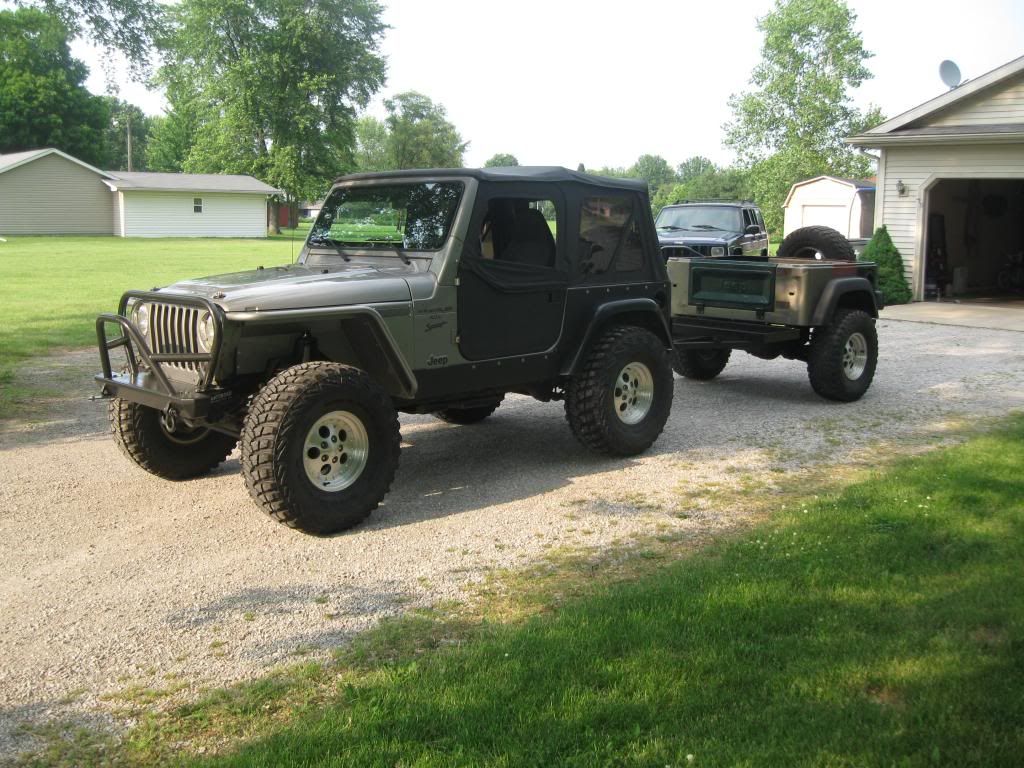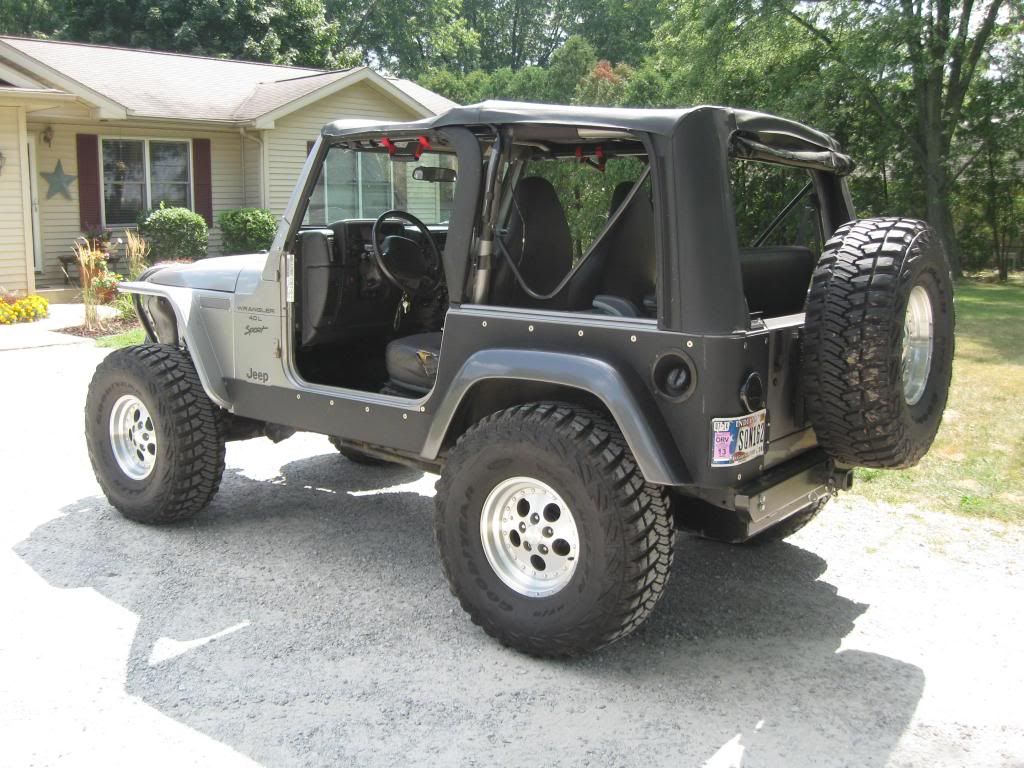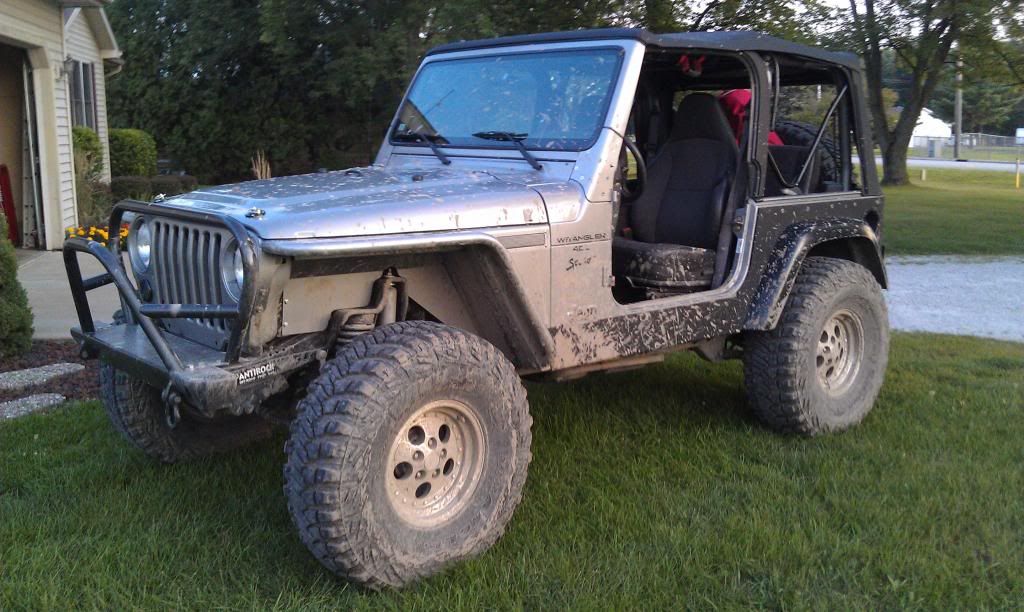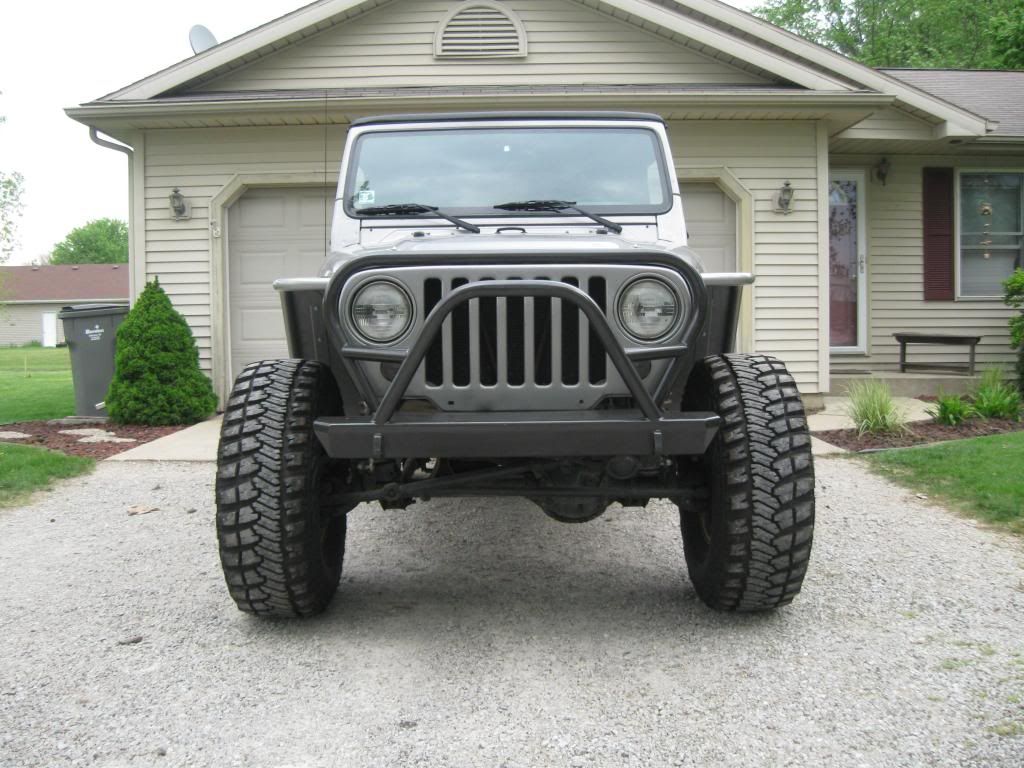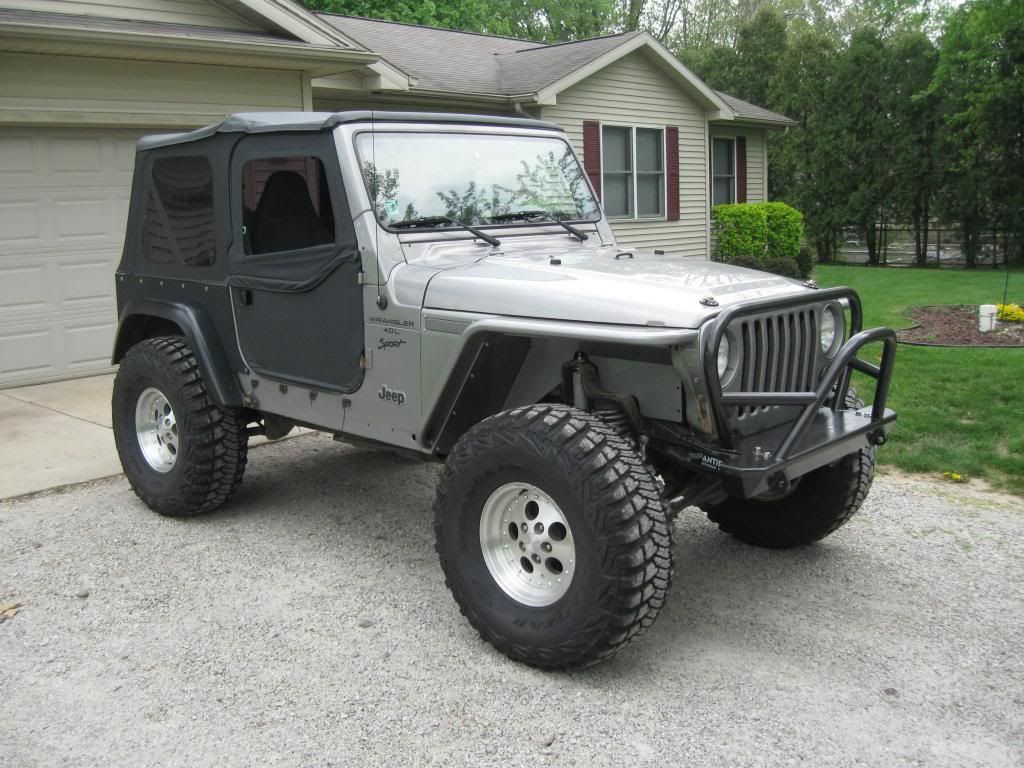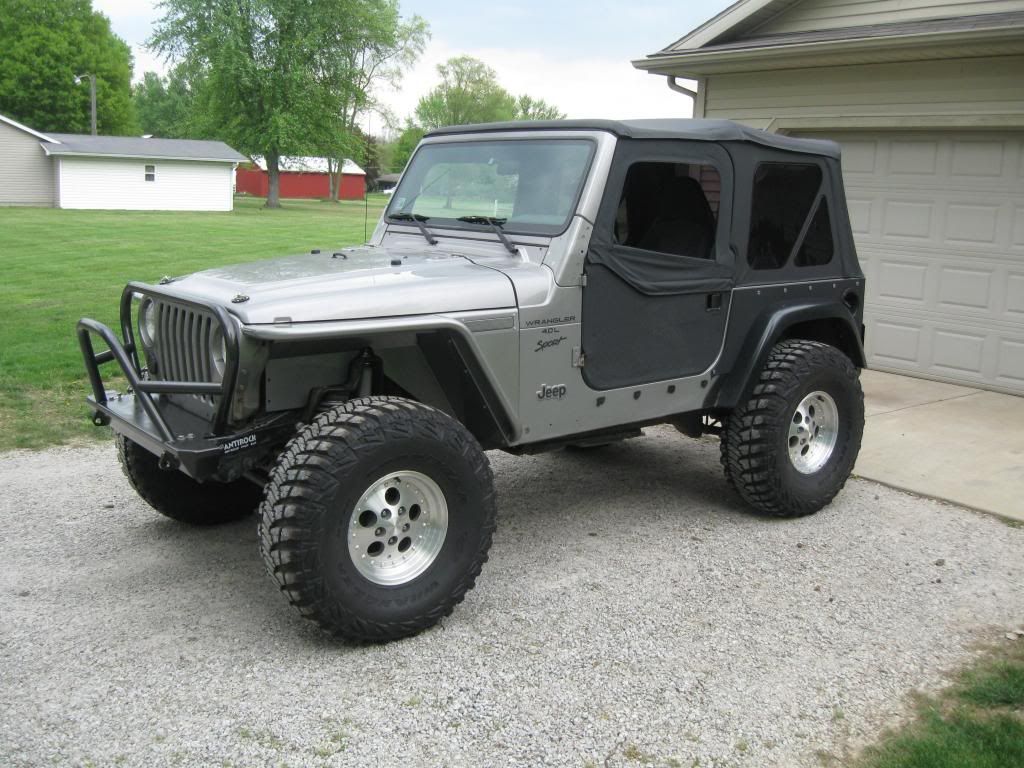 300 and some pictures located here:
01 Silver TJ Photos by green50gt | Photobucket