Lifetime LED from Daves Offroad Supply
---
Daves Offroad Supply is now a Lifetime LED Dealer!!!
You can find them on our site here,
Lifetime LED
We have the Best Prices on the Lights with the Best Warranty Available!
LED Light Bars
CREE Light Bars
Utility Lights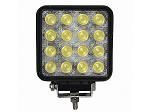 For a quote...
PM me here
Email me at
dave@davesoffroadsupply.com
Call me at 484-554-3584
__________________
DAVE'S OFFROAD SUPPLY
OFFROAD PARTS & CUSTOM FABRICATION
www.davesoffroadsupply.com
Email: dave@davesoffroadsupply.com
Phone: 484-554-3584
Great Lakes 4x4 Members use Promo Code "greatlakes5" for 5% off on our website!