1993 Jeep Wrangler YJ
104k miles
6 cylinder
5 speed manual trans
Stock axle's 3.07 gearing
Stock T-case
Aluminum radiator with electric fan
Flowmaster diamond plate muffler
1 year old Optima red top
Polyurethane engine mounts
ARB snorkel
33" Super Swamper TSL radials
Home-made front bumper with tow bar mounts
3-4" suspension lift
1" body lift
New rear bumper with hitch
New front shocks, brakes, rear diff fluid, wipers, headlight,...
Frame is solid
Body has some dents and a couple holes but stilll looks good.
Runs & drives great
$3,900
Possibly trade for K5 Blazer / Jimmy
or Jeep CJ-7, YJ, TJ. Must be auto trans.
NO JUNK. I will add cash for right trade.
Thanks
Located west of Clarkston - North of White Lake
Can be seen in Pontiac at my workplace about once a week.
[IMG]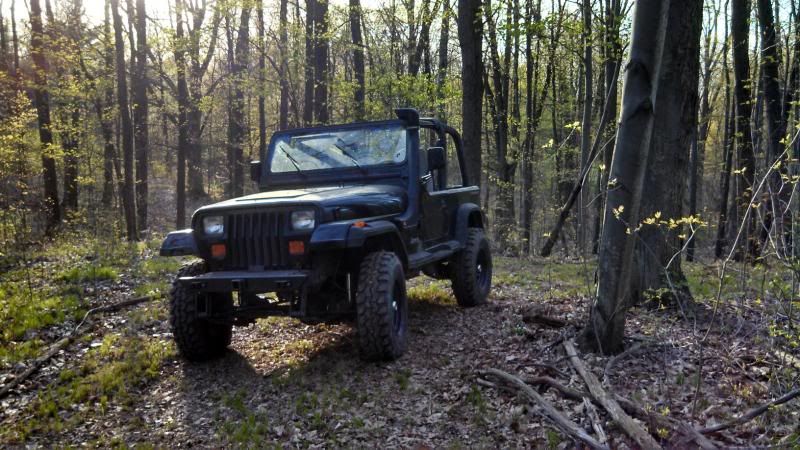 [/IMG]