By no means is it perfect but that's why it's $1000!
-1996
-270k ish miles
-2 wheel drive
-single cab
-crank windows
-manual locks
-dual tanks
-brand new glow plugs, vcg, and uvch replaced on both sides.
-auto trans
The bad
-it was rolled on its side the door is a bit dented along with the fender. The bed was pulled off because the wheel wells were rotted and with rolling on its side it was pretty dented up. The frame is straight I had another bed lined up but I need to get it out of my driveway and have too many other things going on. I went to move it a couple months ago and the linkage for the shifter snapped in the steering colum. I went to move it again and the battery's were pretty low and I didn't have time to jump it so I'm assuming it will need new batteries sooner than later.
Before my brother got in the accident it was a great running and driving truck I hate to see go but I don't have the space or time for this. It doesn't need much and would make a great flatbed truck or throw a bed on and have a very inexpensive powerstroke.
If you're interested give me a call (248) 762-9980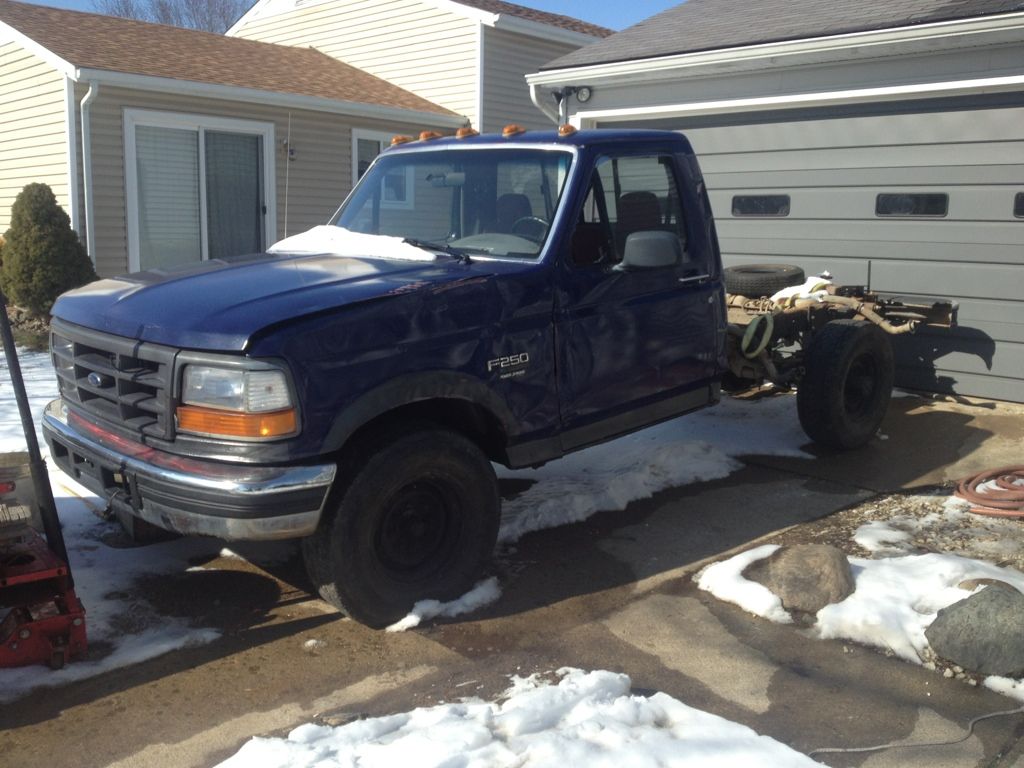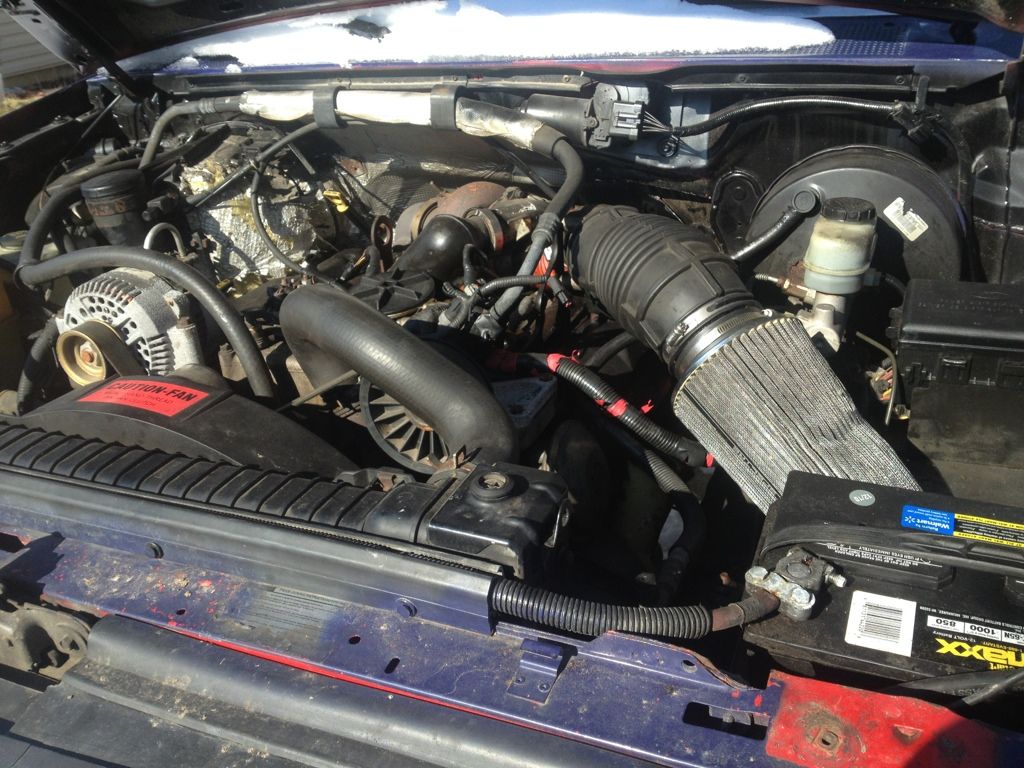 What the truck looked like before the accident