Here's a couple more pics from the welding table clean-up. Some of these rust spots were took a lot of pressure to bring the surface back to life.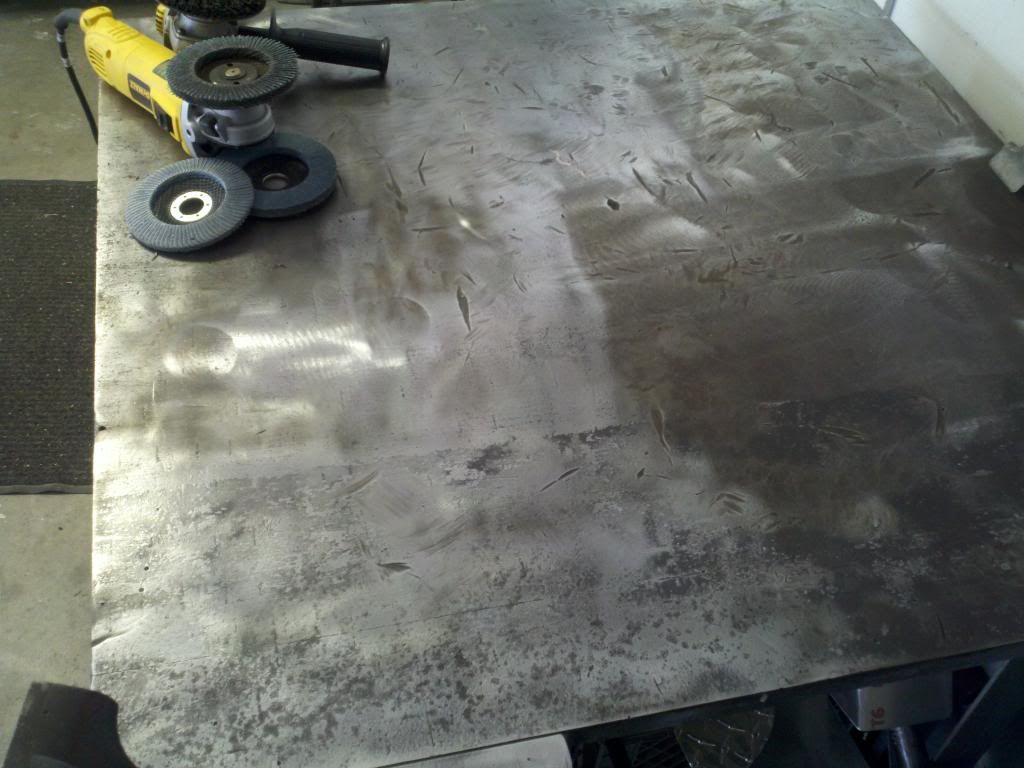 I was trading up with the flap disc in certain areas but it would work good and then load up. The paint stripper disc did load a little bit but stripped the most volume in the shortest time
Here a profile of the table edge caked with some paint. You could feel the chips hitting my feet along with some of the disc material!
This was after about 20 min of grinder time. Getting closer but that rust in the far right corner is tough.