Helping my friend do some upgrades to his yj. Started as a bolt on 4" lift with 33's locked front and rear jeep. Was a nice wheeler but the body was getting rough and he wanted to go one tons.
The plan.
79 dana 60 front. 538 with detroit
14 bolt rear disc brake 538 with detroit
replace back half of frame and stretch wheel base with xj leafs
shackle flip in front
hydro assist steering
comp cut new body and run 37's for now. Its still a 4 banger.
The tear down.
Before cutting the frame.
New rear frame section installed.
Outer fish plate.
Inner fish plate.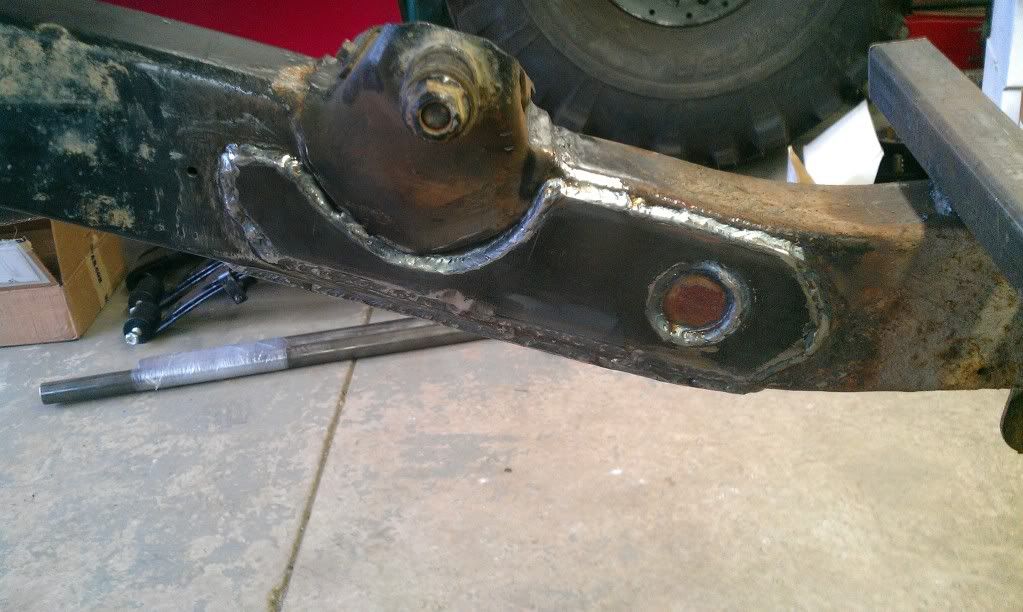 13 bolt ready to go in.
Rear axle in.
Front axle in with shackle flip.
Traction bar mount on the frame side.
That brings it up to date. Drove this into the garage three weeks ago and hope to have it wheeling in another three weeks.