traded for a few suzuki gs bikes and am working on the runner, an '81 gs550
it had been "modded" by the previous owner, nothing serious but not my taste per say.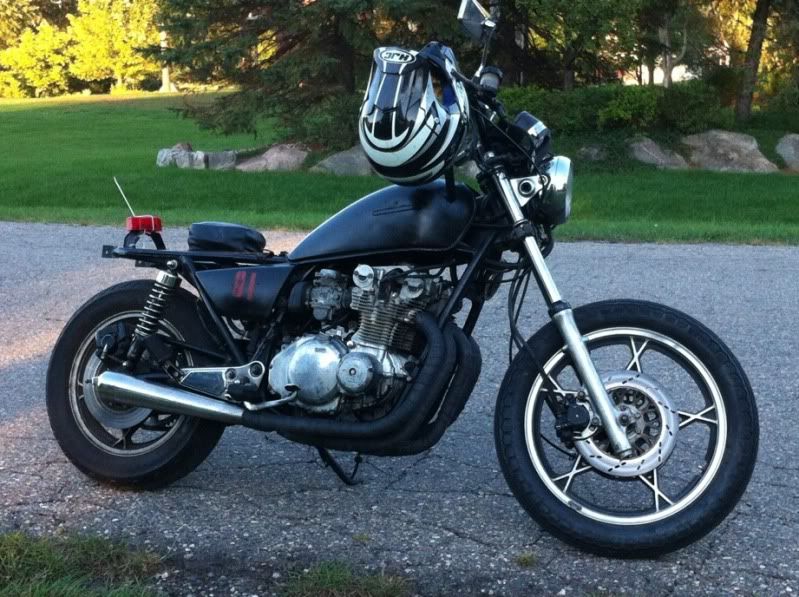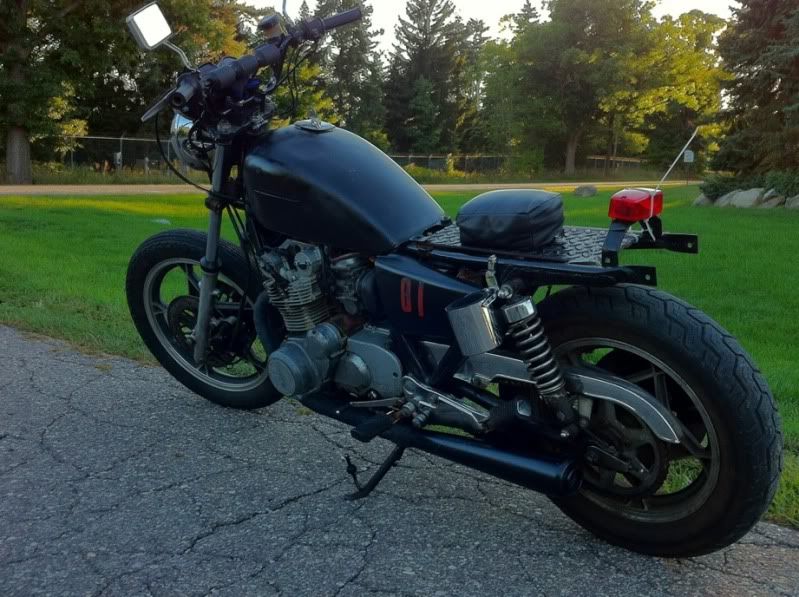 rode it a few times like this. the seat was horrible, and the seat height was not to my liking. i figured id hardtail it and be done with it. tossed some struts on it to test it out ( so suspension at the seat either) and quickly changed my tune.
i decided to lengthen the swing arm. i've seen the shocks run at more severe angles on other builds with no ill effects. i'm only going to stretch it about 3". this is were my mind is blocking me. i want to remove everything behind the shock mount and the bar in front to lower the seat height.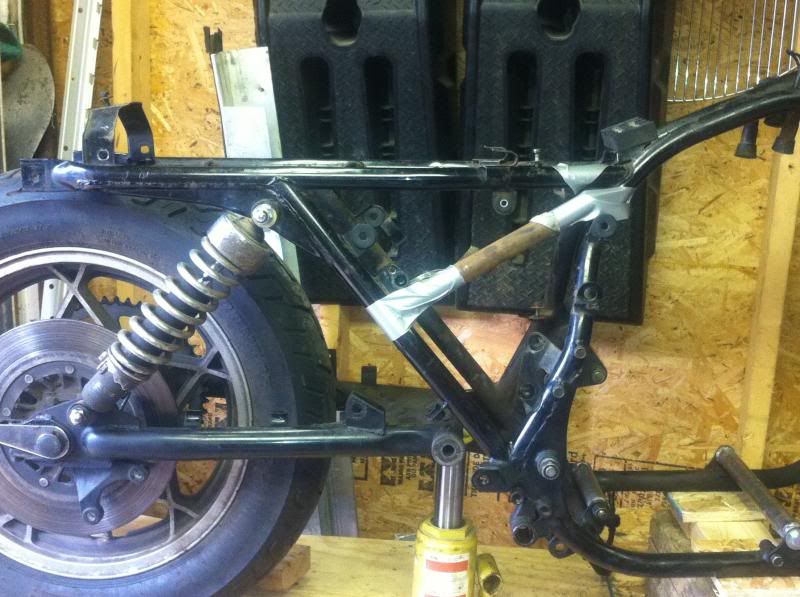 the new tube is my idea but i don't think it will work to well. last thing i want is the frame to fold and the shocks to stab my back. a curved piece, to replace the flat stock tube between the main frame and shock mount, might do the trick with some gusseting but i don't have a bender. maybe a solid slug down the main tube for the shocks about 10"s then the tube for the hoop. make any sense? a seat for the remaining area wouldn't be to hard to find and install, a stock take off of something would suffice.
any ideas/ input?