Hey guys, up for sale/trade is my 1988 Chevrolet S-10 longbed - black on black with 65,xxx original miles - lays frame.
$3500
OBO
I will trade for a manual car that gets better mileage, a Jeep, or an old C-10 or K-10 truck or K5 Blazer or old Suburban - any of these trades MUST be daily driver capable (not perfect, but capable).
Basics:
- 2.8 liter V6 engine
- Automatic Transmission - Rear Wheel Drive
- Power steering
- Racing bucket seats
- black vinyl wrapped dash (black was not a factory option) - this could use some touching up with some spray glue.
- AM/FM/CD player with I-pod input.
Chassis/Air Management:
- Bagged FBSS w/ separate switches for each corner.
- Roadgrater 3-link backhalf from Air Ride Technologies - bolted AND welded on for strength
- SuicideDoors front cups
- Slam Specialties RE series bags all around
- Chassis Tech (I believe) front 2" drop spindles installed this summer.
- 5-gallon air tank mounted under the bed
- Raised gas tank crossmember
- Rear tubs and notch cover
- Roll Pan with no tag box, plate is attached directly to pan with license plate light LED bolts.
- Shaved door handles with poppers - remote controls doors.
- Custom switches installed on the drivers side dash for a cleaner look - no switchbox with a ten foot cord laying around.
- Tank pressure, dual needle front/rear air gauges installed in factory HVAC location - HVAC controls can be relocated under the dash.
- Fiberglass low profile tonneau cover - hinged and color-matched.
Wheels/Tires/Spare Parts:
- Wheels on it are a set of 2nd gen S-10 early ZQ8 rims in 16"x8". Fenders were rolled. To ride laid out the inner fenders will need to be removed (didnt do this in case of driving in alot of rain/snow).
- Spare set includes 2 new Sumitomo HTR tires, and 2 bad Sumitomo HTR tires, all on stock S-10 wheels with trim rings (trim rings painted gold on 2 and red on 2.)
- Comes with a brand new replacement blower box (lines currently capped at the box so it doesn't leak into the cab.
- Comes with all reducers and air line to swap the 1/2" out for 1/4" for a slower lift/drop rate.
- New tailgate this year, painted to match.
- Has tinted taillights (black/clear mix sprayed with a gun, not Nightshades from a can.) I have a spare set of red tails as well.
- Has aftermarket headlights that are much clearer and brighter than the stock sealed beams.
- Has a 1st gen bench seat in it now, comes with a spare no rips or tears stock cover that can be dyed any color you wish (currently blue.)
For more details or to see the truck call or text (810) 923-3680 -Eric
Here are some progression pics through the years - it will come with all of the parts necessary to swap back to the old style billet grille and headlight surrounds if someone likes that look better:
How it looks now (tonneau cover is off, but I have it):
The switches setup:
The air gauge setup:
What the trim rings for the spare wheels look like now:
With billet grille black:
OLD PICS for reference (will NOT come with the racing buckets, has a blue bench seat in it now):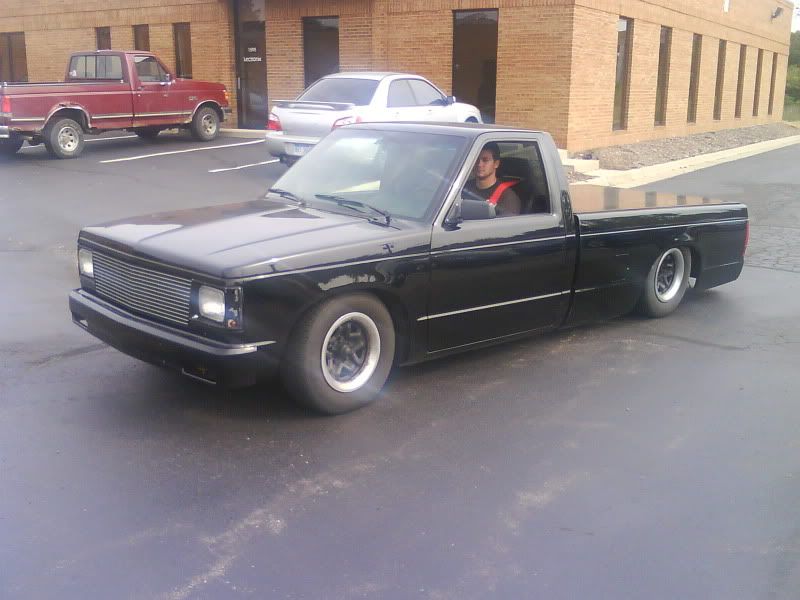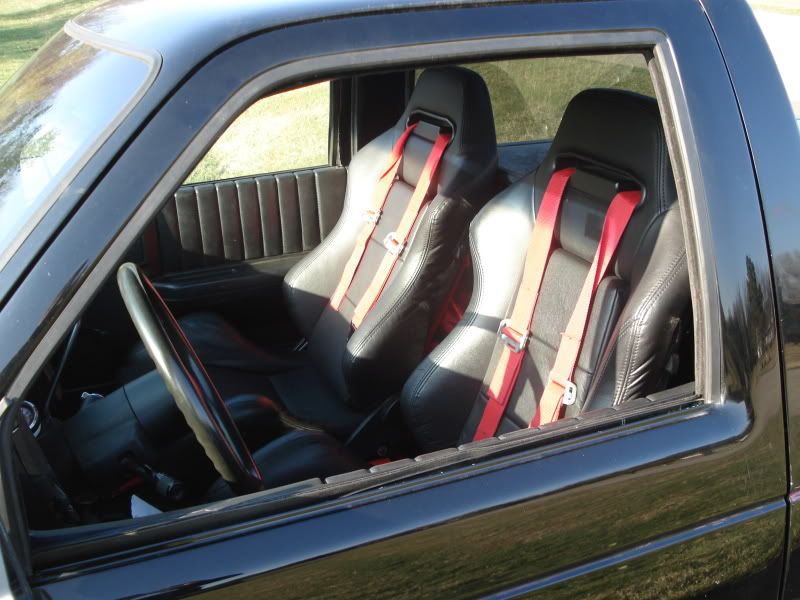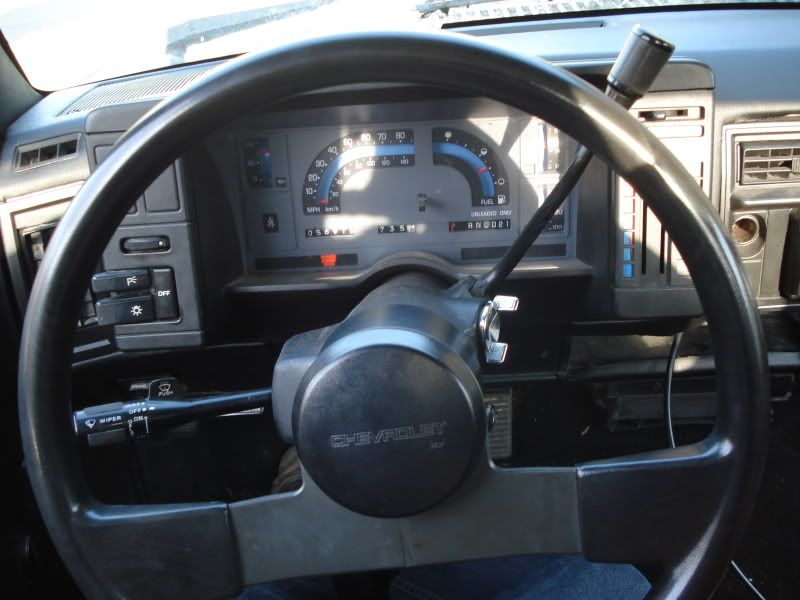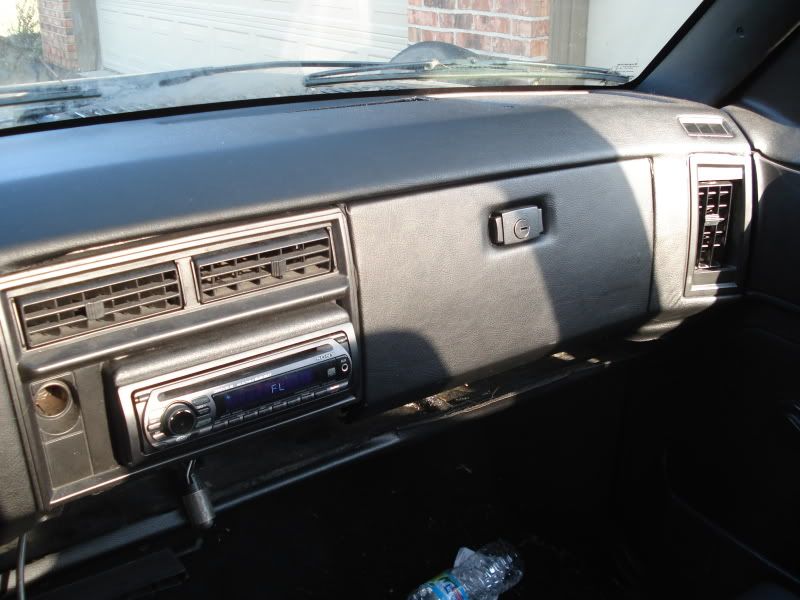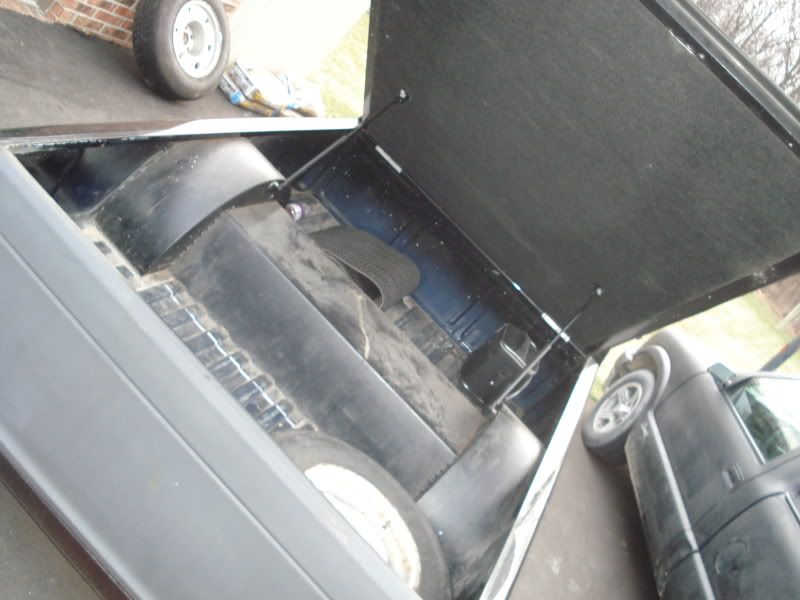 Looking for $3500 obo, thanks!