(4 bars) 58", the ends are crusty, in all reality they need to be cut back and have new caps installed, probably 1-3" so that would make them 56-52" bars. $15 each all 4 for $50.
This is the crustiest one.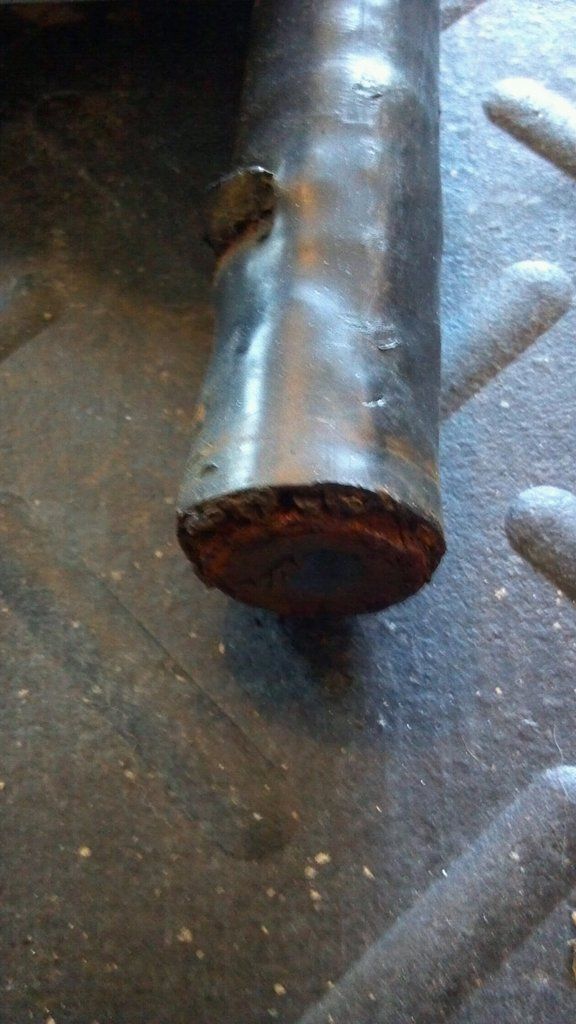 Towers - 4 Rain gutter towers, 2 pictured, didn't dig the other 2 out for the photo op. $20 for the set of 4.
Q-clips, I have 4 PAIRS of Q80 clips, I am not sure which cars these fit outside of a 2005 grand prix. 2 PAIRS are brand new unused still in the box, 2 PAIRS are used for less than 1 year. $10/EACH PAIR for the used pairs, $20 EaCH PAIR for the new pairs $50 for all 4 PAIRS.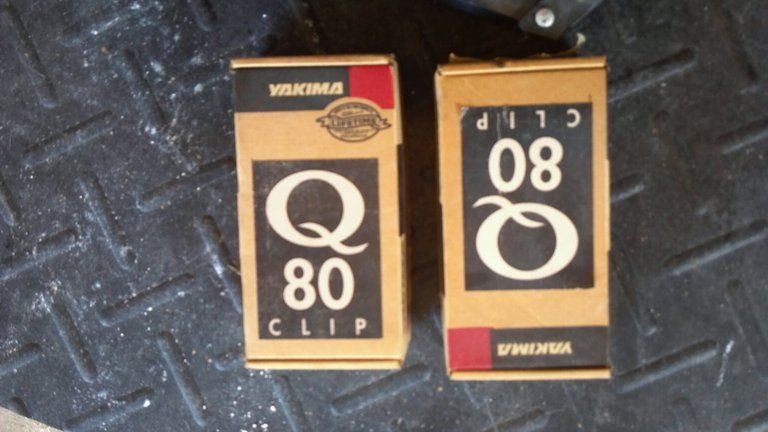 Ski racks $40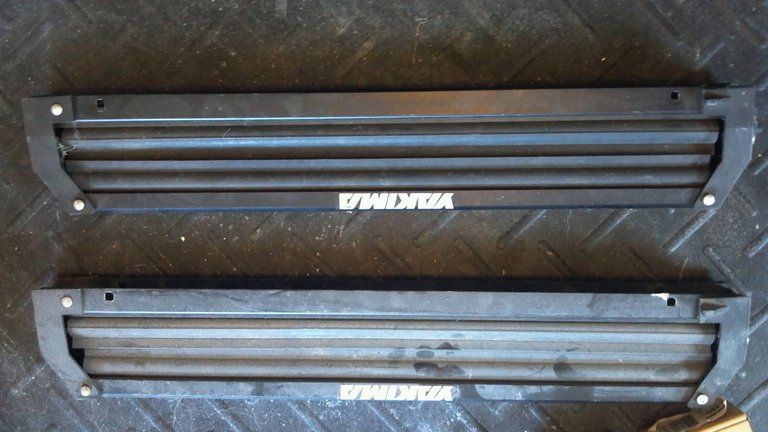 All prices are OBO, I will sell the whole pile for $100