what i have
96 xj 4dr chasis rust free
93 motor trans t case/sye 15****mi
77 f-150 d44 5.13 gears, detroit tru trac, warn lock outs, moog ball joints, ballistic xj/tj universal mounts for coil shack and control arm.
96 f-150 fullsize 8.8 5.13 gears, welded, drum brake, reinforced diff cover, relocated shock mouts.
wheel/tire: 38/12/15 tsl's on rockcrawler 15/8, 5 on 5.5
additional info: ballistic steering links, braided front brake lines, homemade limit straps, shortened front drive shaft, custom square rear drive shaft, rhino lined interior, raised gas tank, custom comp cut rear, trimmed front, custom front and rear bumper, custom rear suspension using dodge 1500 rear springs. smitty built 8k winch on the front, rear bumper has spring hangers mounted off that. tail lights in the hatch. full spare front and rear axle shafts, spare front and rear drive shafts, mounted on custom cargo rack mounted where the back seat use to be along with storage box for tools ext.
[IMG]
[/IMG]
[IMG]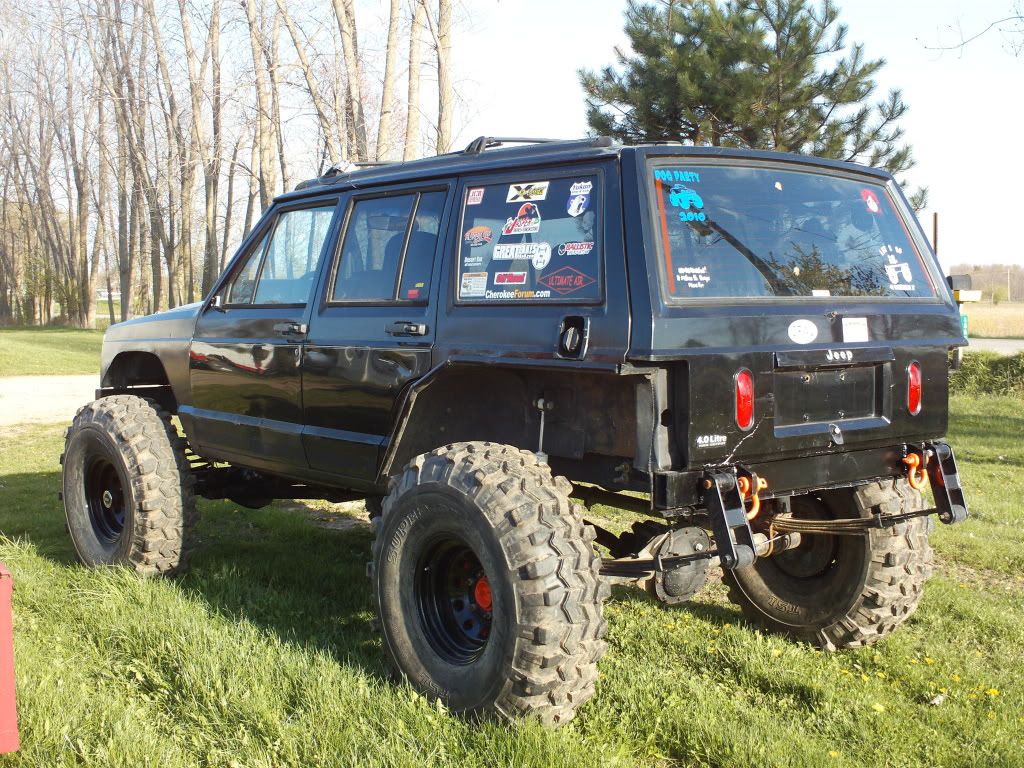 [/IMG]
[IMG]
[/IMG]
only visual changes are rockers are self clearanced along with the passenger side gutter and front fender are dented from a light flop at r&v on its second outing
selling due to not having the time i need to wheel it and im looking to build a DD weekend warrior. $4000 obo. or trade for a clean mild lifted xj DD.
drew.