I picked me up a 92 Subaru Loyale 4x4 wagon up from the outskirts of midland a while back for $500 and drove it home. Nothing special just bone stock with a 1.8 H4 and a 5 spd. Since I bought it I've done a custom saw zaw lift kit, bedlined from the body line underneith the window down, larger tires (Now have a set of 6 lug Chevy Rally wheels ive modified to fir the Subaru bolt pattern). I also straight piped the exhaust with a 3in tailpipe, installed lights on the front bumper, and custom built a safari roofrack.
This is the day i brought her home
Fenders cut, trying to flex out a bit
Some fun at Silver Lake Sand Dunes!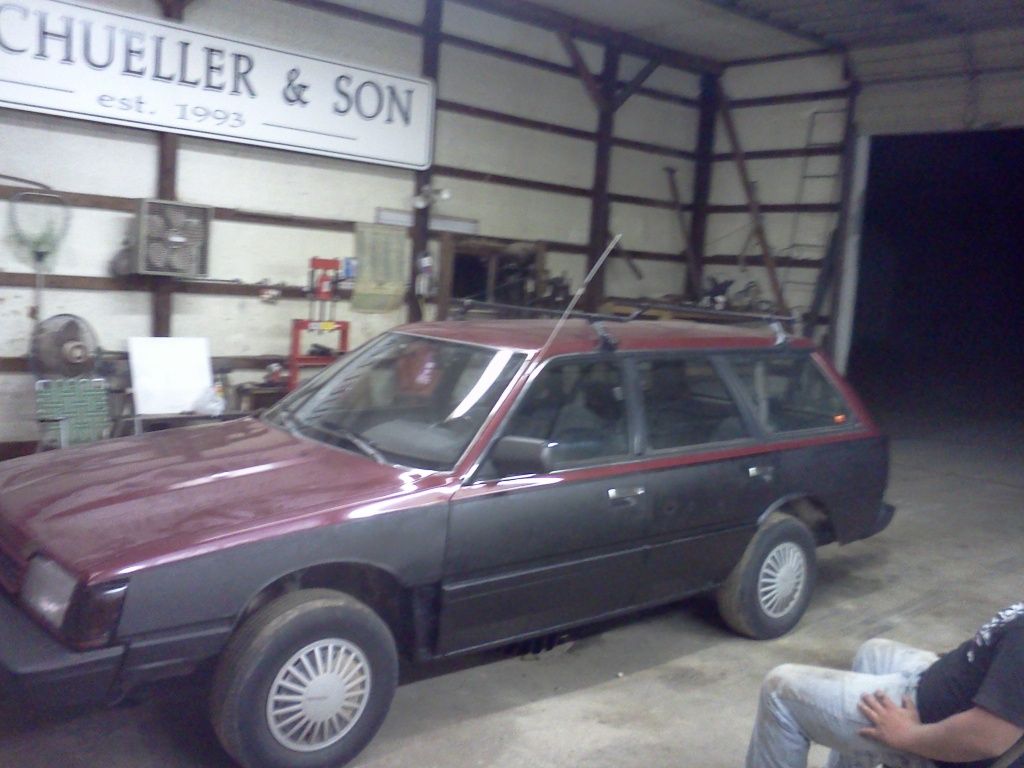 Fresh bedliner
This is the base i started with for my roof rack. It was the base off of a 4x6 industrial wagon my old man picked up from an auction.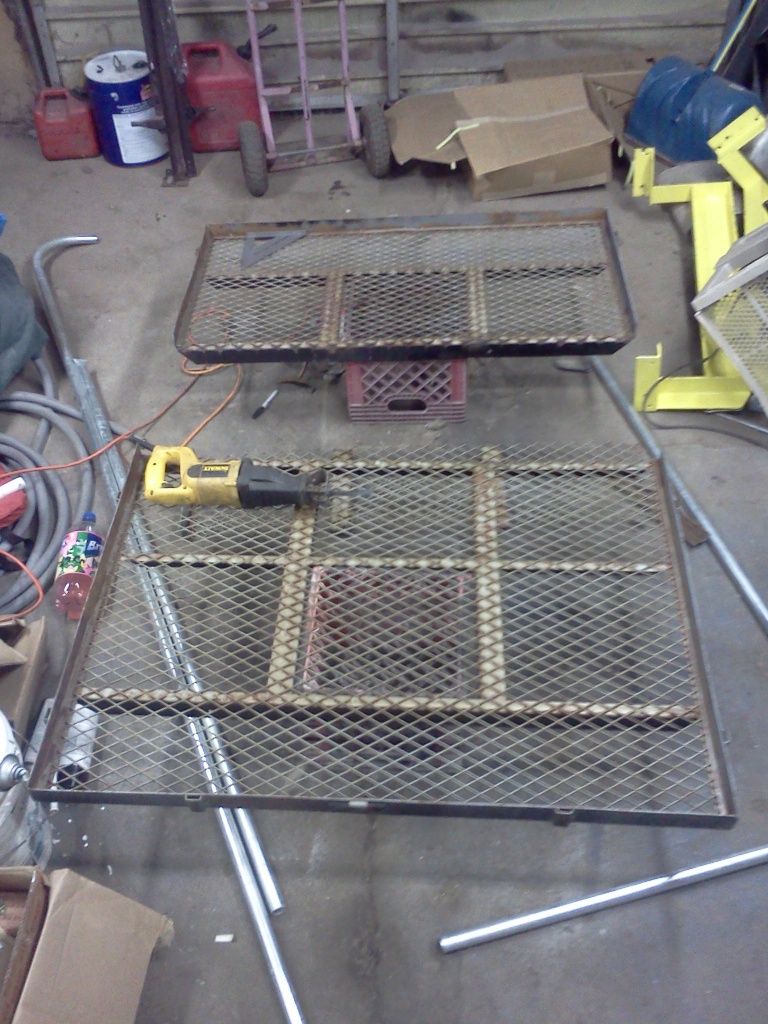 The width was nearly perfect for what i was looking for but the length was quite a bit off. I ended up cutting a 12" section out of the center, tacked it together then test fir it on the car...PERFECT! I used some 3" flat stock for verticle supports then bent and welded on some electrical conduit to the top of the flat stock. Finished the welding and painting.
Permanantly installed on the car.
I will soon have pics up of my new wheels when painted and installed. They are all rusty right now and look like hell. Any comments or tips are more than welcome