1997 Honda Prelude
California Car
New trans 4 or 3 years ago
200hp VTec
Leather Interior(okay shape)
Lots of new parts
Decent to OK tires
power sun roof
newer brakes on rear
comes with a set of white Motegi 18" rims, tires are pretty much junk.
The bad:
Someone backed into me, resulting in a cracked up(gone completely) bumper guard, and a dented hood. (have new bumper, needs to be installed, I could do that before sale. Needs to be painted, but I have paint)
Some paint chipping
Turn signal switch broke, $25 part.
Odd short on the windows on drivers side.
Needs to be allinged
newer wheel bearings in the rear
Its my DD, just looking to get into a truck that could tow. mileage is probably around 180k, odometer stopped working at 154k.
Not a bad car, car is located in Marquette Mi.
2900obo, I would consider trading for a f250 diesel, or whatever else.
with any trades, probably gonna need some cash though.
906 236 4202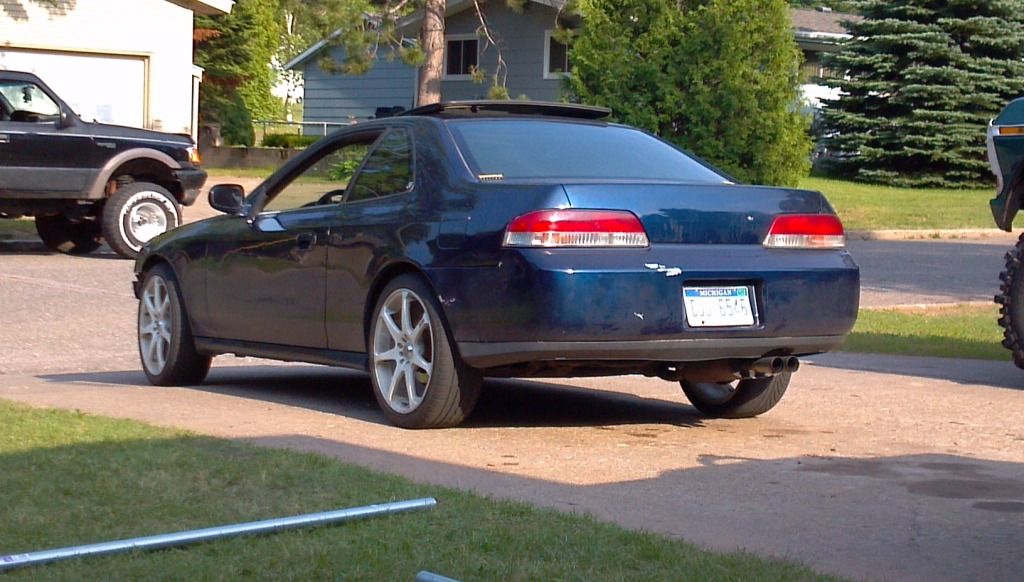 Pictures are with the 18's on it, super ricer. I have black 16" Konigs on it now.
& no, there is no big "system" in it.