Tough weekend for DSR in Bark River. Saturday in Stock Truck, the 505 Ford had a severe suspension issues in the rear, which in turn destroyed a shock and the rear shock mounts and down tubes. The crew worked all night and rebuilt the whole back half of the cage, and had her going for sunday, only to be plagued by motor issues. In the end, two DNF's for the 505's debut race.
On Saturday, the Formula 4 Bronco, 400, was running strong in 3rd place, when he was hit in the rear half way through the moguls and rolled over. The 400 was airborne the first roll, as he landed hard on his roof, and rolled once more onto her side. The truck that hit the 400 stayed on the gas and ran the Bronco over mid roll, and sky rocketed into the air and landed on its roof. Driver Alex Hinze was okay.
On a side note, Dale Off Road had a rough weekend in Stock Truck, with driveshaft issues. In Super Stock, they made 2 solid runs.
Like to thank the crew of DSR and DOR for helping and wrenching, and a huge thank you goes out to Curry Custom Fab & Welding for the portable welder and torches. Couldnt have done it with out you guys!
Here's some pictures and a video link to alex's rollover.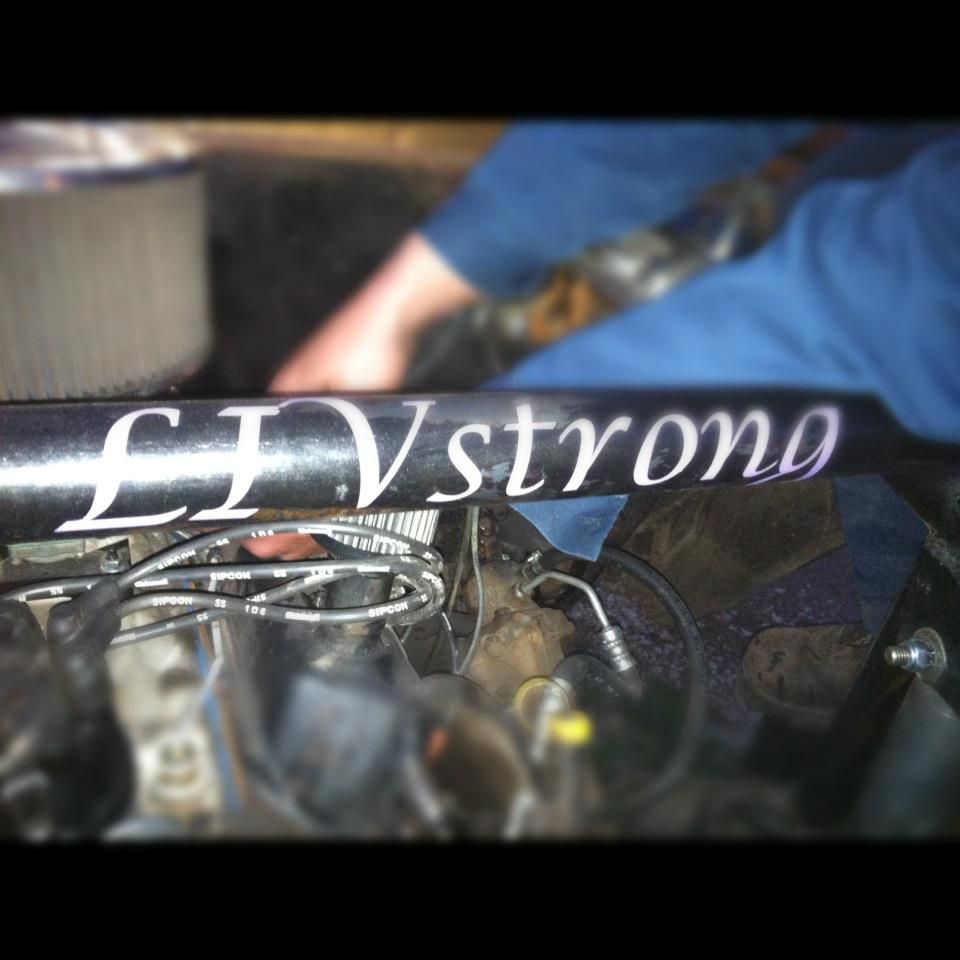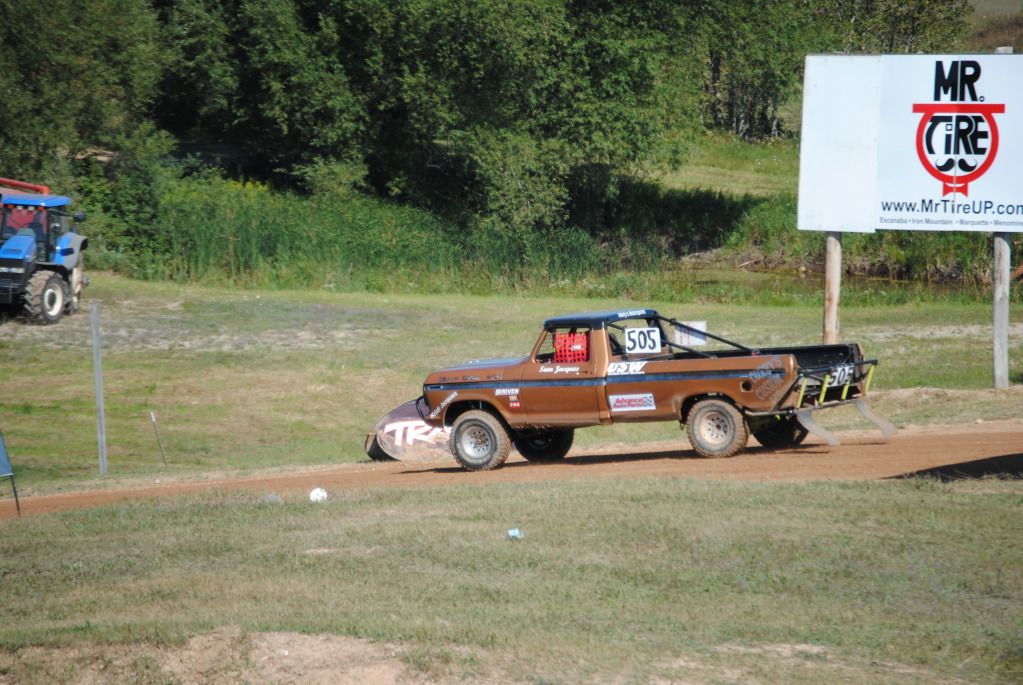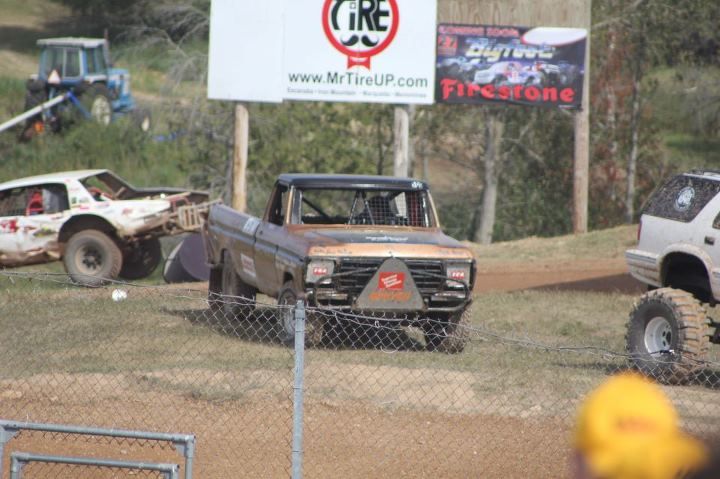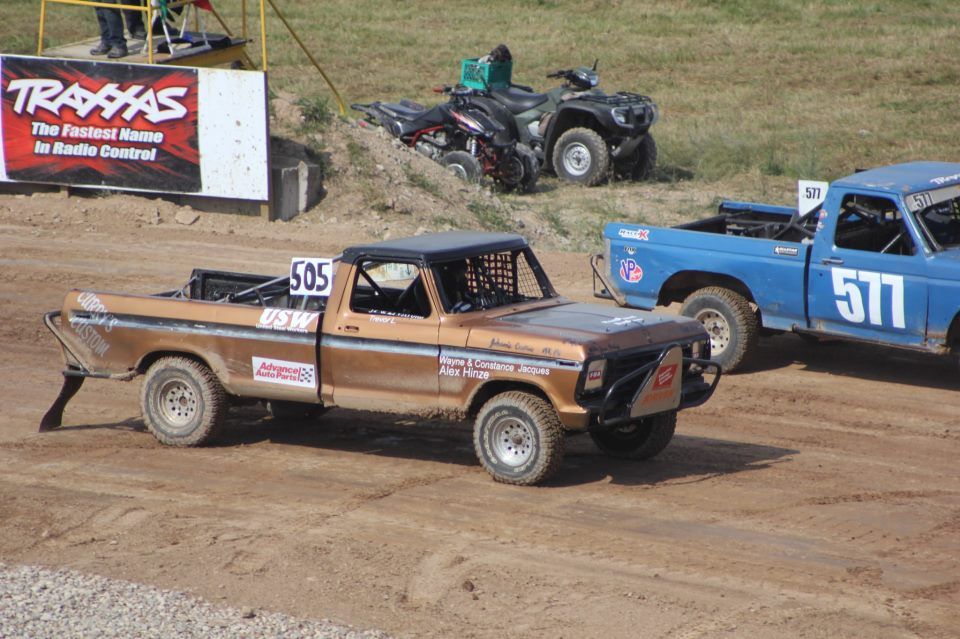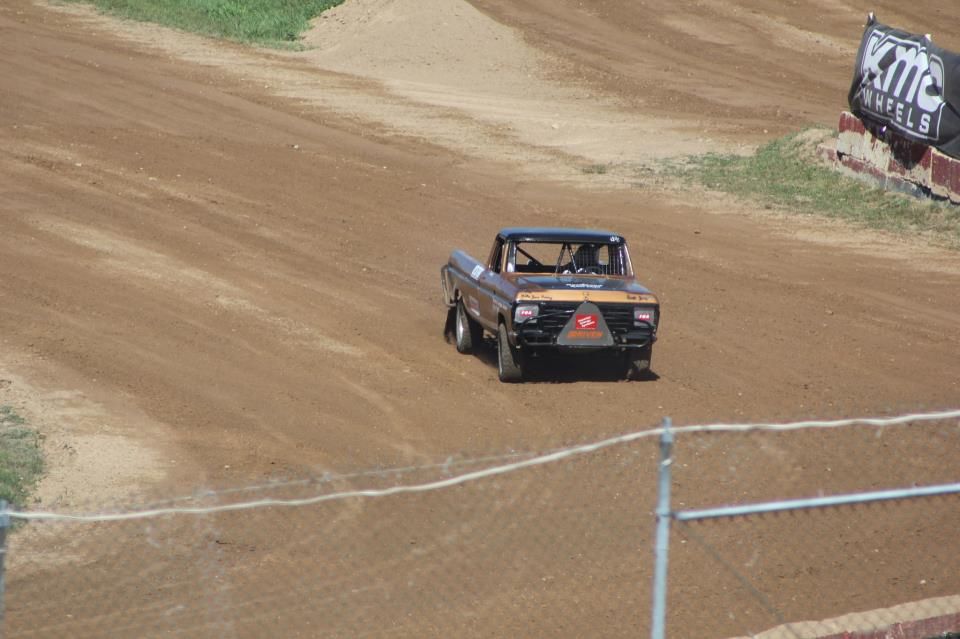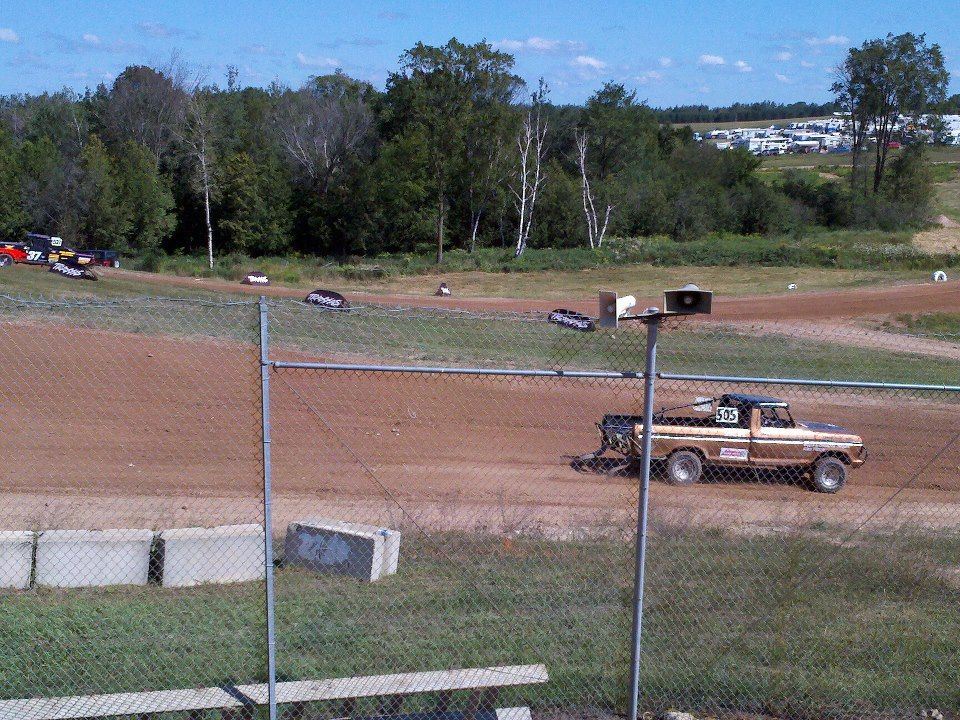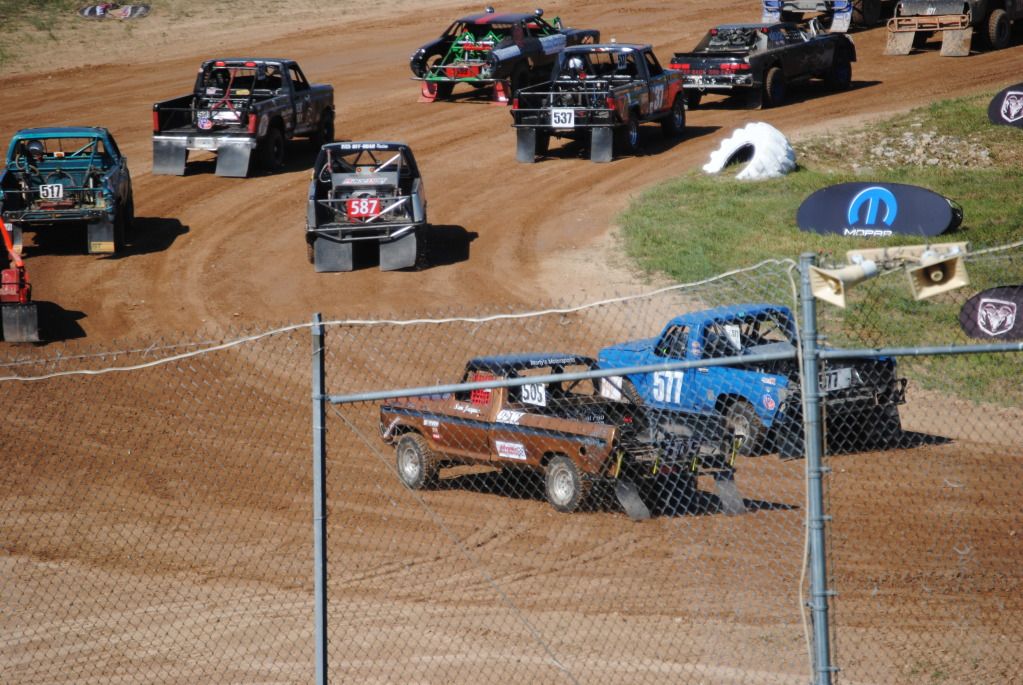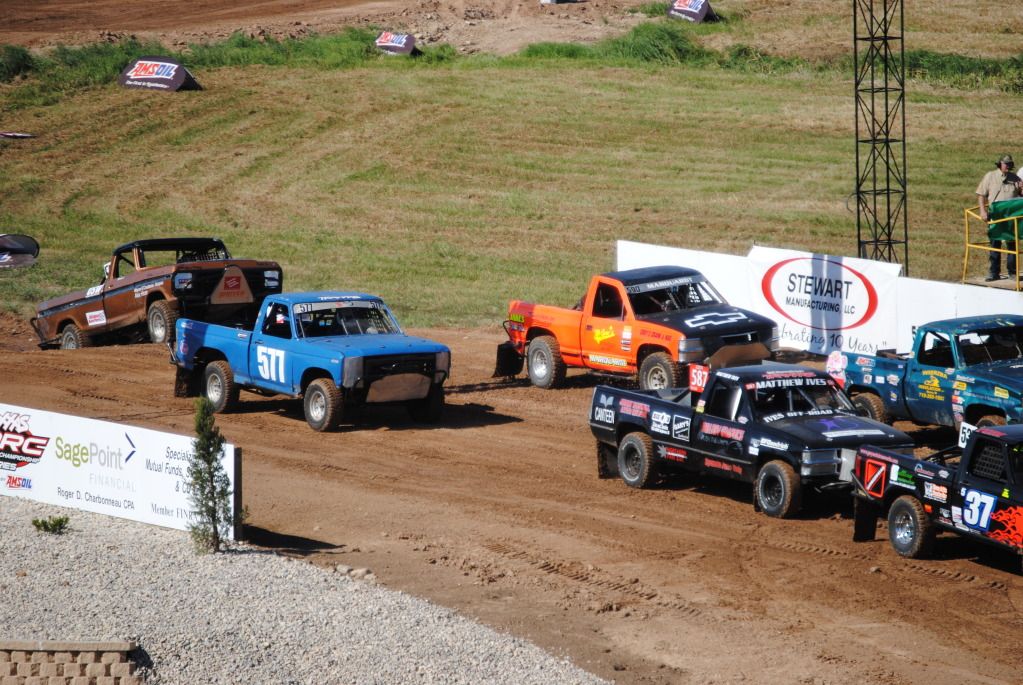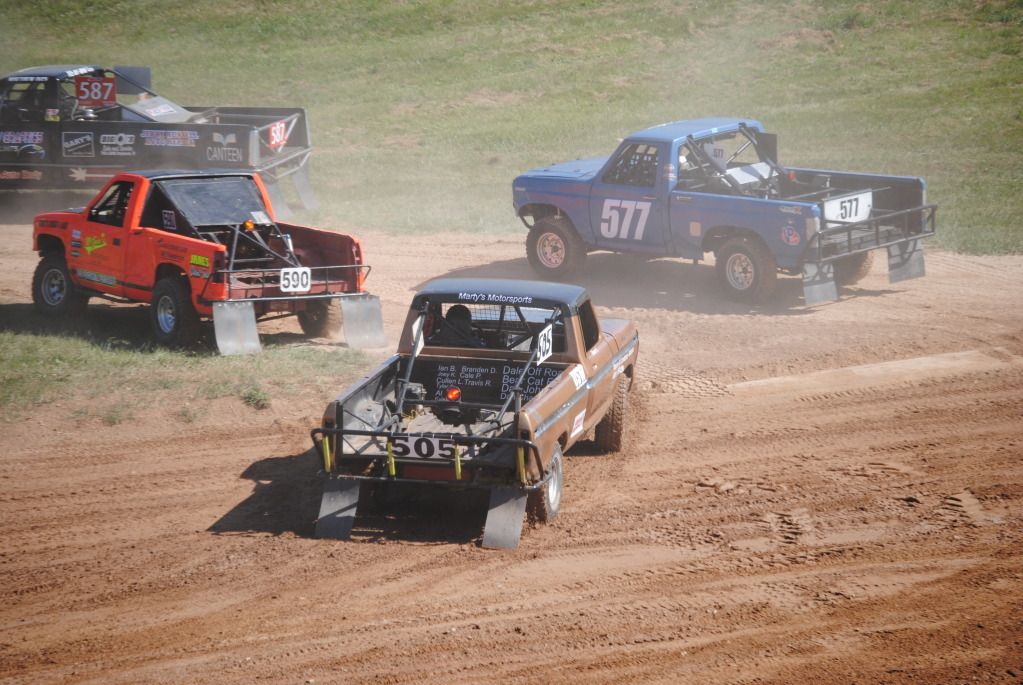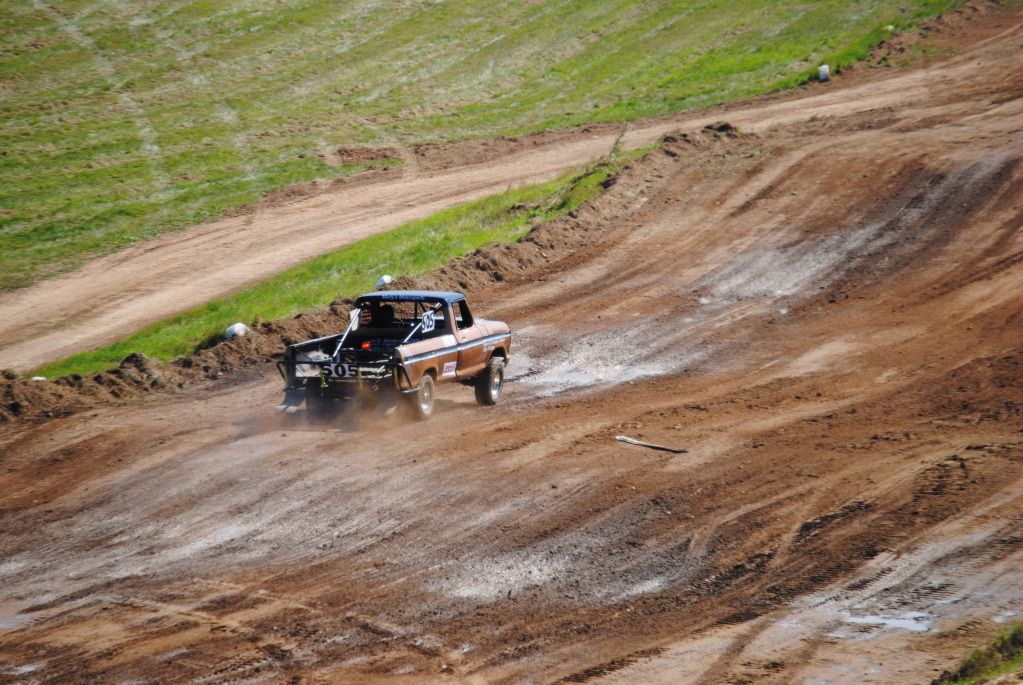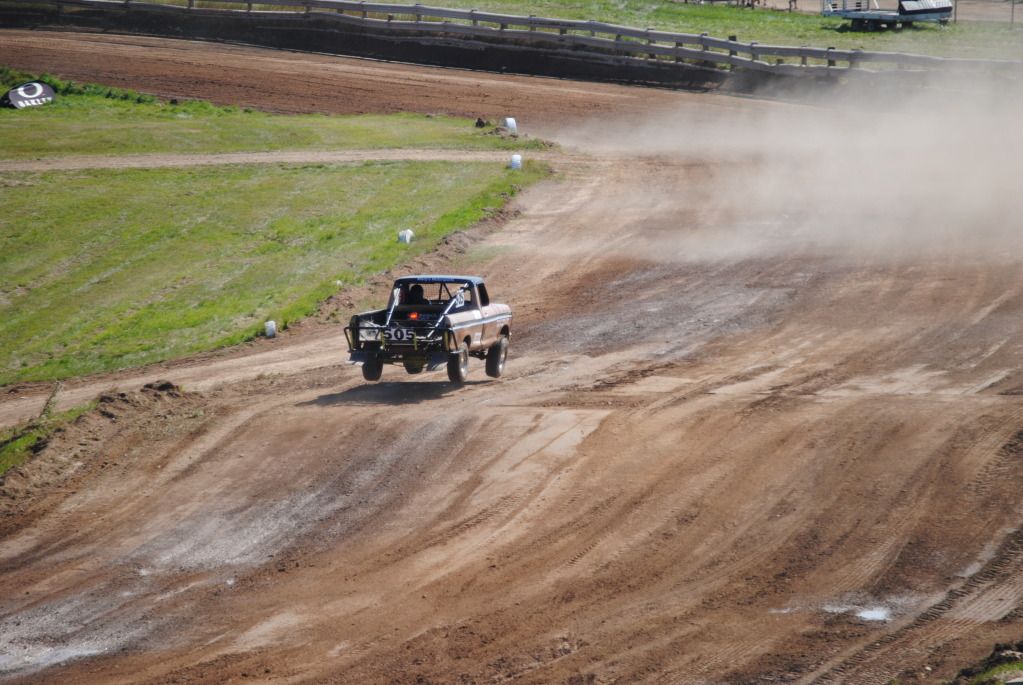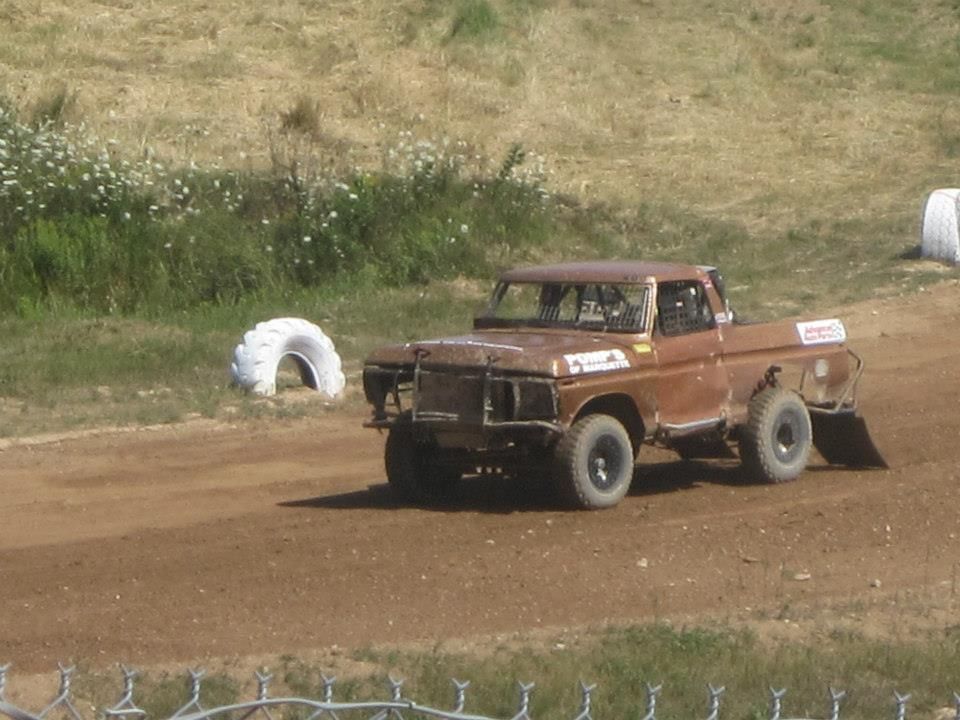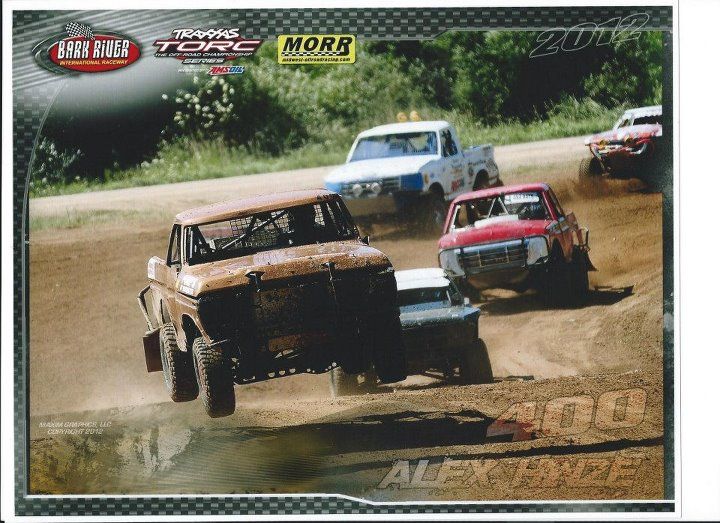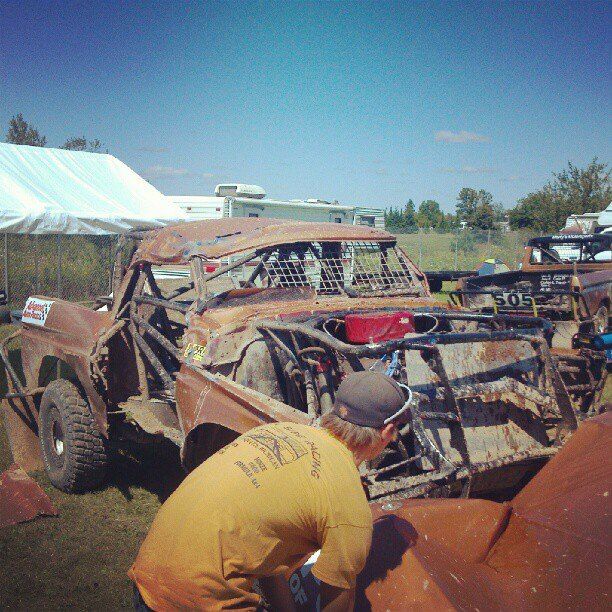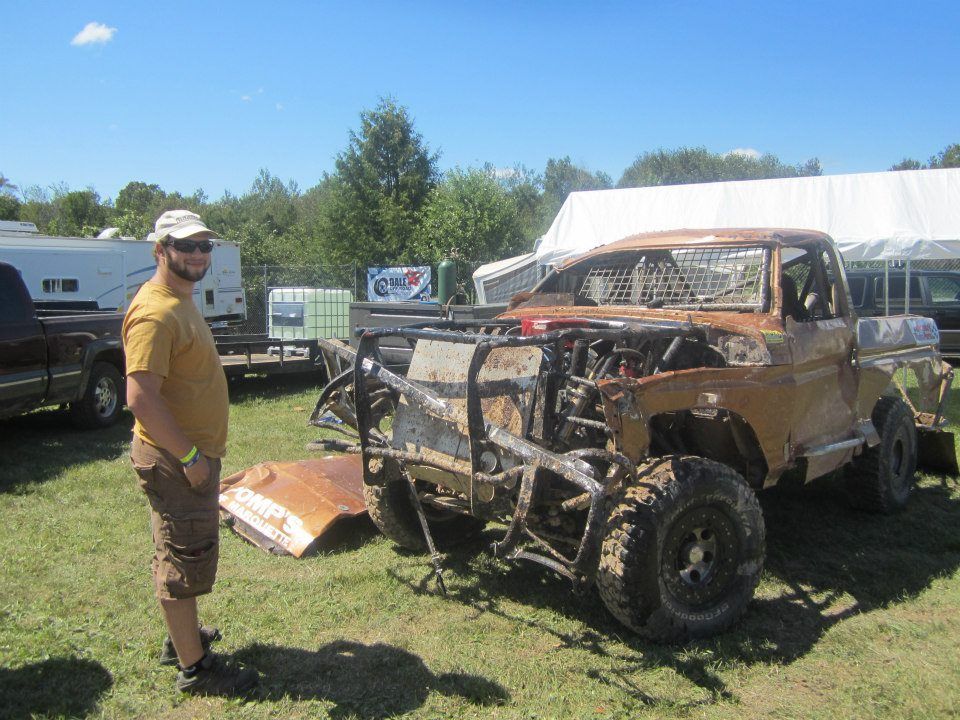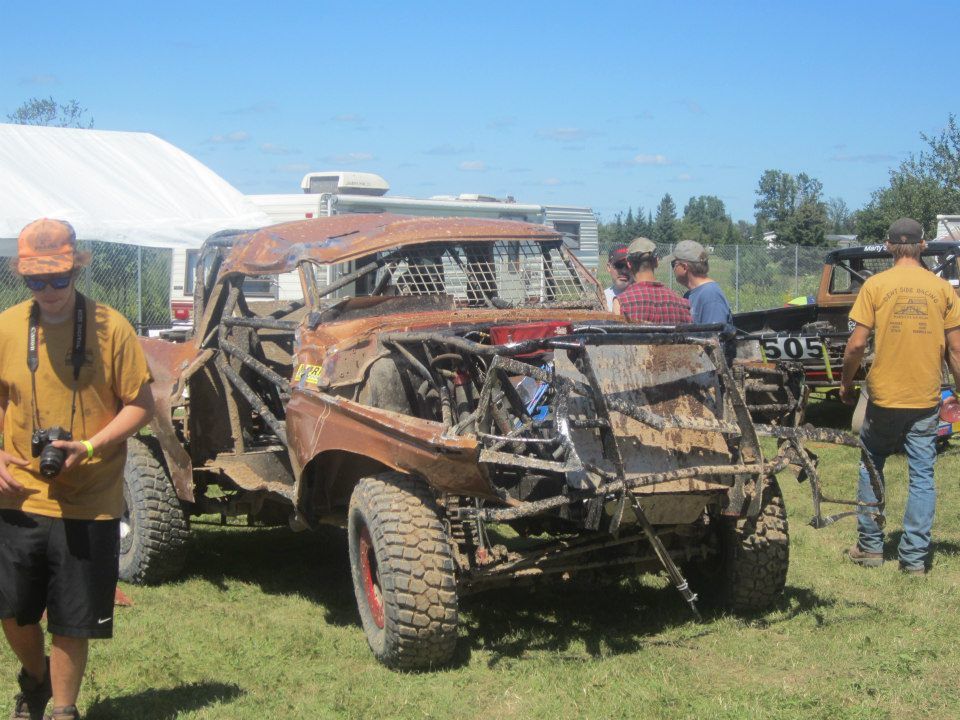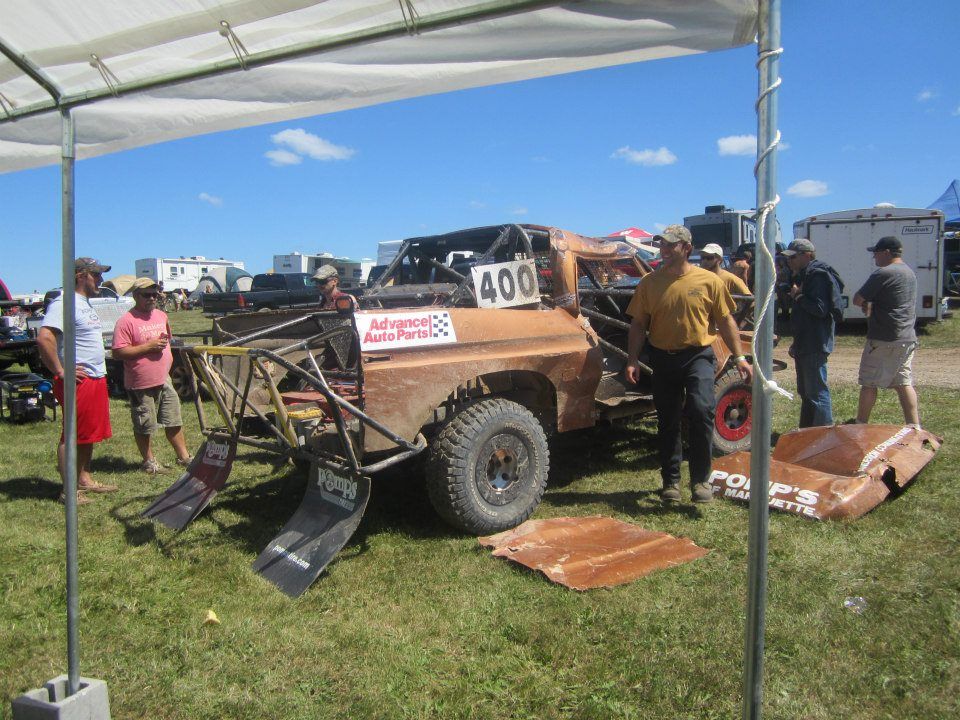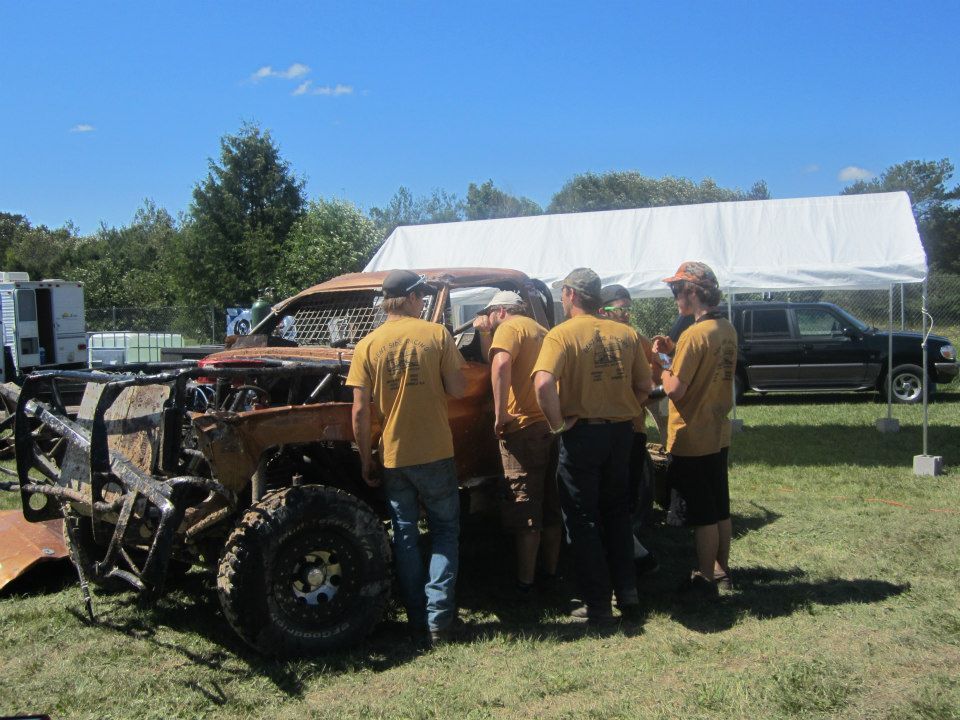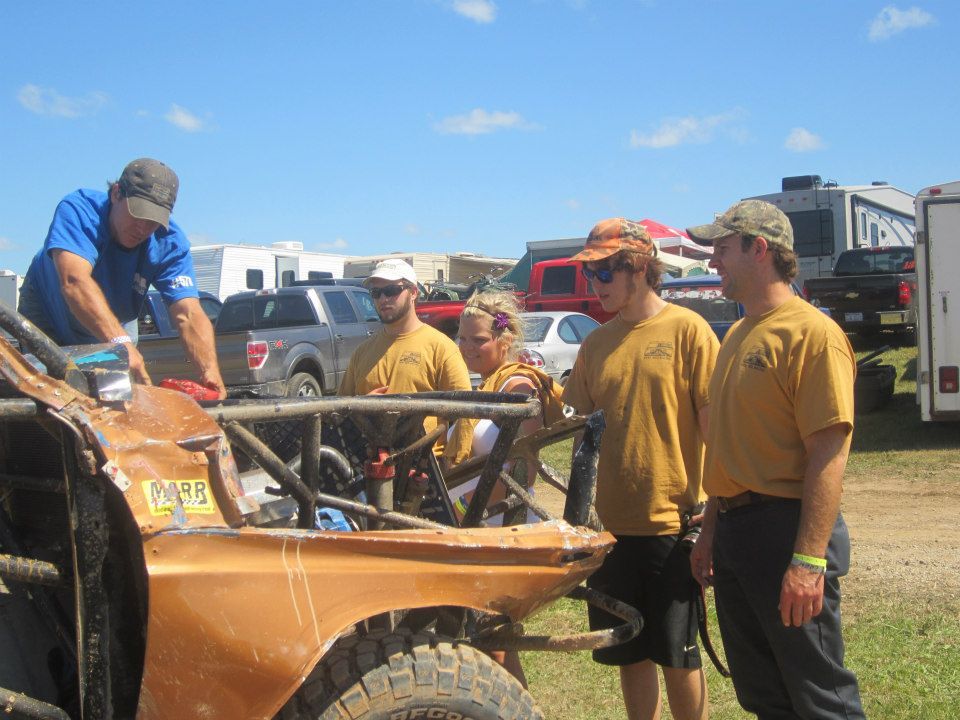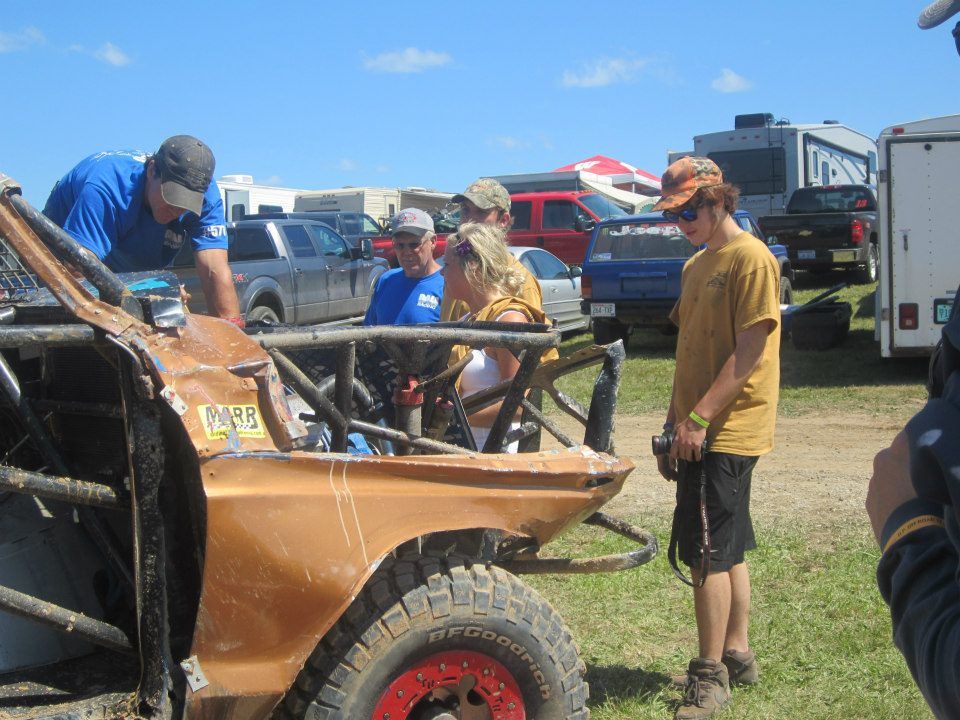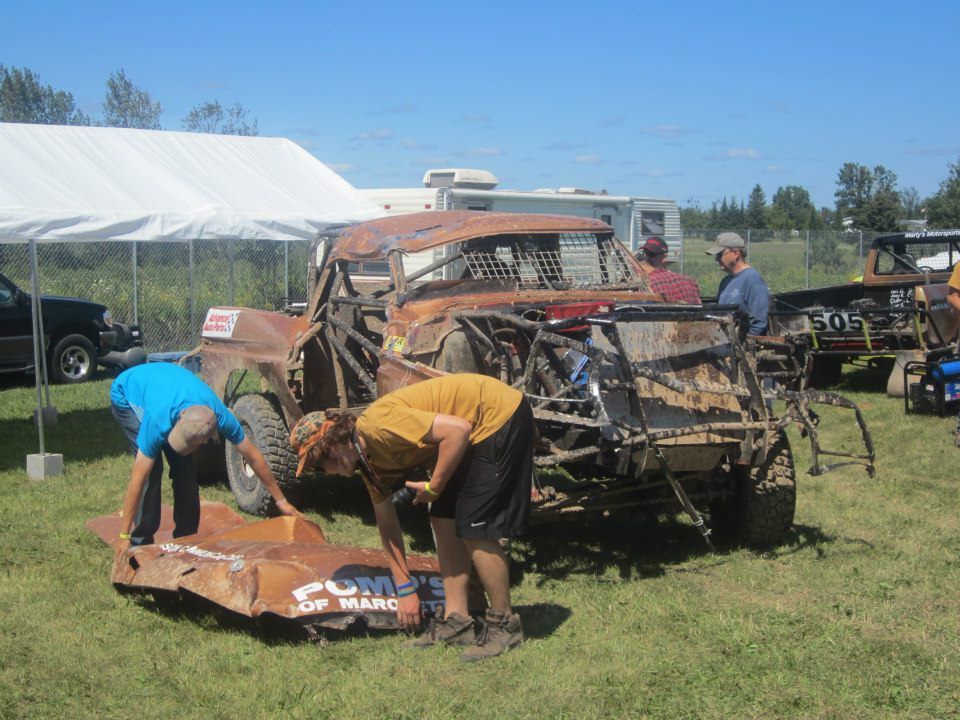 The Bronco on the road to recovery for Crandon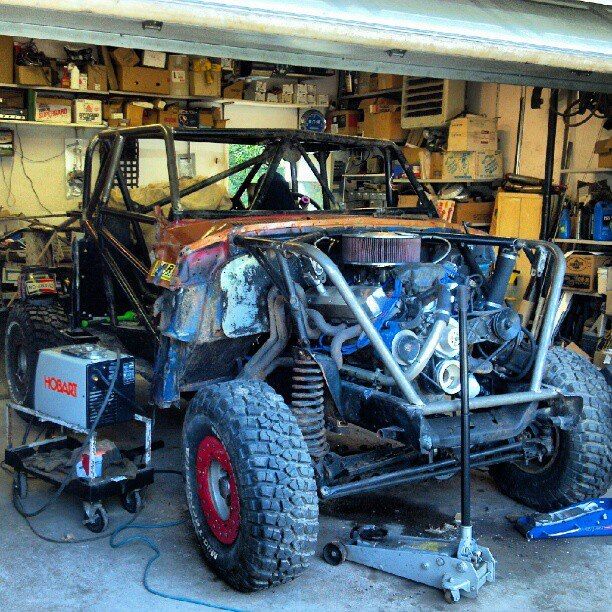 Our buddy Matt Dale getting sideways in the super stock, he also drove the 577 stock truck.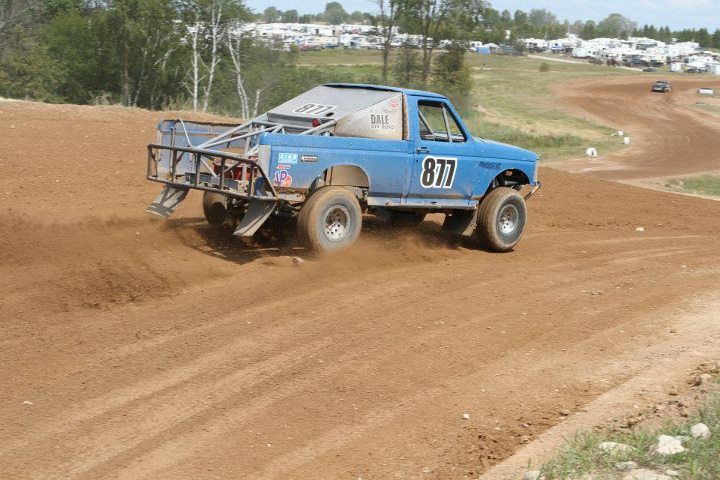 If you guys feel the urge to get a Dent Side Racing shirt, PM me. We should still have all sizes left...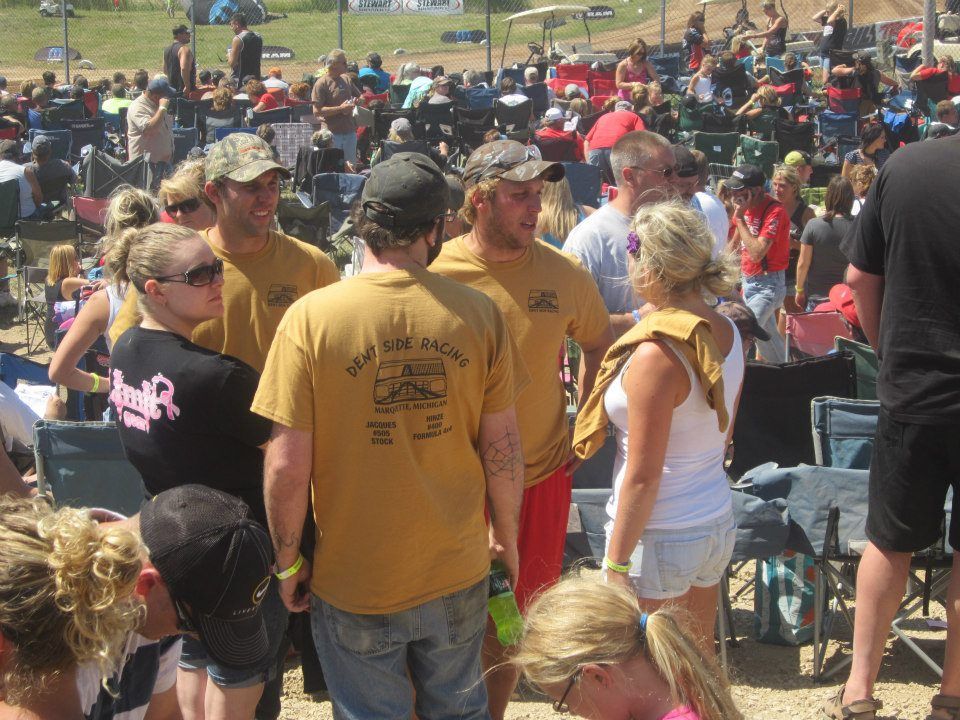 Next race is Fall Crandon. The Bronco will be there, but the Stock Truck is still up in the air with funds, and me starting college on monday.