I have a Stainless/Wood Stock Ruger Mini 14 with a flashhider, 3 hi-cap FACTORY magazines 2 - 30 rnd and 1 - 20 rnd, a 5 rnd factory mag and 4 AFTREMARKET hi-cap mags - 2 work 2 don't (I don't like aftermarket mags, but you can do with them what you want). Also, I have an Ultralux 4x 500yd scope for it which is missing the mounting plate (I'm sure you could find one that will work), and a seperate scope base for it. The gun is in v-good condition and functions FLAWLESSLY with the FACTORY MAGAZINES, and the 2 aftermarket mags make good range mags. I have to have $600.00 FIRM for it with all listed items. SOLD ON 11-24!!!!!!!!!!!
I also have a Ruger 10/22 for sale with the following upgrades - Butler Creek 920 heavy Bbl - stainless (gun is a blued receiver - kinda 2 tone look), Hogue Overmold stock (black), Cabella's Pine River 6 x 18 x 40 Tatical .22 rimfire scope which has a range drop compensator for 150yds, and cams for a .22 mag and .17hmr, extended magazine release, and comes with the factory 10 round magazine and 1 - 25rnd Steel Lips magazine (no stock parts left from this gun). I bore sighted the gun after installing the upgrades and have yet to fire it - will fire to check function and zero before sale. I have to have $400.00 FIRM for it. STILL FOR SALE - BUYER HAD UNFORESEEN ISSUE
I know what these firearms are worth so please don't low ball me with ridiculous cash offers. NO TRADES...... UNLESS you have a HARDTOP for a TJ JEEP WRANGLER 97-06 (mine is a 98 Wrangler Sahara) Black or Spice in at least V - Good condition, and FULL HARD DOORS for the SAME 97 - 06 WRANGLER.... in the same condition. WOULD - WILL add some cash for a deal on the top/doors combo ( $500 ). Can send pics to e-mail address. Thanks for looking.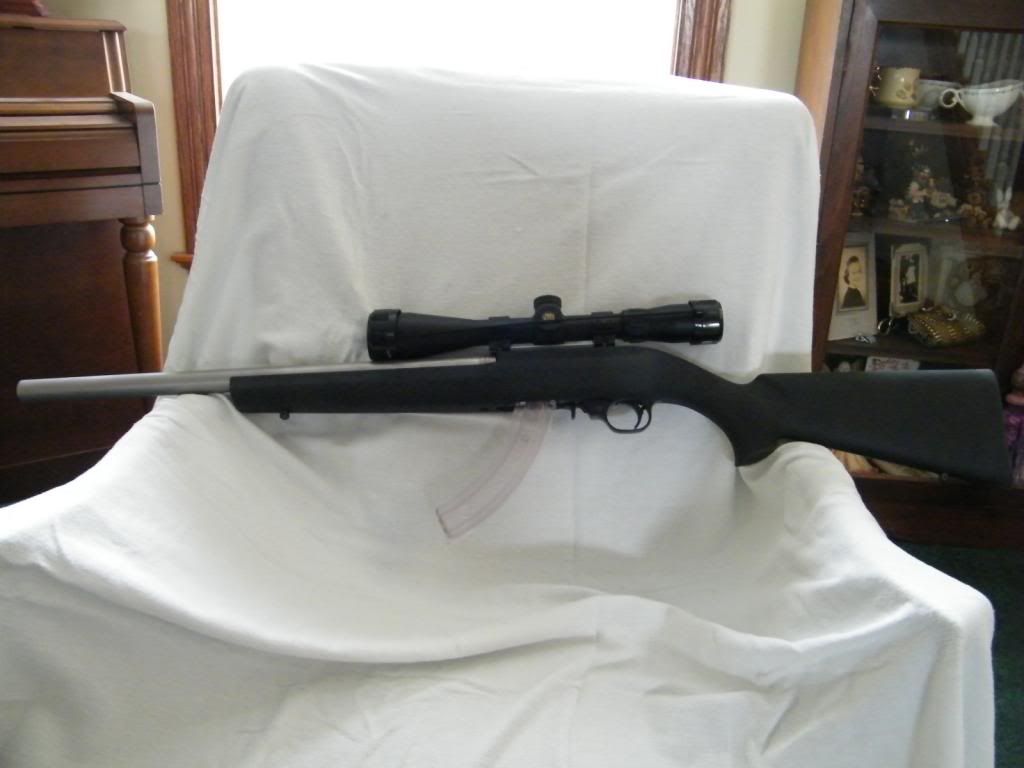 Pit Bull............ aka John Doran
734-645-6323
JJDORAN@frontier.com