SOLD
I'm selling my 1979 Jeep Wagoneer because I just don't drive it very much. Owning rental properties and working 12 hour shifts in the plant leaves little time for fun. I am open to trades, pickups would be ideal to help with the rental properties but I'm very open.
The wagoneer does have rust underneath but is pretty solid, both front fenders have ripples and paint is not the greatest. I never cared because it was solely built for fun and not for show. It currently has 4,600 miles on complete build.
I'm willing to take a loss and let it go for $4500.
Very road worthy, I can cruise highway speeds at 75 without an issue. It has stock gears 346 or something can't remember. It also has a Mile Maker over drive unit installed which makes it really nice for cruising. Just had tie rod replaced and aligned at Northwest tire, it drives very straight for a tall rig and no wonder.
AMC 360 .030 over. New rings Badger pistons, block aligned bored and decked. Crankshaft ground .010 under, new rod/main bearings, rotating assembly balanced. Heads surfaced, new guides and seals, valve job, pro-form roller rockers and Eldelbrock spring & keepers. Edelbrock off-road grind cam & lifters. Melling high volumn oil pump. Edelbrock dual plane aluminum intake manifold and Edelbrock 600 cfm dual feed carb.
Electronic distributer, high voltage ignition wires and MSD coil. MSD AL600 high output ignition module. Duel electric fans, thermostate controlled @ 180*. New sarter, Headman headers with 3 inch exhaust and flowmasters.
GM turbo 400 transmision completely rebuilt with all new parts. B&M trans cooler and Star shifter. Borg Warner quadra-trac transfercase completely rebuilt, new seals, vacuum module and mile Marker overdrive unit.
Front Dana 44 axle, calipers, axle u-joint/seals. Power-trax automatic locker, Mile maker locking hubs. Rear Dana 44 axle, new drums and shoes. Power-trax automatic locker.
Suspension, BJ's off road 6inch springs: front & rear. Pro comp 9000 shocks. New Kevlar longer brake lines. Front 1inch shackle. Quick disconnect sway bar links. Pro comp steering stabilizer.
12,000lb winch.
35x12.5 trxus M/T tires on solid aluminum 15" wheels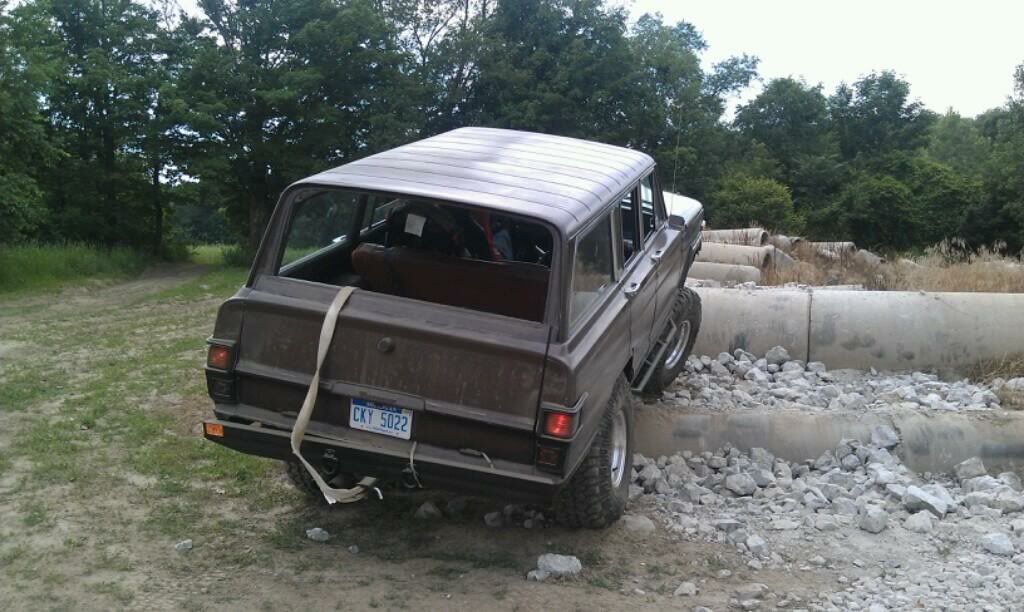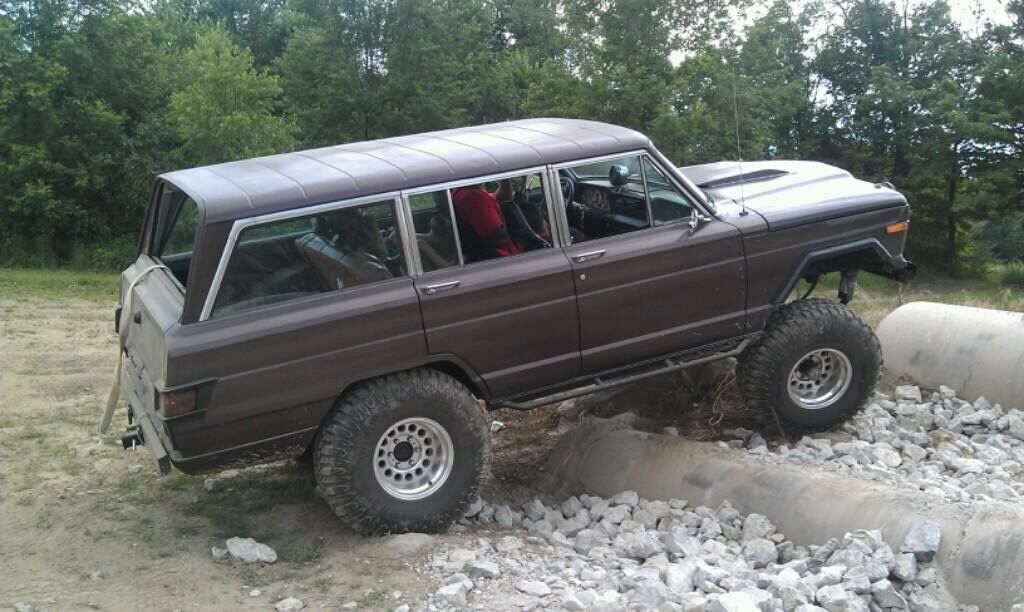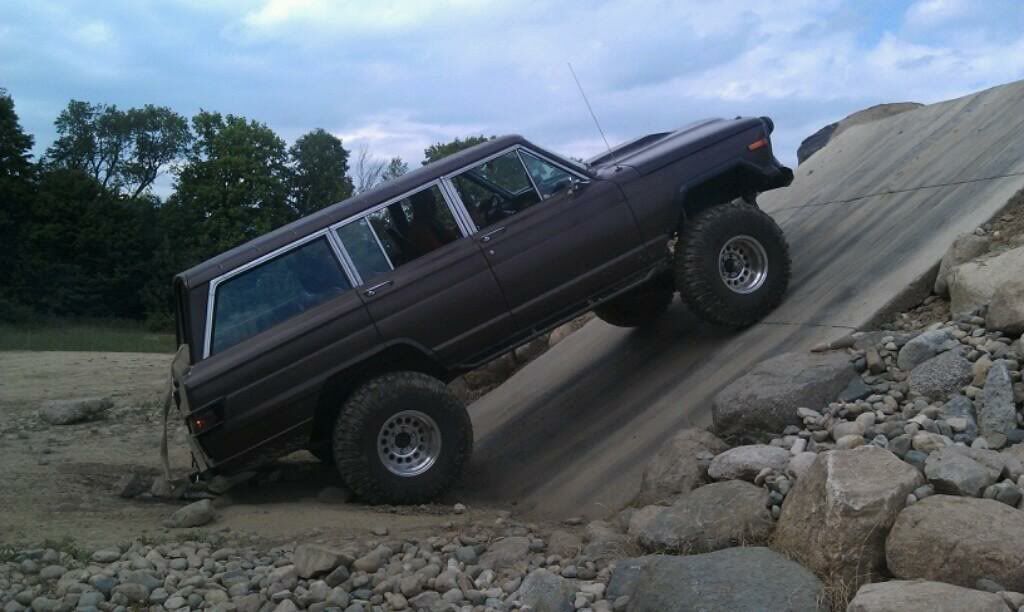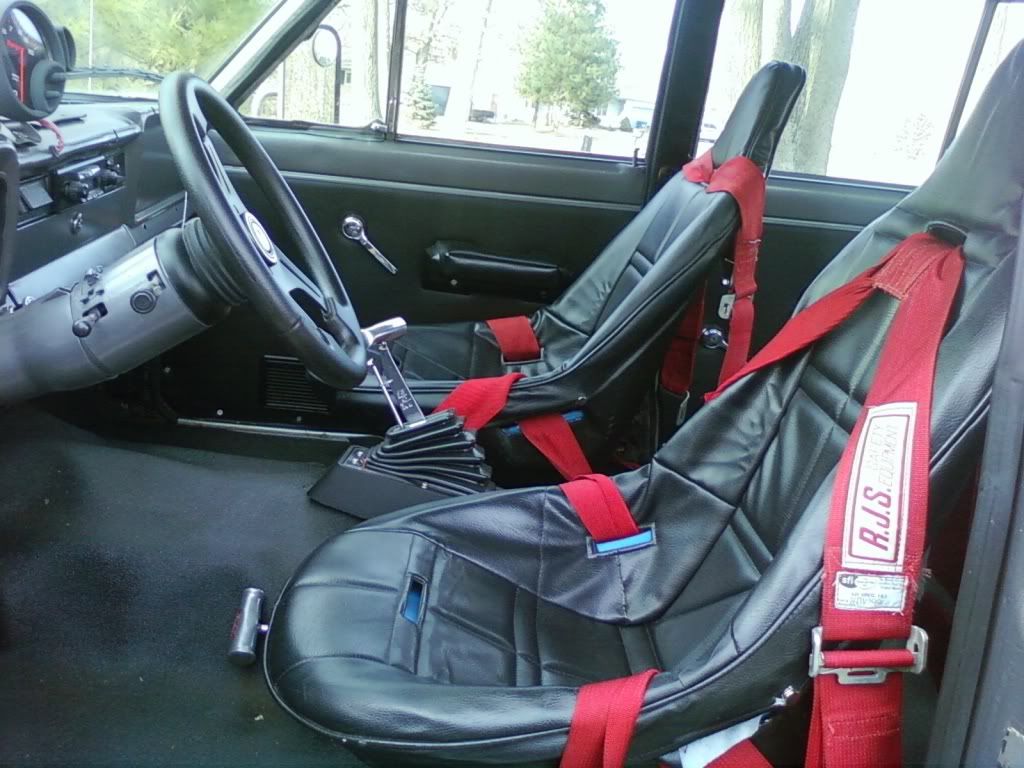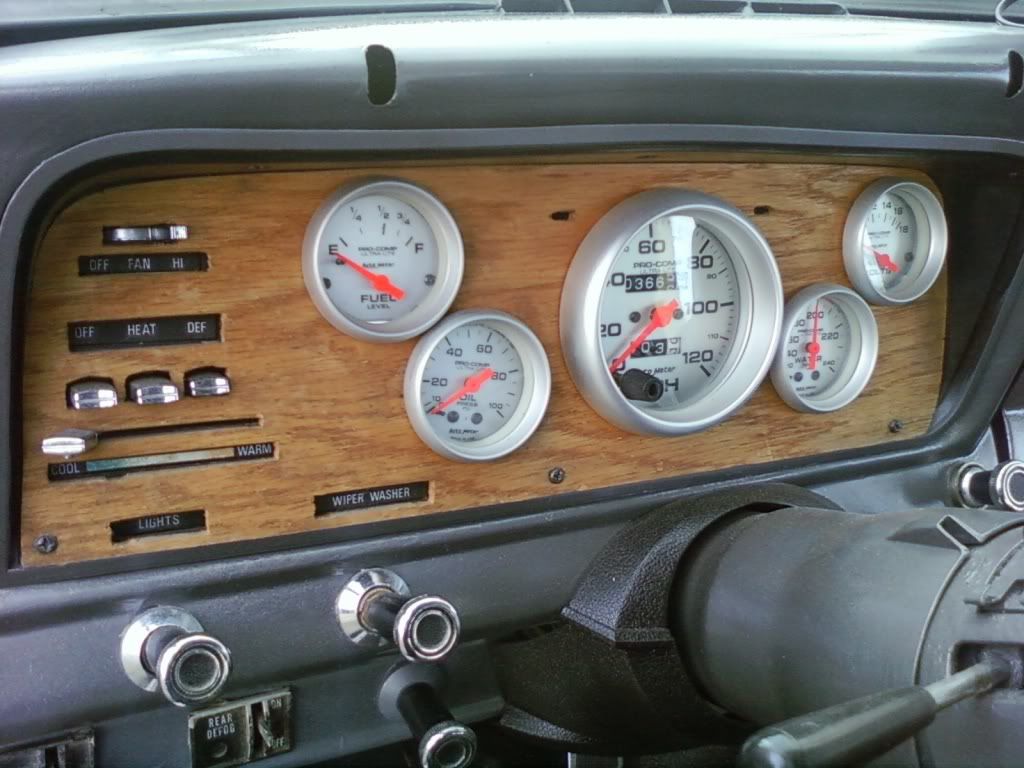 Not the best representation of how it sounds but you get the idea...