I'm selling my 1996 Jeep Grand Cherokee Laredo. Has 195k.
Pros
-no rust
-runs great
-clean
-5.2 liter v8
-black powered leather seats
-two 10 inch Kicker Competition sub woofers
-Kenwood amp for the sub woofers
-Crush amp for the door speakers
-after market Kenwood radio and door speakers (mp3, iPod, and cd)
-second battery for amps in rear
-6 inch BDS lift kit
-33 inch Goodyear All Terrains 95% tread
-American Racing aluminum wheels
-4wd GREAT OFF ROAD
-overhead trip counter
-towing package and hitch
-custom front bumper
Cons
-needs a front stabilizing shock, priced at Autozone for $30-$80.
-small muffler leak
-could use an alignment
I'm selling it (though I'd rather not) because I need a smaller car with better gas mileage for my new job. It's a great Jeep. Sad to see it go.. Call or text 248 758 8293 if interested. Will text pictures if interested or I'll get them up later tonight. Asking 3000 O.B.O or willing to trade for small car![IMG]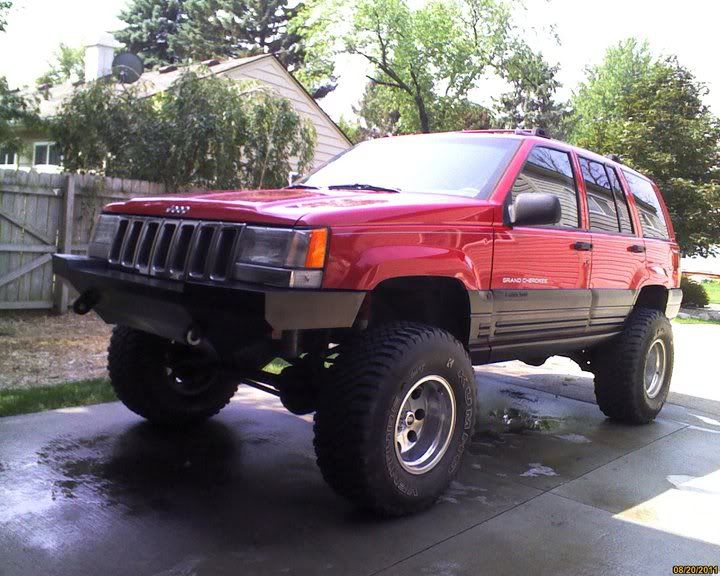 [/IMG]