Well I am swapping in a 302 and a 4 speed from an F150. Here is the progress so far on getting the stuff out of the 150. The ranger has already had its heart removed..
I got the trans and t-case out of the F150. The Transmission crossmember was basically rusted on and I couldn't remove any of the bolts so I had one heck of a time pulling the trans. Had to take the bellhousing and tailshaft housing both of to get it out. No pictures of the work being done (still don't know how people just decide to take pictures well in the middle of doing something... I get in work mode and don't stop till I'm done)
Here is the after math...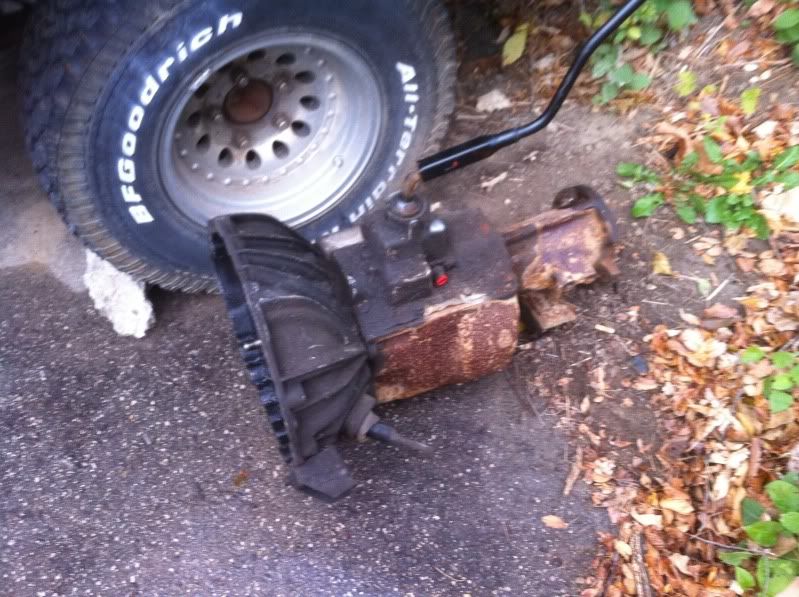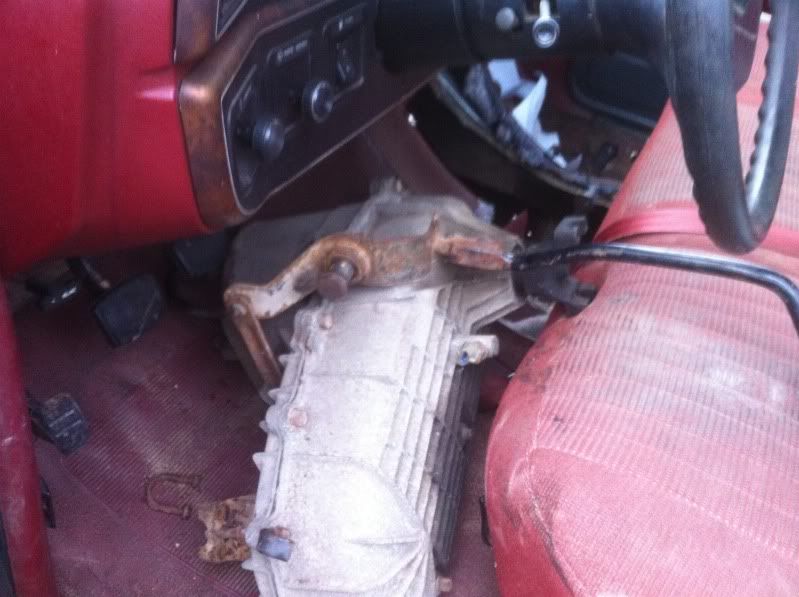 Yes the T-case is on the floor of the drivers side of the 150... I had my old manual 1354 sitting next to the ranger and with me not being there the past month it got stolen. I hate the city of Flint. Such a shit hole. So I put it in there for security... and I'm not too worried about the trans since it wieghs a good 300lbs being stolen. Nobody can just walk off with that.
Here is the engine that will soon be in the ranger hopefully
And my buddy is storing something in the bed of the 150 for his ranger... dana 44 out of a late 70's bronco. Maybe he will forget about it and it might just end up under my truck.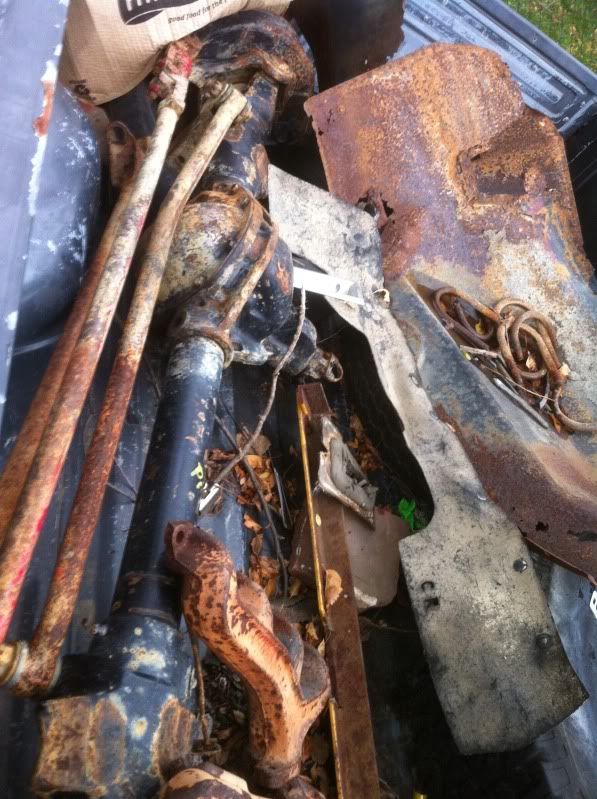 And finally just a couple shots of my ranger with the parts truck...