I started this thing back in October and it should have only taken a few months to change it up to what I wanted it to look like. Its still not 100% there because its going to go under the cop saw later on and rake out the front end and to extend the front forks.
But here is my short little build up of it.
Sorry no pics of it when I got it but its started out as the West Coast Chopper Bicycle. But here is what it looked like new.
Stripped down to the bare frame and with my first idea for the finish concept but I siad screw it due not being able to find a set of rim that would match in the two different sizes.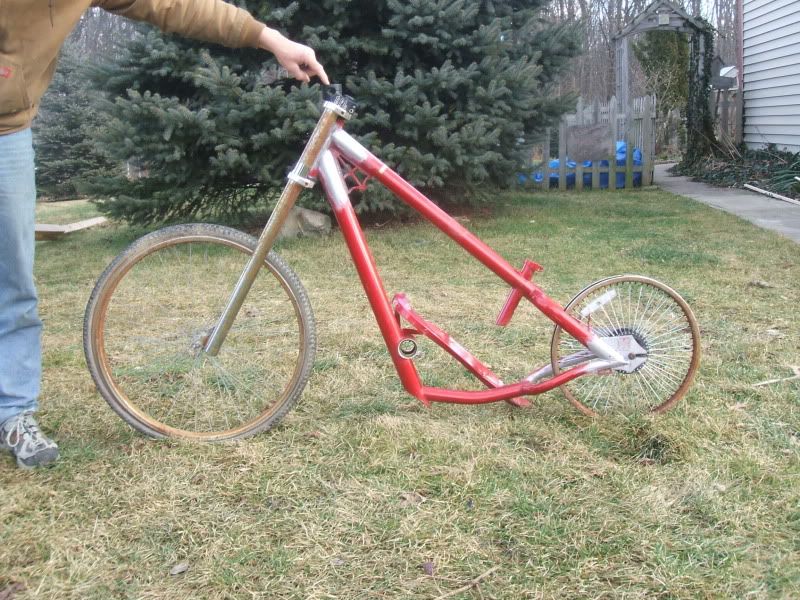 Here its was as of last week after me waiting two months for my parts to get to me. They sat at my folks shop the whole time waiting for me to go make the two and half hour trip to pick them up.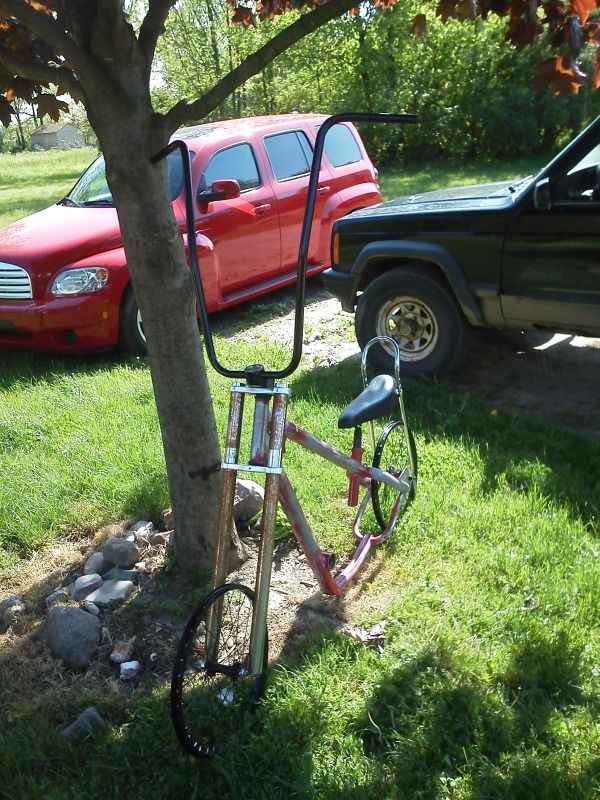 Here it was as of yesterday and then later today. All I need is some more chain. I need another 14 inches of chain and I am stuck waiting until I can get another one from my folks shop.
Seat just mocked up, no peddles yet no grips, the tank back on yet.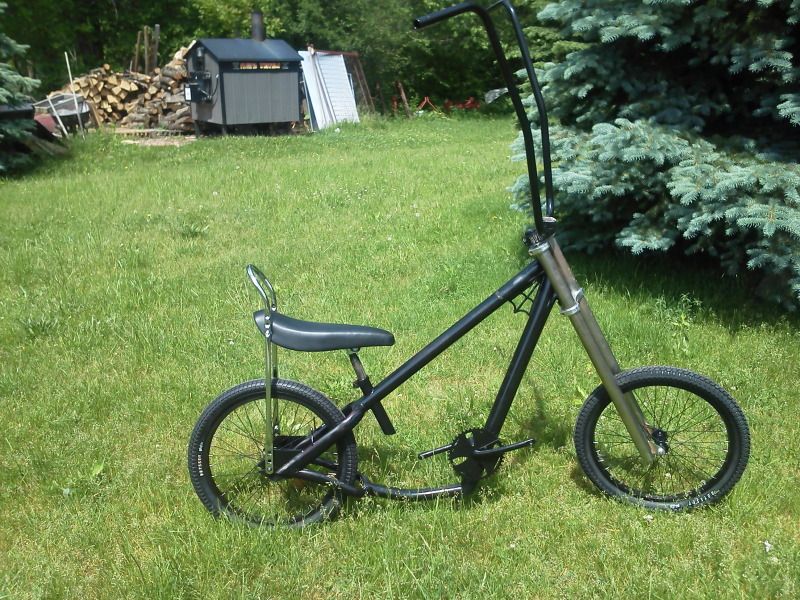 Everything set up the way I want it and all I need is the Chain, "tank" installed (waiting on POW/MIA stickers) and a miss alinement shim installed on for the front forks.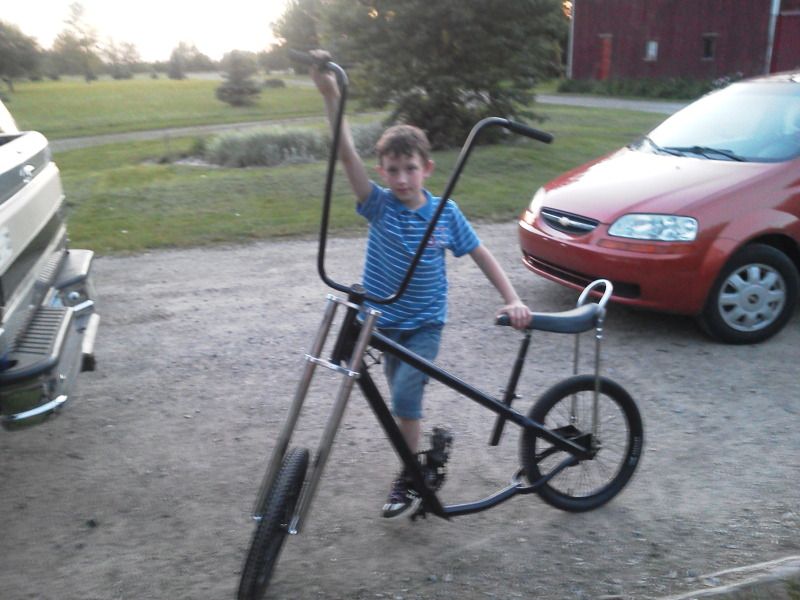 Next step on this project is to rack out the front end about 2 to 4 degrees and make the front forks longer.