I have a set of 4 wrangler duratrac's mounted on procomp extreme alloys.
2 of the wheels are in good shape, the other 2 seem to have the clear or chrome peeling off them and have some black spots but are still good.
bolt pattern is 5 on 4.5
The tires are like new and have around 3K on them.
$800.00 Firm, will not separate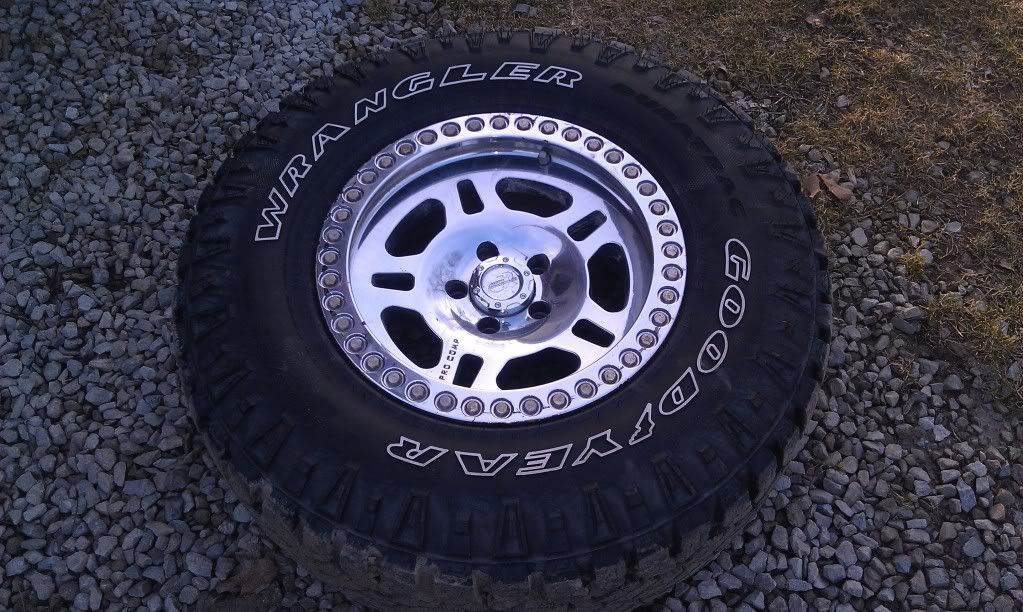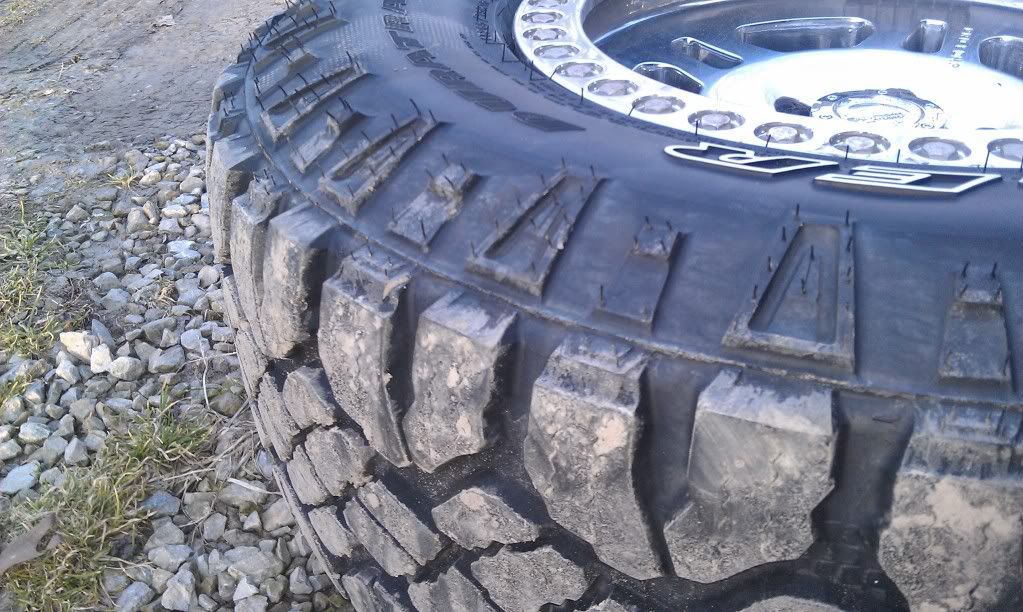 I don't get on here like I used to, email or PM is the best way to get ahold of me
MKruger@comcast.net