You can put any 44 knuckle on there but there are some that are more desirable than others and some that you certainly wouldn't want. Here's a great link to Dana 44 info and flat top knuckles.
http://77cj.littlekeylime.com/flatop_knucles.html
my jeep is sprung over with high crossover steering and I had to use 1" riser blocks to get the tie rod/drag link out of the way.
Here's some good pics of my passenger side set up:
I don't have a pic of the driver side, but it has a high arm on a 1" riser with the other side of the tie rod going into it.
I used a stock YJ box and a dropped pitman arm. I also used chevy 1 ton tie rod ends. Because of the length of the pitman arm and the drop it has, I have to use the hole closest to the axle for the tie rod to clear the drag link at the pitman. Here's a pic of my high steer arms. (ignore the writing on them. When I bought them, the company sent me 2 passenger arms, then went out of business... I had to have a friend do some work on them to make a passenger arm into a driver arm.)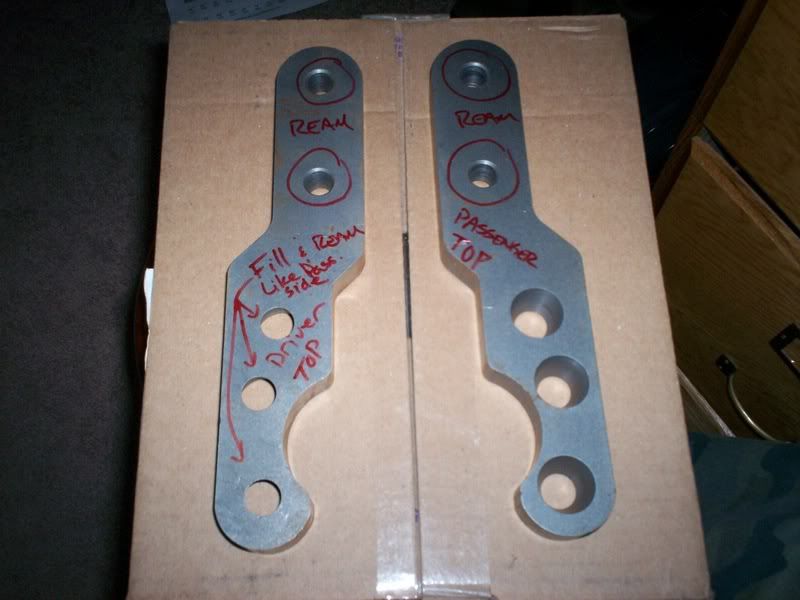 With this set up on my waggy axle, my tie rod and drag link are completely flat to each other which is great. I have no bump steer at all because of it. The only downfall I can think of is that by using the inner most tie rod hole on the arm, the steering box has to work hard to turn the wheels because there is less leverage. My box is old and tired and so it whines ALOT. I'm going to eventually get a new box and add a power steering cooler to try and help. Even with the reduced leverage, I still can steer pretty well.
Hope that helps some.