1) Clarke 100EN 110v gasless. can be converted to gas with regulator and tank. I've owned this since the mid 90's, use it to repair my Sportster frame from the bad chop job.
Works well, may need a liner soon, about $25 last time I checked about a year ago.
Cold tip operation. (Wire only live when trigger squeezed)
It's on a wheeled cart.
$75 obo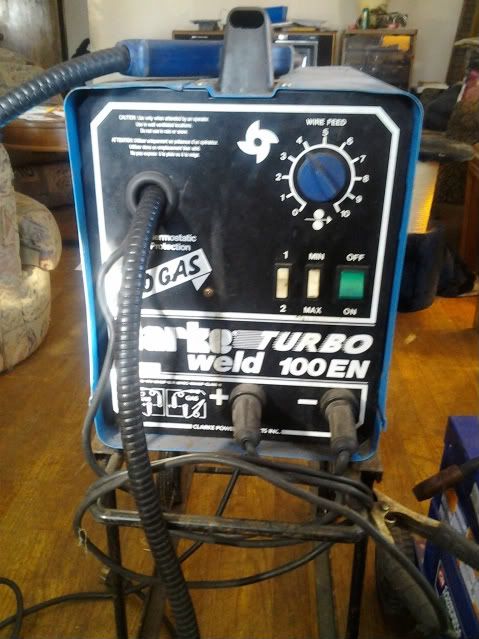 2) Campbell-Hausfeld 105 gas/no gas, would need regulator and tank for gas.
Works good, no issues whatsoever.
Hot tip operation.
I used it mainly for sheetmetal and portable welding at my last job.
$50 obo