Since I don't have enough projects to work on, the voices told me to start work on another. I was given this restaurant stand up cooling unit, Thanks mom
all stainless steel construction and its insulted. It was nasty and the a/c compressor broke so I decided to chop it up and re-purpose it. This isn't much fabrication, just creative use of garbage.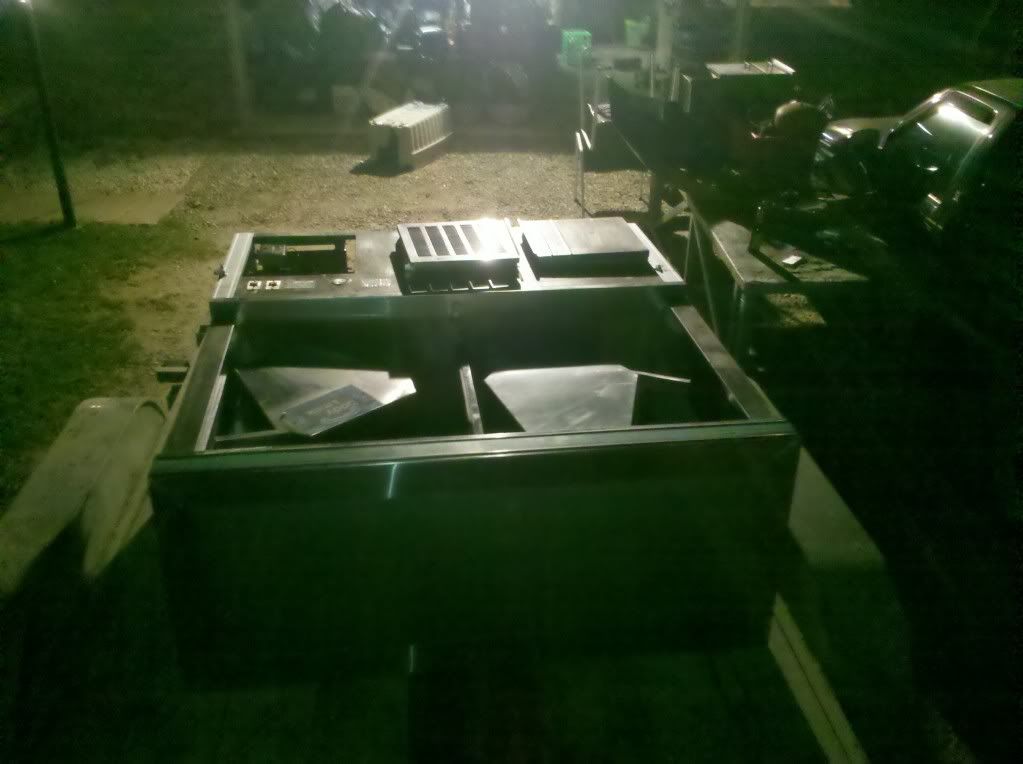 First thing I did was was remove all the insulated glass, shelving and top cooler section. Trying to cut through stainless with a sawsall SUCKS! I smoked 2 blades trying to cut through 4 spot welded brackets. I ended up just breaking off the brackets with a hammer. I might reuse the top section some how to hang lights from or I'll scrap it.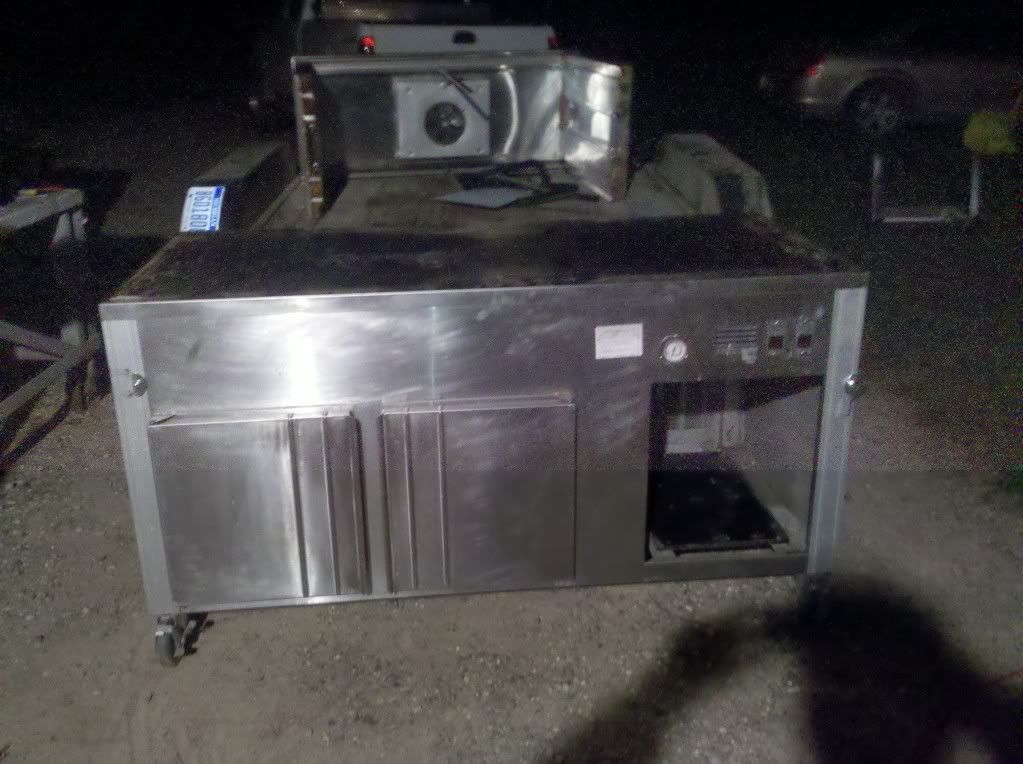 Once I separated the 2 half's I ripped out all the a/c guts, that's pretty self explanitory.
Original condition of the cooler, not bad but needs cleaning.
From that point on I took out the grinder, a wire wheel, a 120 grit flap wheel and went to town. It was fun just going free form cause no matter what its going to be better then its original conition.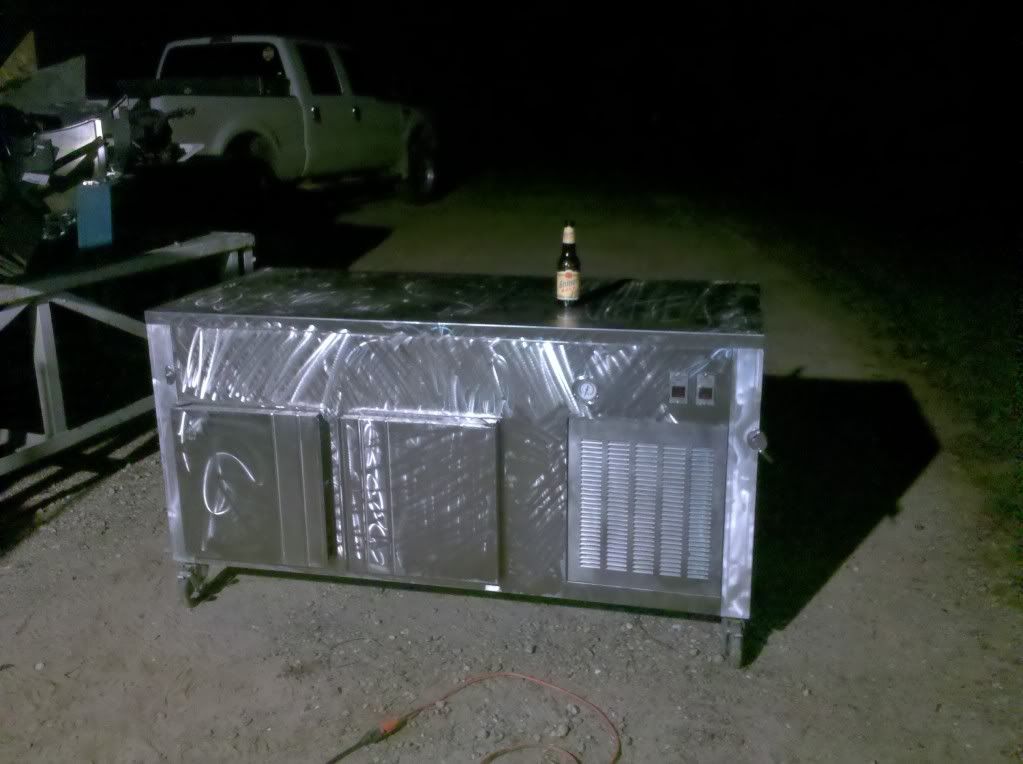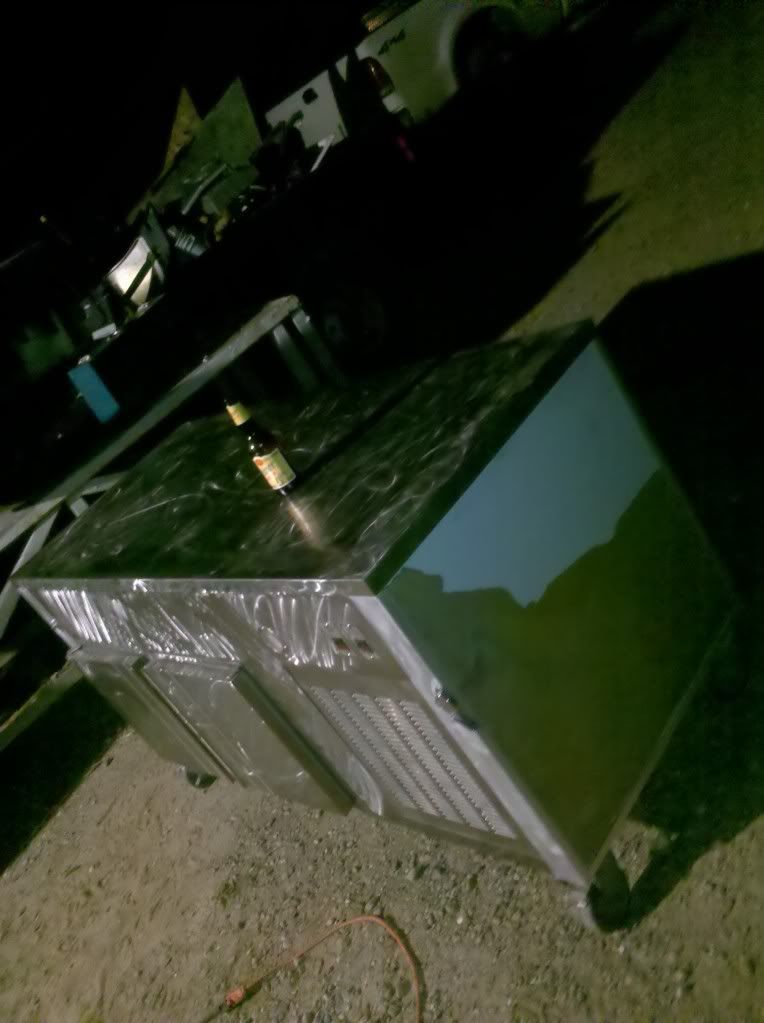 For now its a great work bench with storage but I want to add a few things. Some overhead lights, a few power outlets, strip off the paneling on the sides and paint some parts black, some handle's on the side and where the Louvre panel is make that a slide out shelf or open it up to fit a small beer fridge
Total cost $9.00 for a flap wheel at Lowes. I can probably scrap the top and make my money back