back pains and shit got me outta the gay green YJ as you may remember, couldnt handle driving down the road bouncing my ass off let alone 2 hours wheeling it...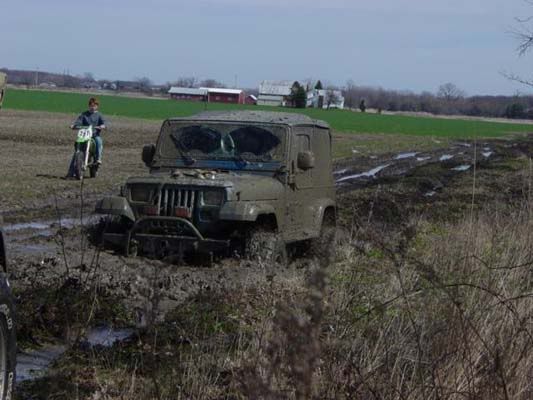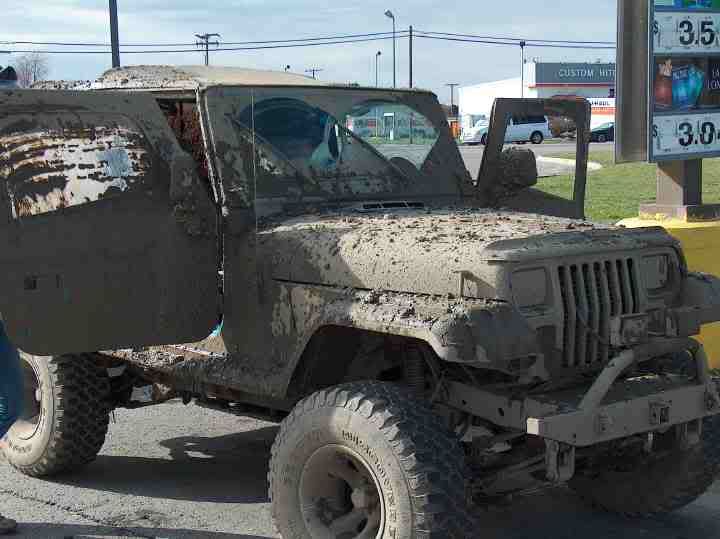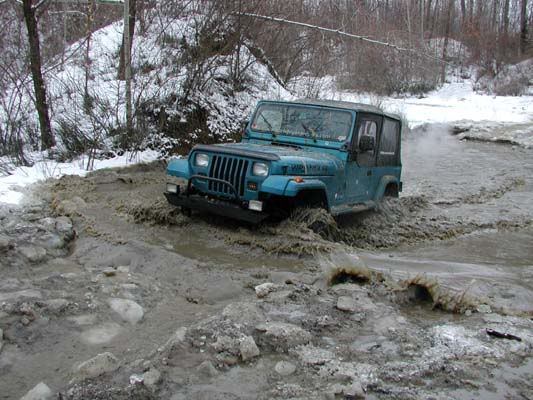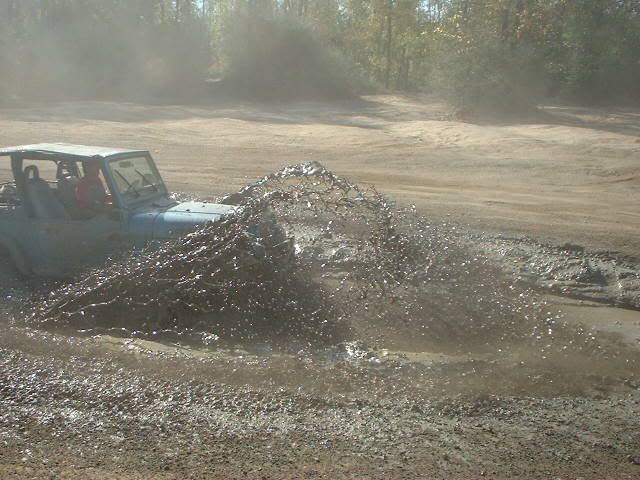 last fall i picked up an 1992 XJ for $500 with a bunch of problems, including needing a whole new driveline... its forsale now for a lot less than i have into it but its a headache to me right now... $1400 takes it..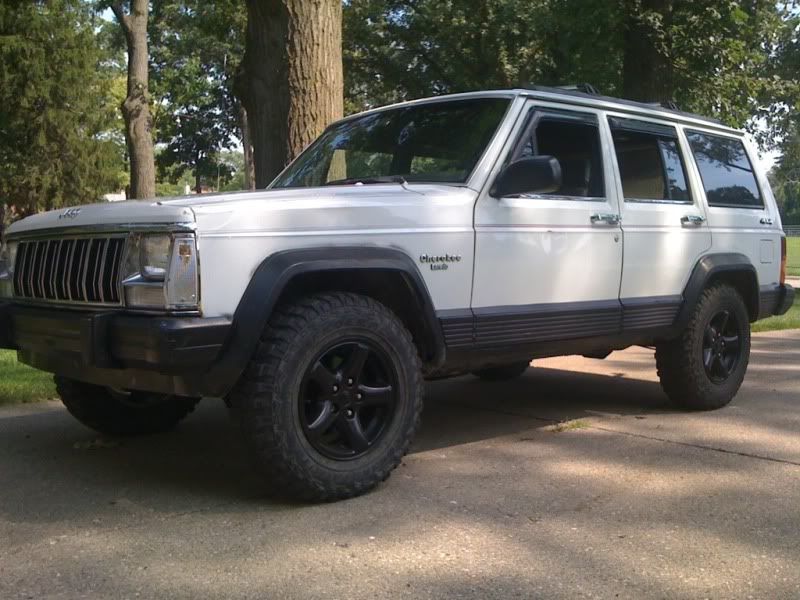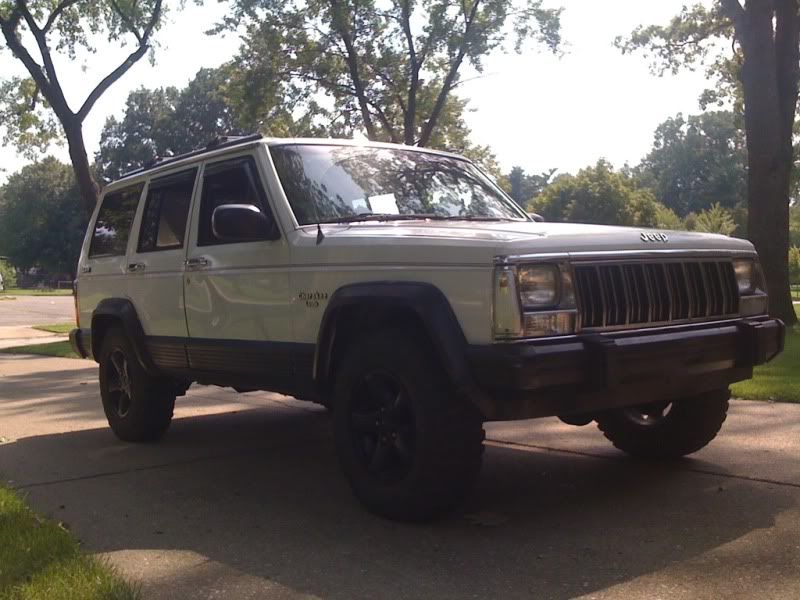 after making that bitch run and drive, it made me being in something lifted, so i found this "gem" off here (thanks blackjeep!)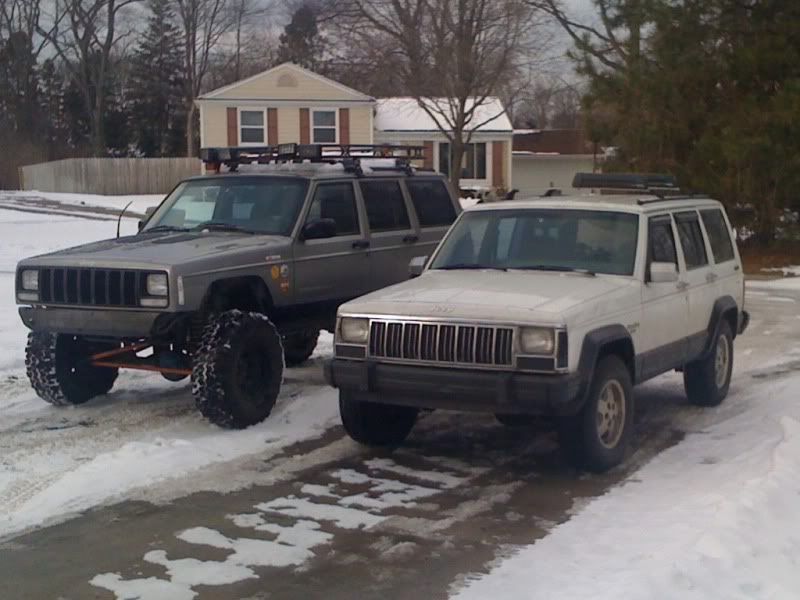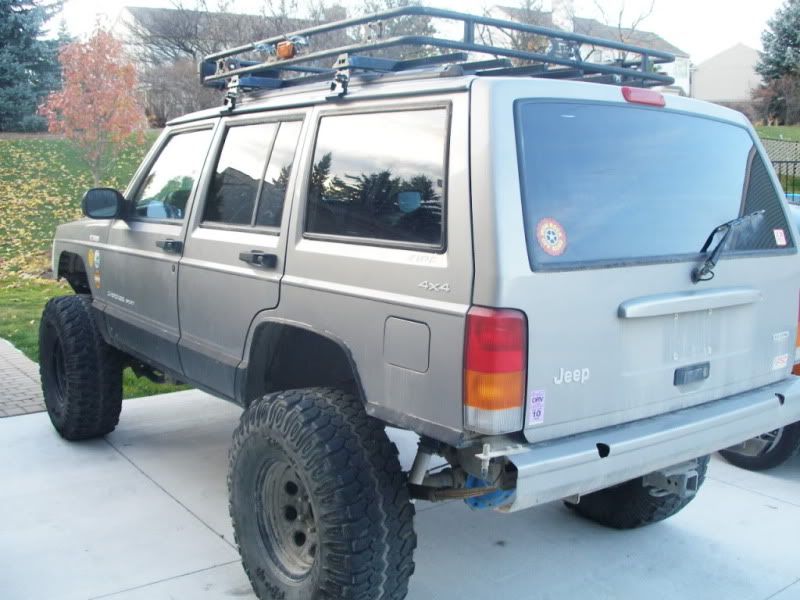 i havent taken any photos of it yet in the past 11 months but, the current dig is a 2000 cherokee...
mods are:
1 ton steering from JCR
WJ Steering pump and a Durango steering box
4.5" lift with RC CA drop brackets, 33x12/5's, jks quickdiscos
jeepers creepers wiring upgrade with a optima yellow top
cut fenders with alot of bedliner all around
a kargo masters roofrack
trans cooler
electrosport dual beam HID's
a decent stereo with dual amps...
lebarron hood louvers
yep, it was bought, not built...
my list of mods i want to do to it are below:
OBA with a tank under hood or on the roofrack and the leads at the front and rear of jeep.
hummer snorkel
long-arms
prerunner-winch-front bumper
rear swingaway tire carrier with jerry cans and stuff
ORfab rear 1/4 panel protection
full exhaust
d44s with 4.56's, locked and 36's
a cozy interior with a tv or a few and a bit better of a soundsystem amongst a full cage is in order as well as tint all around and a full pillar of gauges..