I got this new blazer its a fullsize and year is 1992. its got 130,000 on the body and 50,000 on a gm reman motor, plans are to strip the old paint off( its chipping and peeling because of a prior bad paint job) 3" body lift and some 33's on american racing rims. and some air shocks for pulling the trailer with the bogger on it. not bas for only 800 bucks.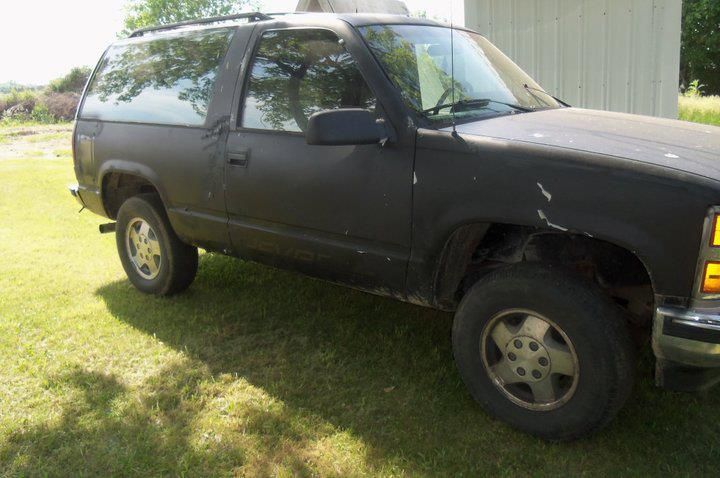 well got the stuff to remove the old paint, some wet sand paper, sanding block, cemical remover and some primer and tape, so going to try and get all the paint striped off this weekend and get it in primer and got some color paint to do a test on a old hood to see how it will look, picked up some rims tonight to.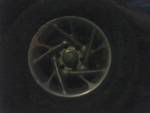 well started pealing off the old paint today and it was coming off pretty easy and looking alright. then got the rear quarter on the passenger side and found about a 1/4" of bondo in it. then noticed that the rocker panels on the rear quater on both sides and under the doors are rusted though after poking them with a knife. so now its getting both rear quaters and both rocker panels to make it rust free.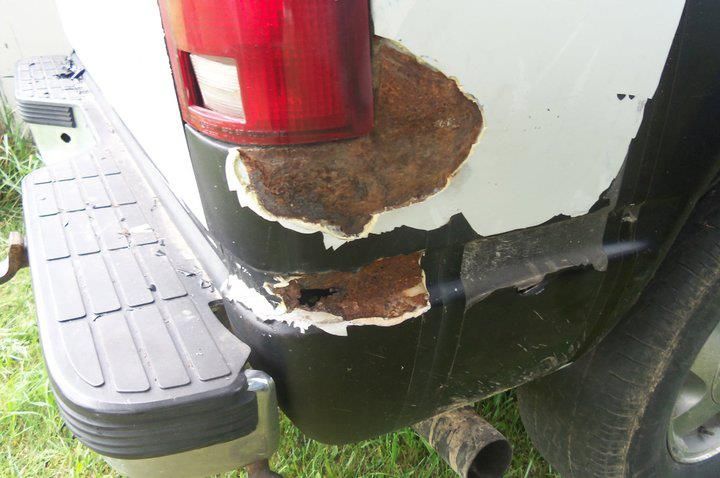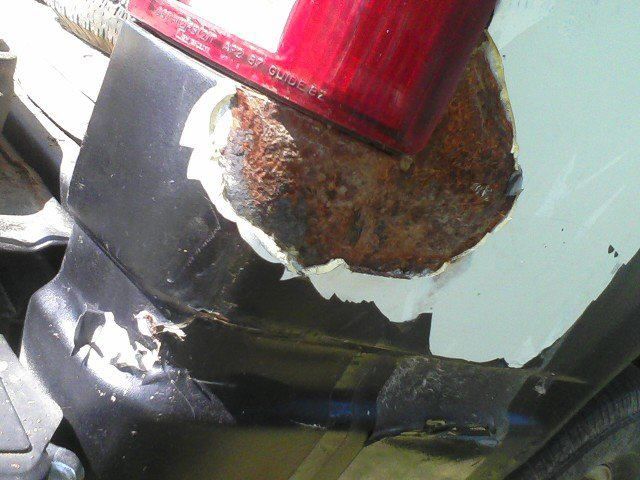 so know i got majoritoy of the old paint off just got to do the roff and inside the doors.The next step is to sand off the rest of the old paint and primer.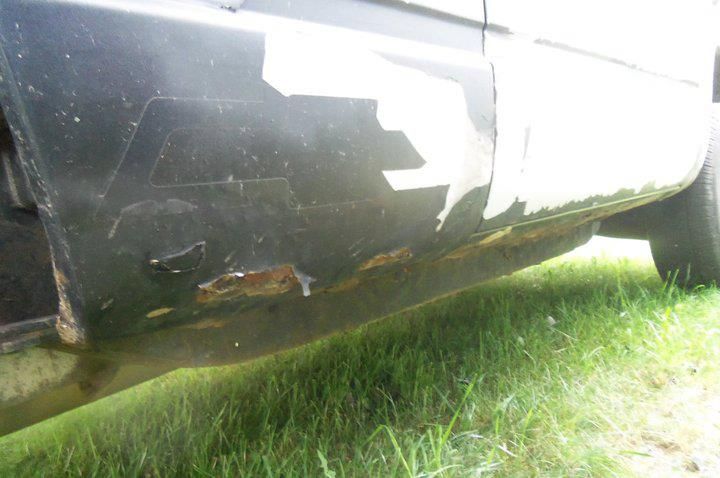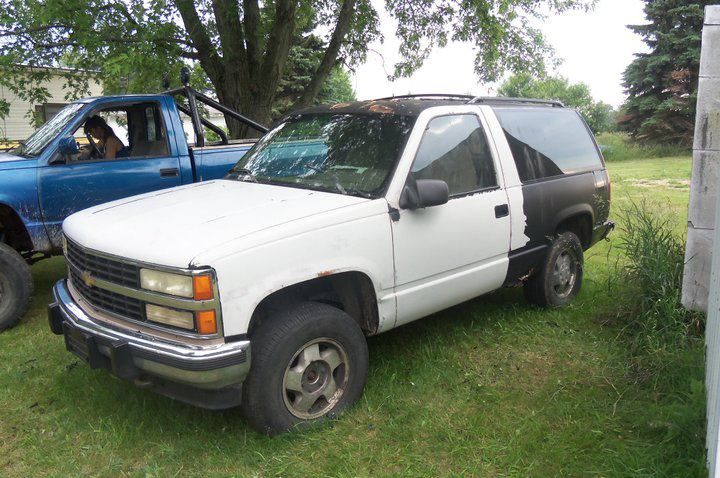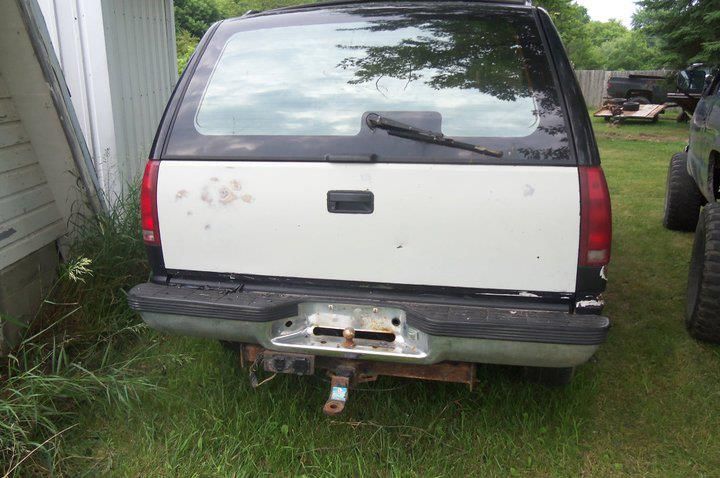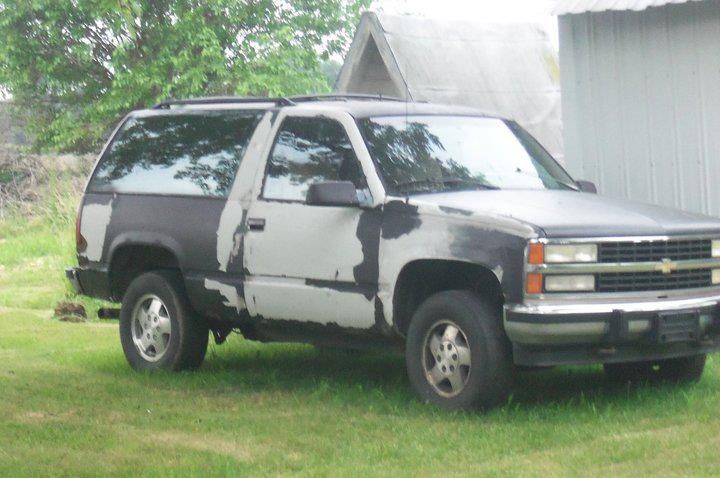 getting some work done to it, got some of the body striped down figured out where im going to make my cuts to fix the back corner.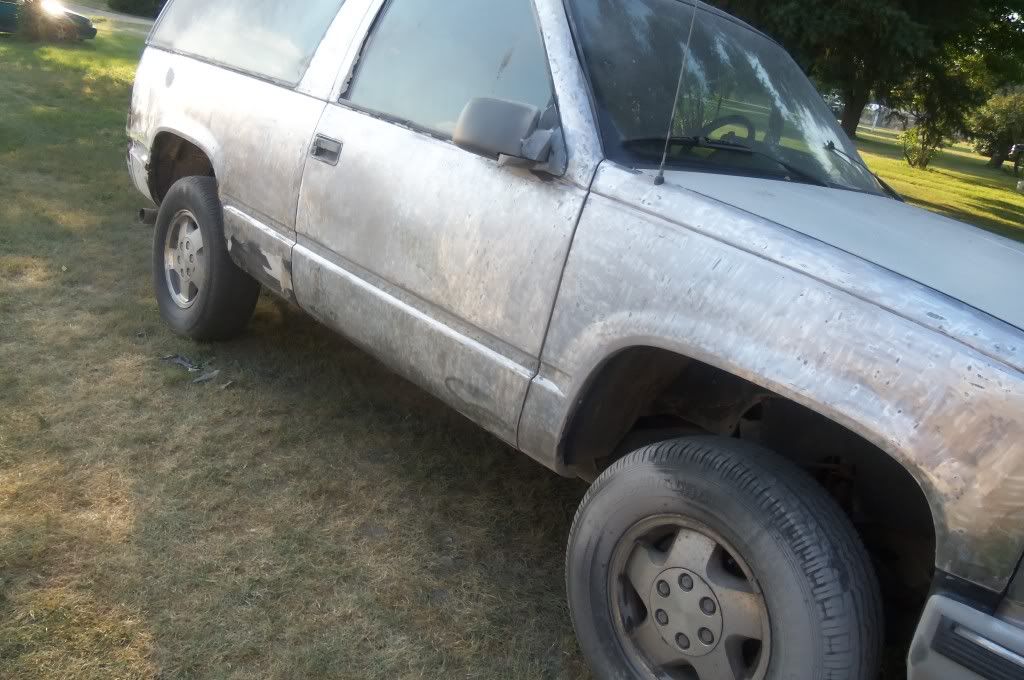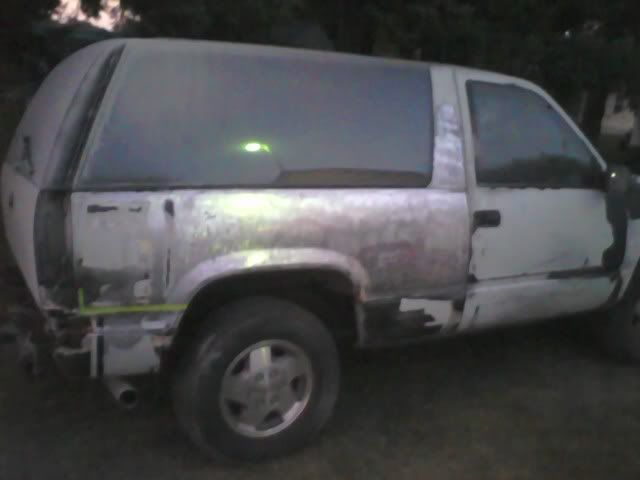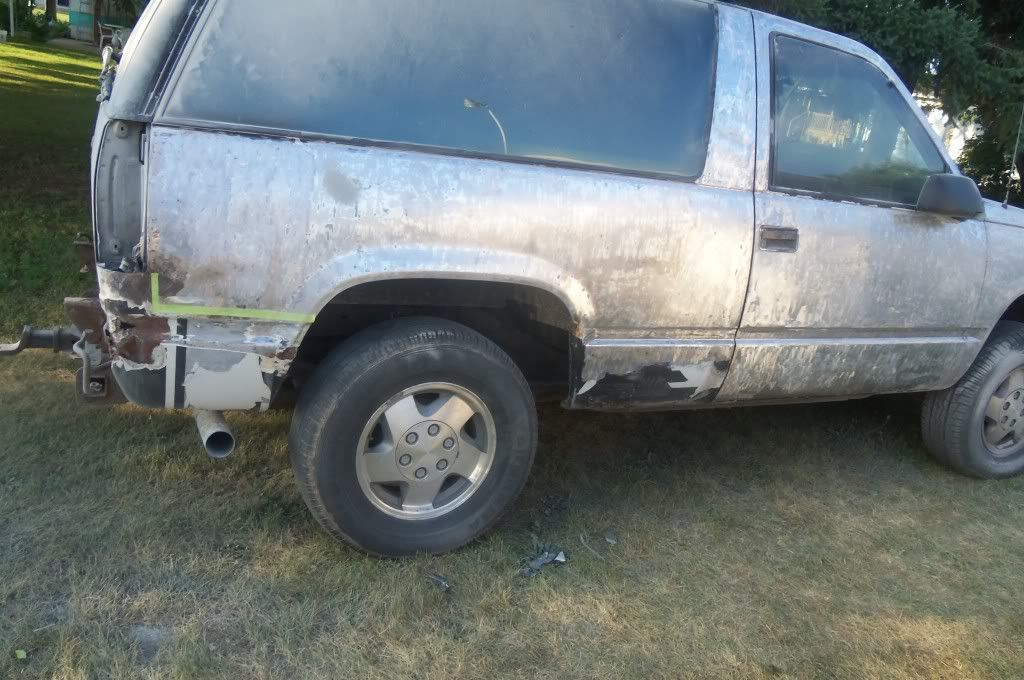 I've been working on it slowly but surely, went to go replace the side and found a bunch of rust. i got the new tires and rims on the blazer.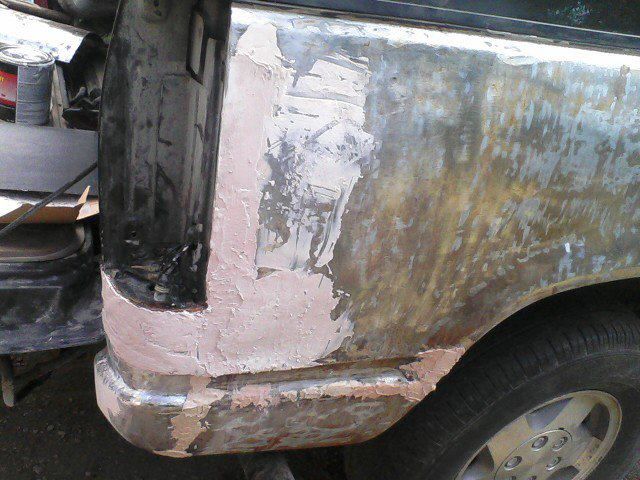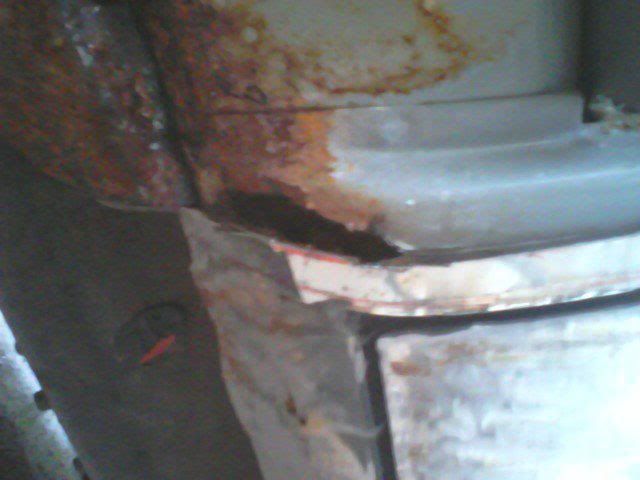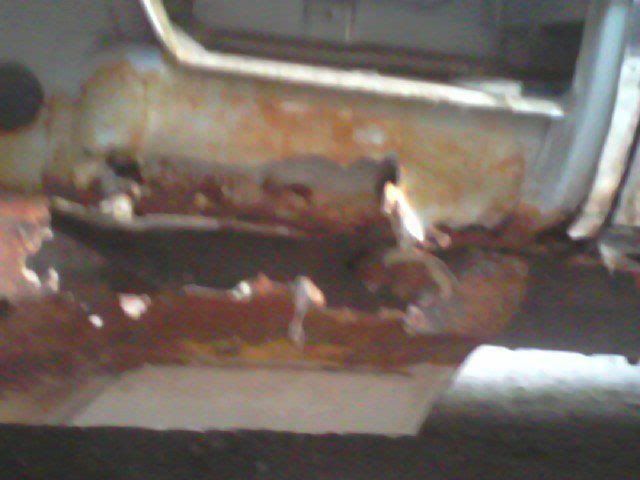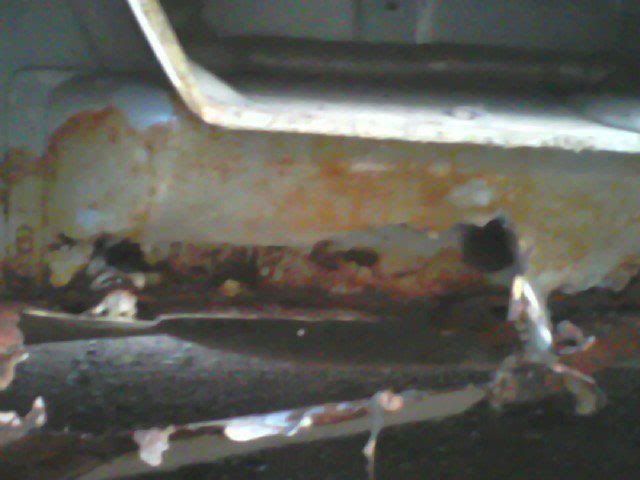 So we have got the driver side all in primer and the hood and tailgate, got to finsh up a little bondo work on the passenger side, then it will be primerd and painted, put the 3inch body lift in today too, i got some american racing rims 305 tires.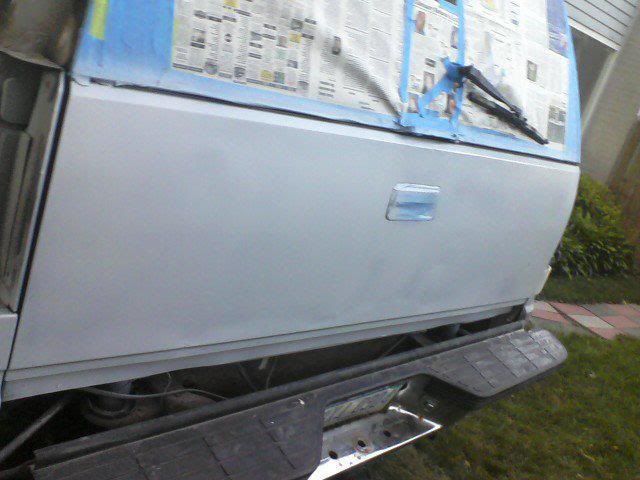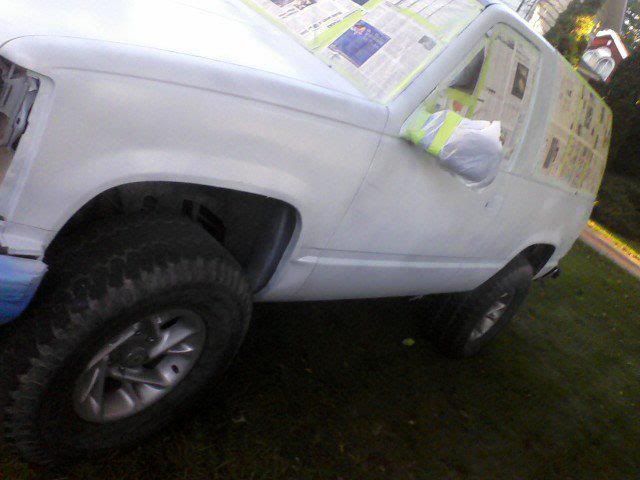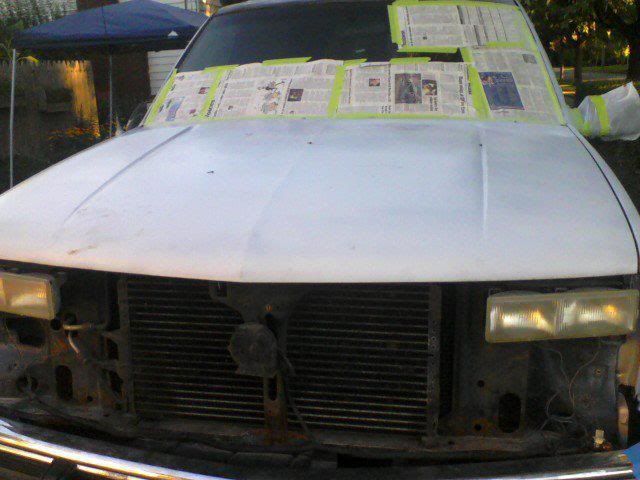 So got the blazer all in primer and then painted it and only got a layer on it though.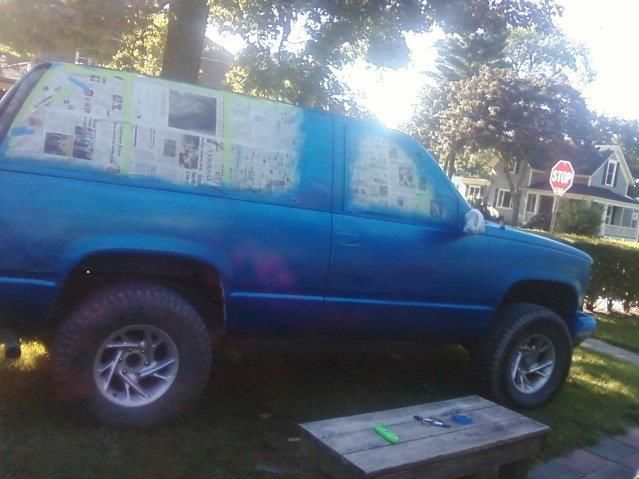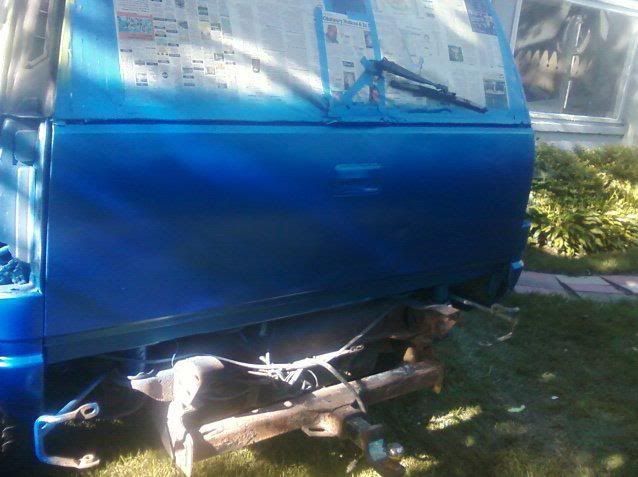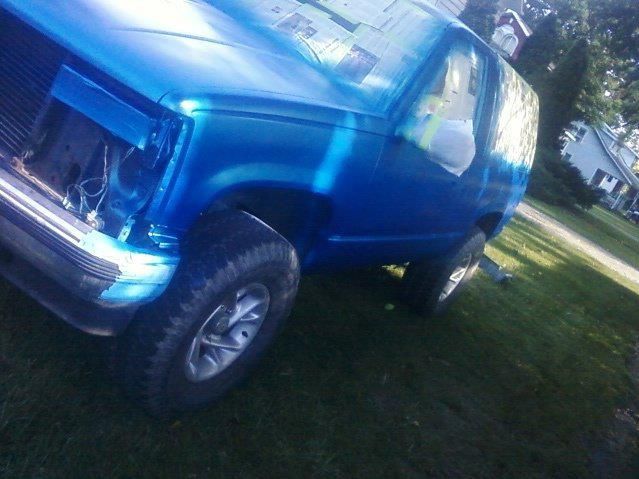 so this is the way it looks like know.