1998 Buick LeSabre. Has ~107,000 miles.
A Ford Explorer that thought a red light was optional pretty well destroyed the front of the vehicle. Airbags deployed, has milkshake on interior. It still holds its fluids. I've driven it around the yard since. Core support is bent. The headlights are in the back seat.
It ran really well and you can still hear it run if you'd like. A sparkplug wire got dislocated and melted on a manifold so it periodically has fireworks under the hood.
I'm keeping the rubber. I'd been planning on swapping the powertrain into a different LeSabre but summer is half over and I haven't gotten to it yet. And I'm tired of looking at it.
It's located in Chelsea, MI.
I can deliver it if need be. I'm willing to do free delivery between the routes along Chelsea and Jackson or Chelsea and Owosso.
$700. I will part it out. I could use a 21 spline NP231. Actually, there is a lot of different things I could use, too many to list. Everything from tires to a backhoe to a tractor to a log splitter.
Larger Image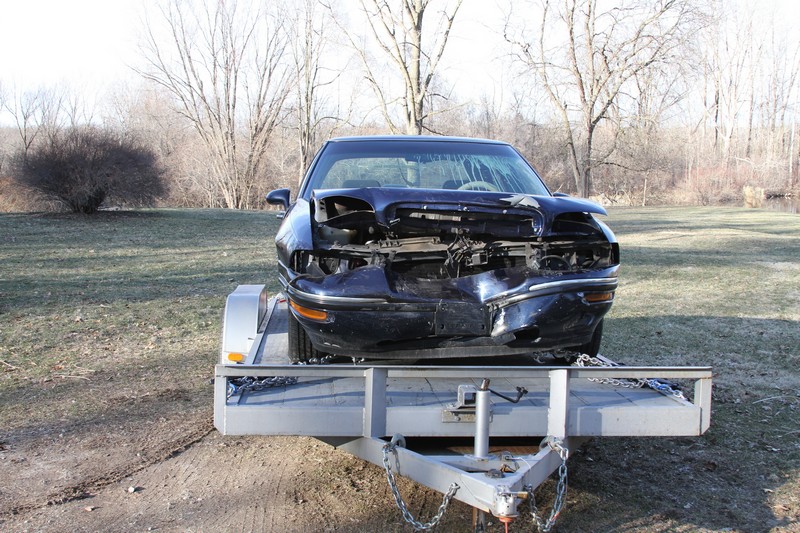 Larger Image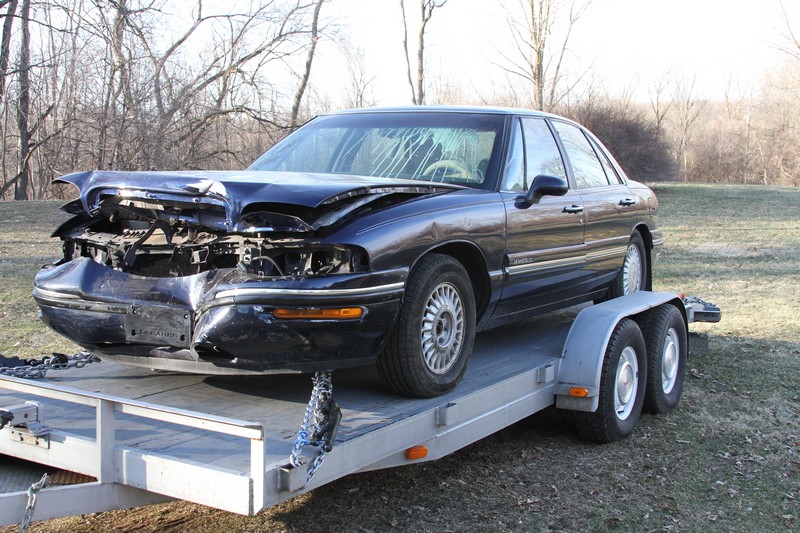 Larger Image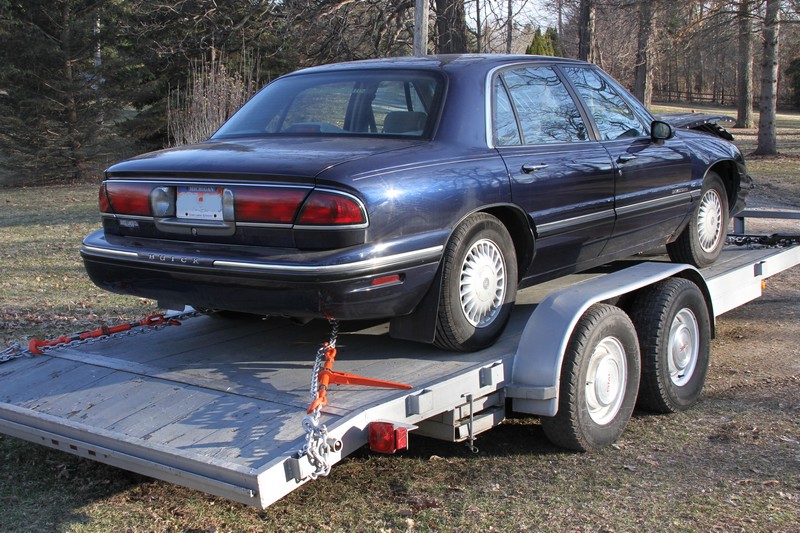 Larger Image