Thinking of selling these two drifters. Possible trades for other RC
One is stock and the other has a Sidewinder Micro brushless system.I know one of them needs a steering servo.
Both come with drift tires and regular tires. The drift rims have lights in them .
Two cars in the middle of this pictures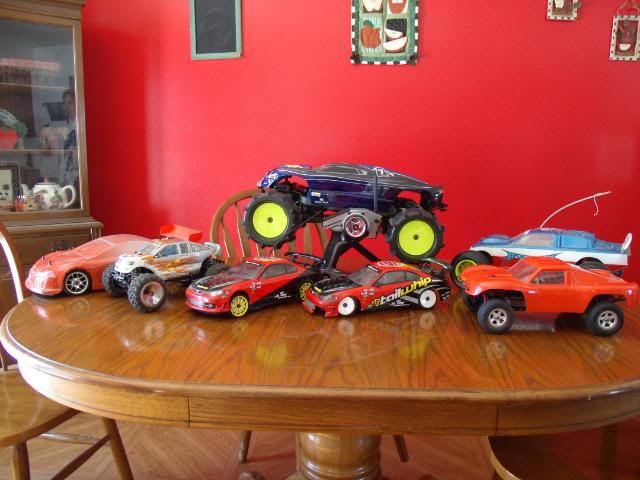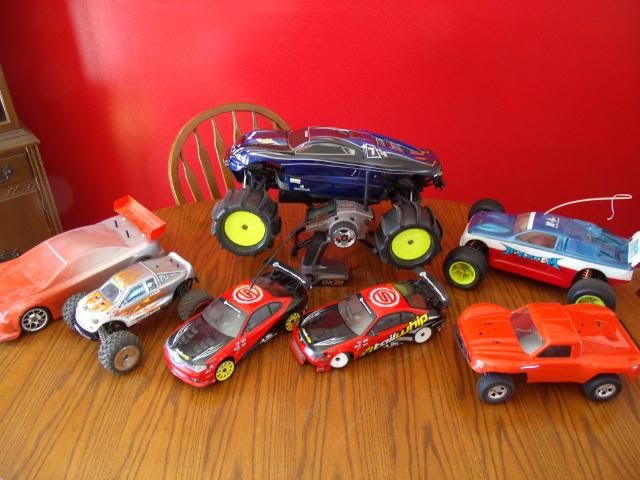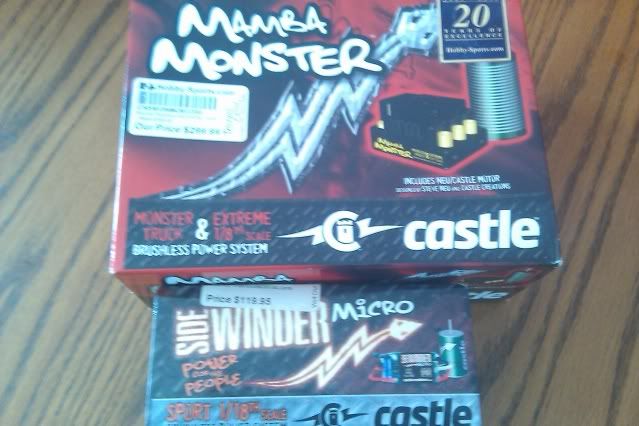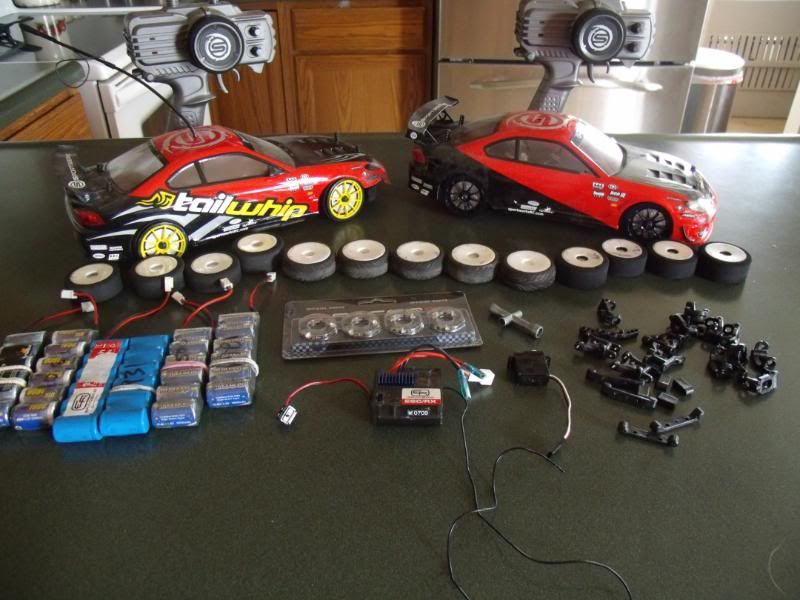 Found some spare parts. A-arms, hubs, steering knuckles, and some other misc parts. Each car has 4 foam tires on rims. So there is 8 total foam tires on rims. Also there is 5 rubber tires on rims. There is 6 battery's and the stock ESC/RX. Found a steering servo i dont know if it works or not. One radio is missing the antenna. New in package light discs for the drift rims.
Also just found another stock motor after pics where taken. The brushless system is 6800KV.
http://www3.towerhobbies.com/cgi-bin...?&I=LXURX2&P=7
Price is $250 for everything. Any questions just ask. Thanks