***SOLD****
These are 22x11x8 skat trak 8-paddle haulers on black ITP baja wheels, 8x8.5 3+5.5" offset, 4x115 bolt pattern (yamaha).
I picked this set up new in March of last year and ran them about 6 different times at Silver Lake.
The tires are made by Kenda, and had their logos on the sidewalls (skat trak doesn't make their own tires, they buy tires from other companies, buff off the tread and add their paddles)...this is the case with all skat trak paddles.
I got tired of people asking me why I bought Kenda paddles instead of skat traks and having to explain that, so I busted out my drill with a scuff pad and buffed the outside sidewalls down to remove the kenda markings. I got a little sloppy in a few places, and bumped the wheel...which scuffed the black powdercoating (you can see the scuff marks in the pictures below). The powdercoating is also chipped off around some the holes for the studs from the lug nuts being tightened down...there was no avoiding that.
I'm not trying to scare anybody away, or say that these are junk...I just try to overdo it with my descriptions so there are no surprises. I have bought items that people say are "like new" that come beat up, I hate when people do that...so I want to be up front 100%.
The paddles themselves are in great shape, only slightly worn down from moving my quad on my driveway to load it on my trailer. The wheels are in decent shape, all problems are noted above and pictured below. You honestly wont notice the scuffs or marks on the wheels once they are on the quad unless you are looking for imperfections...
They have been sitting in my garage untouched since October, so that is why they appear brownish...they are a bit dusty.
one wheel, note the small scuffs around the edge of the wheel and chipped powdercoat around the stud holds that I mentioned: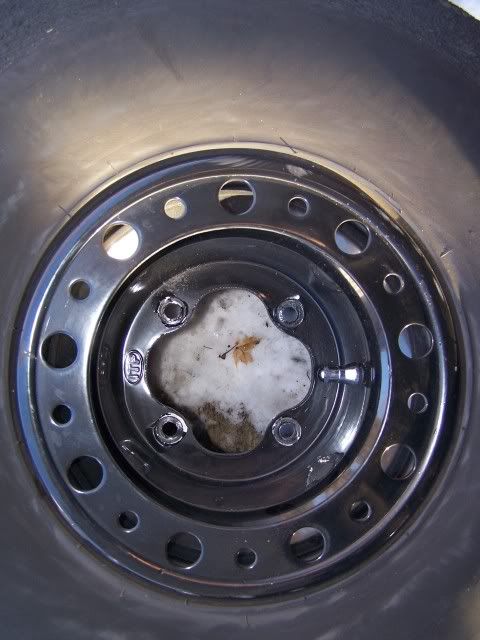 Other wheel, same situation with the scuffs and chipped powdercoat: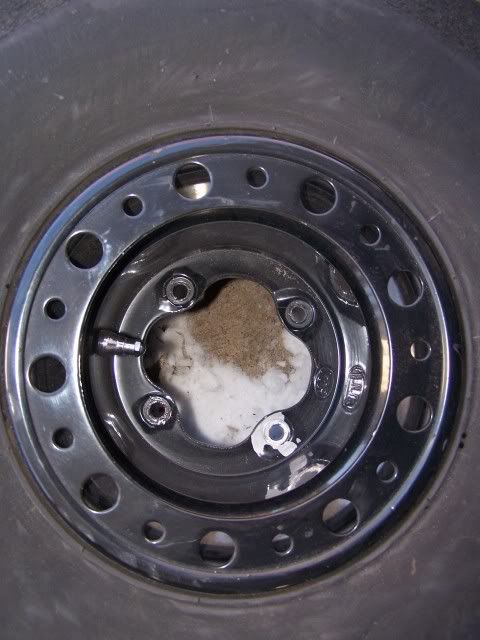 overall picture:
and on the quad with the stock swingarm: (no clearance issues with the 22" tires and my GYTR heel guards).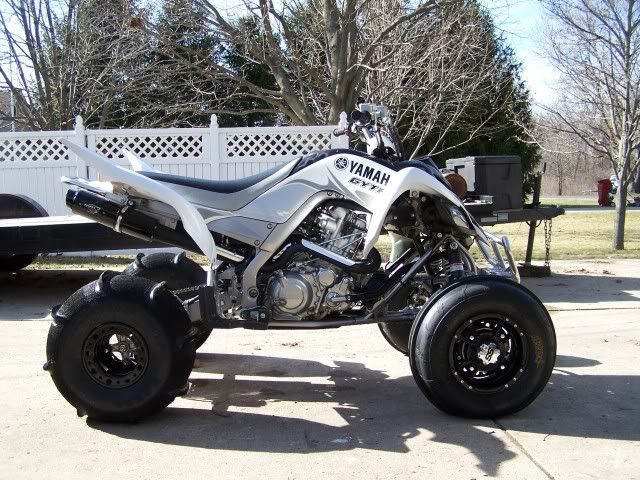 Looking for $300 obo + shipping for the wheels and tires. I could possibly separate the wheels and tires if needed, but would rather sell as a package. Buyer pays shipping, which will be actual cost through UPS or can pick them up locally. I'm located in La Salle, MI 48145.
***SOLD***