I managed to get a couple of pics tonight in the garage with my phone, not the greatest quality due to lack of light and that it is a blackberry, but here is where I am at so far...
Drivers side is good to go: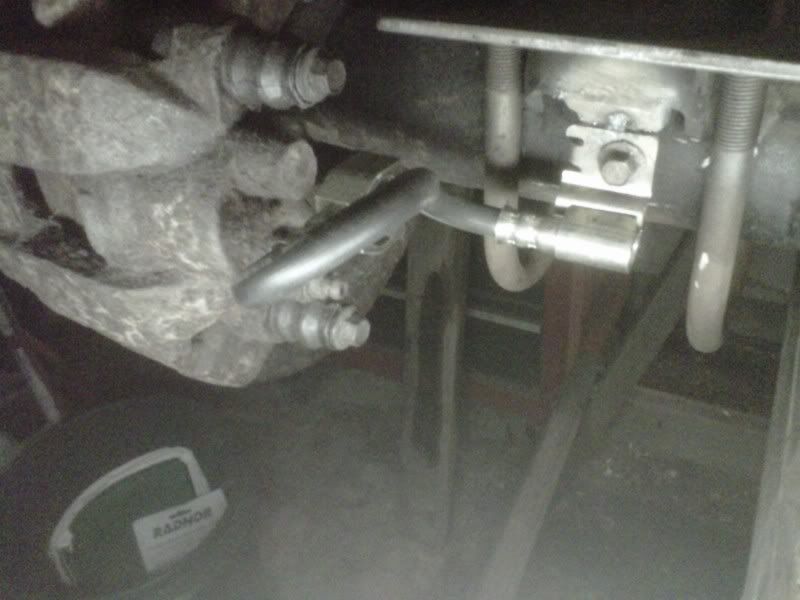 The bolt above the vent line there is where I am mounting the YJ rear main hose. Managed to get my little flux core mig welder to do it lol. I still need to grind the weld smooth, and grind some more of the slag off but all things considered, once I sort out the passenger side issue, the axle is ready to remount. Well, that and the new diff cover :) And of course fill it and do the hardlines, but I think I am going to wait till it is on the Jeep for that. I need to get the thing off the jack stands and start on other stuff. WAY to far behind on this... Sorry for rambling like this... lol
Passenger side issue:
You can see the bend in the line at the caliper, that is using the old line that I originally used for mock up. When I put the new line on there, that line/bend was extremely tight on that side of the axle. If I can replace it with another standard line, I would much rather just do that. Or if there was some kind of other Ford line I could use there that would let me rotate it. If I could just rotate that caliper mount 90* clockwise though I would be fine.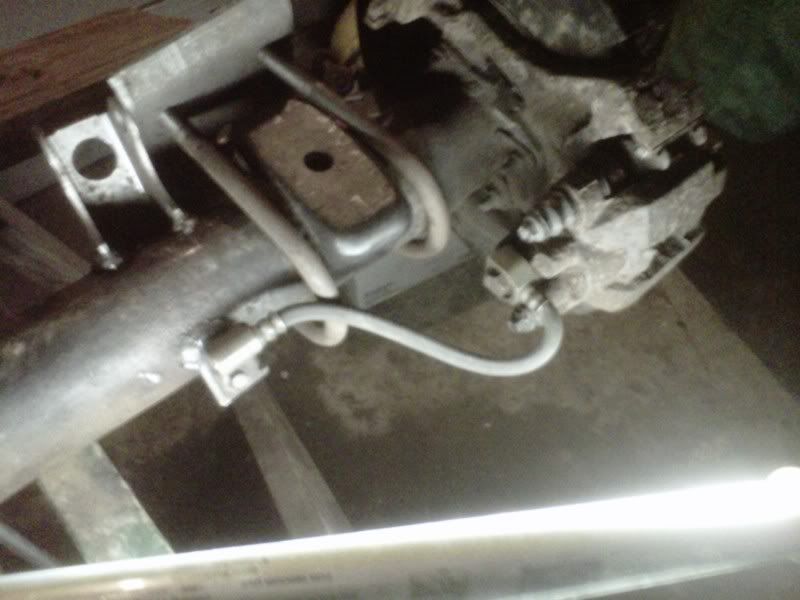 Light got in the way here, but I moved the spring plate and u-bolts to show you all the spring perch better. If the concensus is to just move the mount, I can probably do it with the little mig welder I have I guess. It did manage to do the main line bolt without too much trouble so I can give it a shot I guess... I would still rather keep the mount where I have it though, a bit more tucked out of the way there. Oh, and before I get this suggestion, Yes I could move it more to the right, but the hose started to rub against the u-bolt, so I opted to move it just out of reach from that...
Thanks again for the help and info.
Paint
P.S. Only 3 other people have seen these pictures, non of my other friends (who I know aren't on here anyways) have seen them so I figure it is ok to post these here...
Out with the old:
In with the new: