Snow blower is a craftsman, 1980's vintage I believe. She's a big old gal, 7hp tecumseh motor, 26" auger, 3 stage. I use this after the trucks come through and pile 3 ft at the end of the driveway...it chews through it like nothing. Self propelled, 4 forward speeds, reverse, spotlight (works), electric start. I rebuilt the carb a few days ago. Fires up and runs like a champ.
EDIT: Don't have the chains, P/O kept them for one of his other machines. Does great without, never run into an issue
I put a plow on my quad, so this just takes up space now. $300.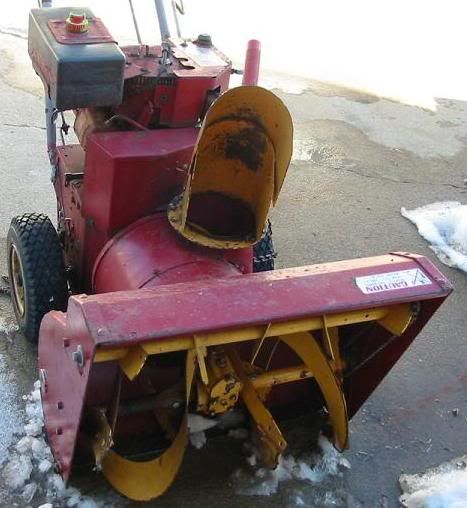 Located in Monroe Mi, 48161
Only trades I'd be interested in are as follows:
4.10 axles for my 97 XJ
4.5" lift coils, rear leafs, brake lines, shocks...proper control arms...ect.
285/75/16 AT tires for my 88 f250
Small lift fit an 88 f250, ttb front end