I was in OBX during Alex (2003). It was declared a hurricane just a couple hours before it made landfall. And since I was in Avon, in the middle of the island, there was just no time to evacuate.
About 8-12 hours before landfall.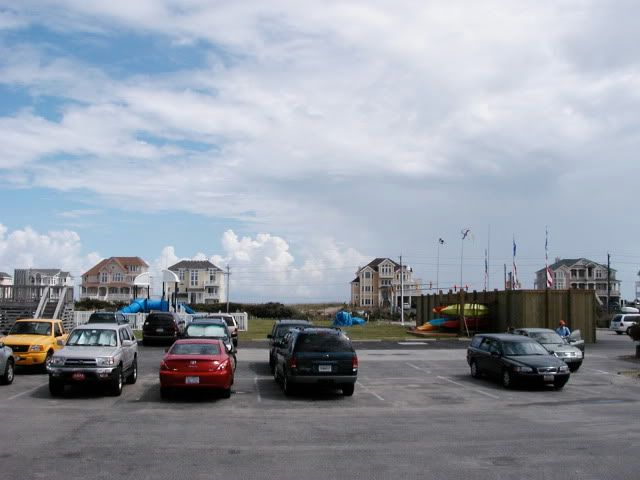 Plus and minuses to living in a house on stilts.....
+: the 4' storm surge wont flood your stuff, even if it washes your neighbors car down the street.
-: your house swings and bends. So much so you can see walls bow in and out like a diaphragm, and the ceiling fan swings like a pendulum.
We had the eye pass over us. It was very erie. One minute its blowing 100mph, the next its calm and sunny, with black clouds of death in every direction, then its blowing 100mph again but in the opposite direction.