Best truck I have even bought other than brand new off the lot. I am the 3rd owner. The trans was rebuild at some point, but I do not know when. I've had the truck around 2 years and almost 40K miles.
The truck has a 2" Rough Country leveling kit with NEW SPRINGS, not add a leafs. The truck rides better than stock. Kit included the correct track-bar, shocks and all bushings. Rear suspension is stock.
It has brand new 315/75/16 Goodyear MTRs with approx 1500 miles on them. New 16x9" Moto Metal rims were installed at the same time. Wheels and tires are balanced with internal BBs.
manual shift tcase (no electric motor)
Manual locking hubs
limited slip rear end, 373 gears
Other mods are;
BMRP SS turbo-back exhaust with no muffler and exhaust side-mounted infront of rear pass tire
intake using NAPA truck filter
Stuart Warner gagues - EGT, trans temp and boost. EGT probe mounted directly into manifold.
2002 F350 computer (early 99 computer is tougher to tune)
Tony Wildman 4 position tune. The tunes are fuel economy, tow, street and extreme. I've never used extreme but I would imagine it's crazy. I would NOT use it unless you build the trans prior.
2002 headlights and turn lights. It makes the truck look 3 years newer than it is.
Empty I get approx 18mpg at 65mph, up to 20mpg going 60mph. Worst I have ever got was 11mpg towing my enclosed trailer to Canada. I was in a hurry and running 75+ mph in the towing tune.
Trans has never had a hiccup, EGT have never been over 10 (seriously).
Truck currently has 223K miles on it.
Within the last 10K, the following have been replaced;
leveling kit
MOOG ball joints, seals, ujoints, etc in the front end.
steering box
tie rod (entire unit including ends)
drag link (entire unit including ends)
track bar (entire unit including ends)
one front wheel bearing (other was already replaced)
front and rear diff fluid (rear is synthetic)
power steering fluid (synthetic)
Approx 25K miles ago the following was replaced;
calipers on all corners
Rotors on all corners
pads on all corners
exhaust mentioned above
front driveshaft u-joints
The truck is the early 99 so it has the small turbo housing and better impeller. Turbo shaft was tight last time I checked it and no reason to believe it has changed
Things to note;
The truck does have rust on the normal superduty spots- bottom of the door lips, over rear wheel-wells, etc. I was hoping to fix that this fall but haven't gotten around to it. It has the normal dings for a '99 truck but nothing that I would consider to be major.
The front passenger window swith needs to be replaced, it only lets the window go up. The switch from the srivers seat works fine up and down so you can still put the window down.
Power locks will not lock the rear passenger door about 80% of the time. Sometimes it works. I've never looked into it. I just use the manual lock on that door.
Due to the tires the speedo is off a bit
When speedo says 40 you are doing 42
When speedo says 55 you are doing 60
When speedo says 65 you are doing 72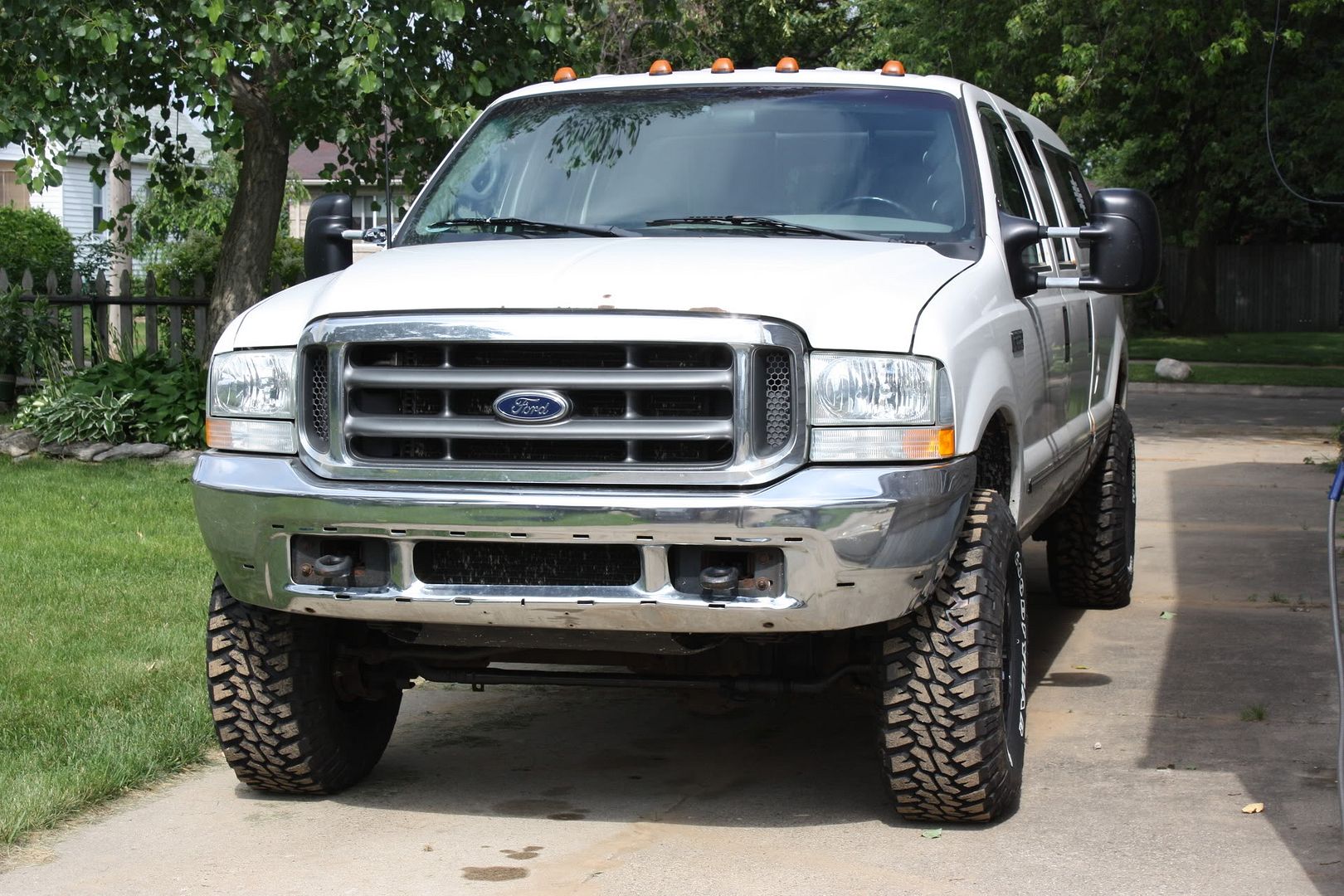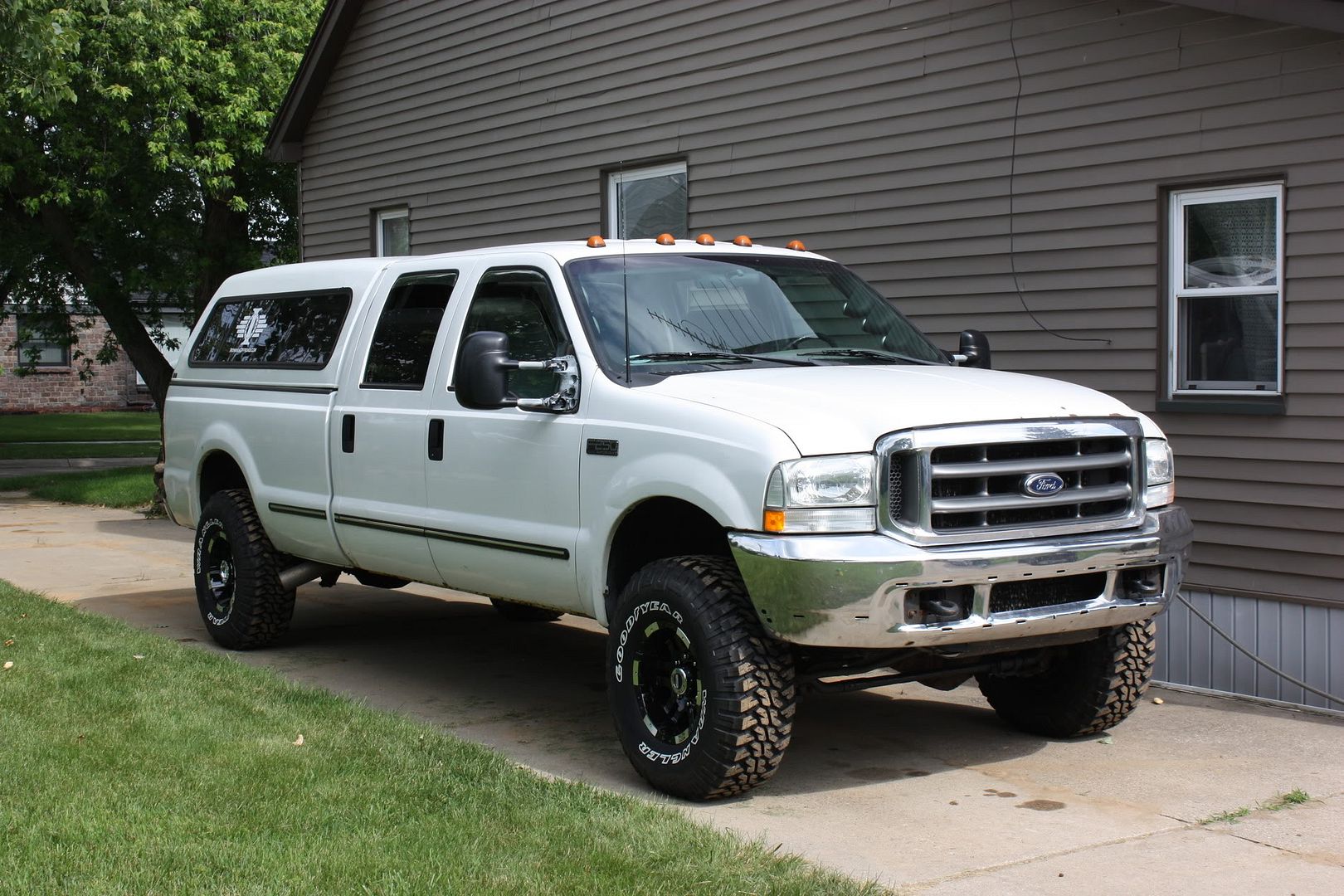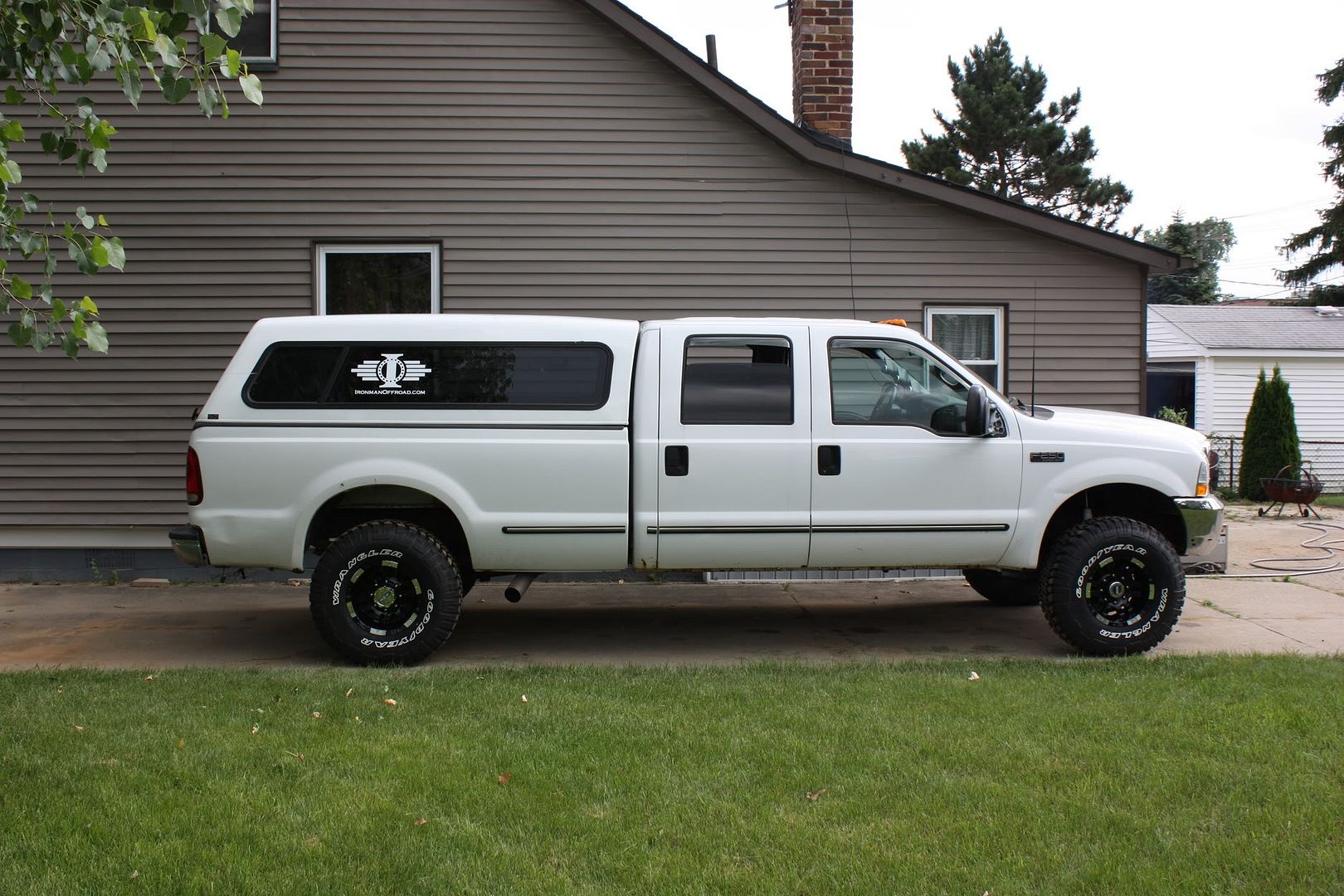 Interior is very clean
NOTE- the truck now has A pillar gages not shown in the picture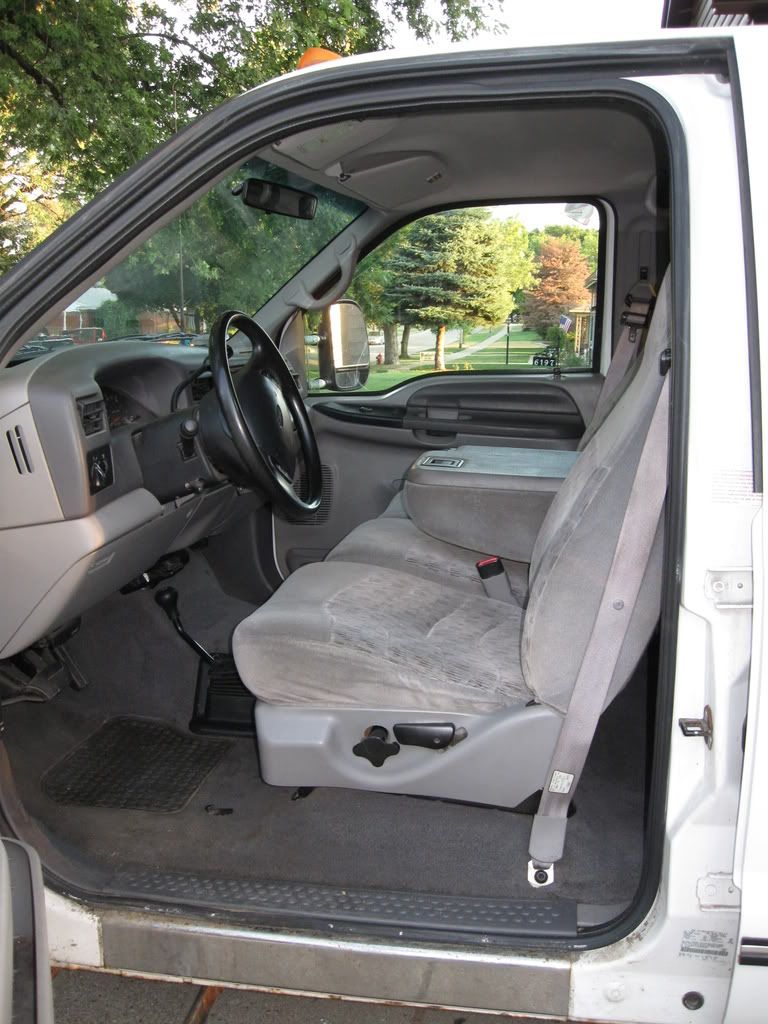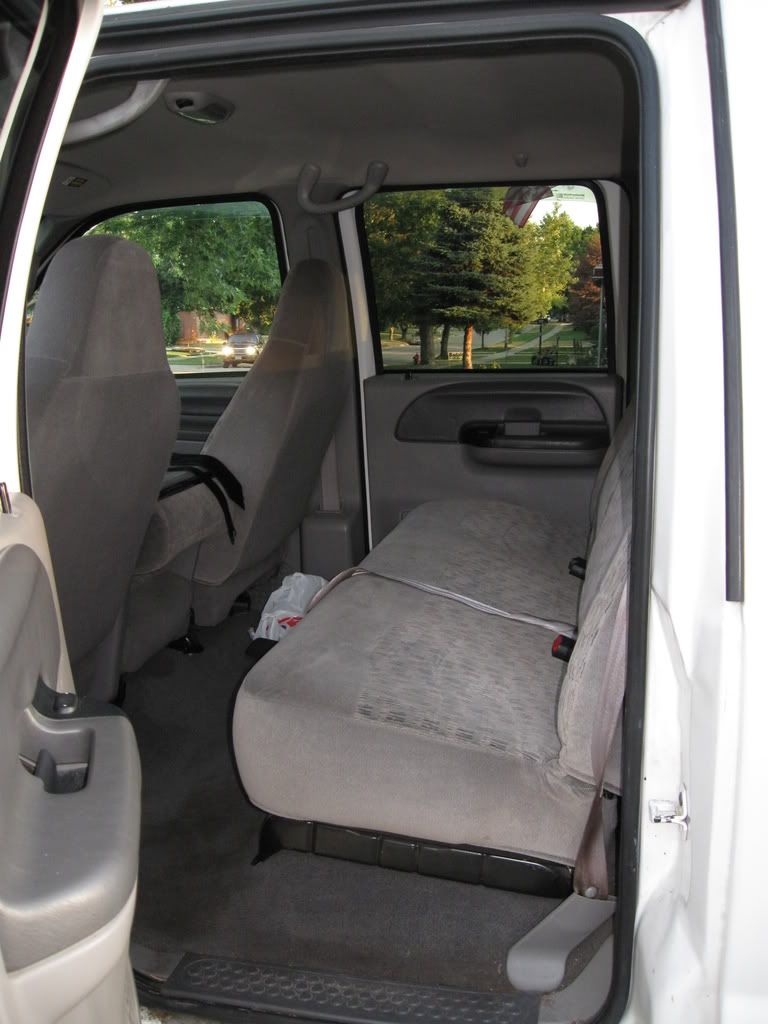 $10,000 Fairly firm on price. Title in hand. No trades. It's a soild daily driver and weekend family tow rig.