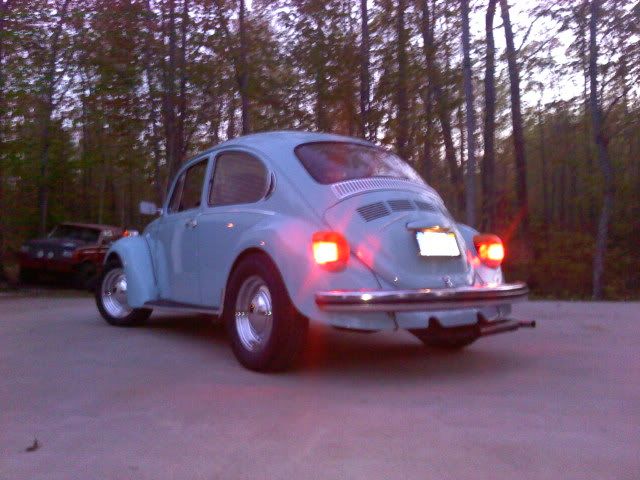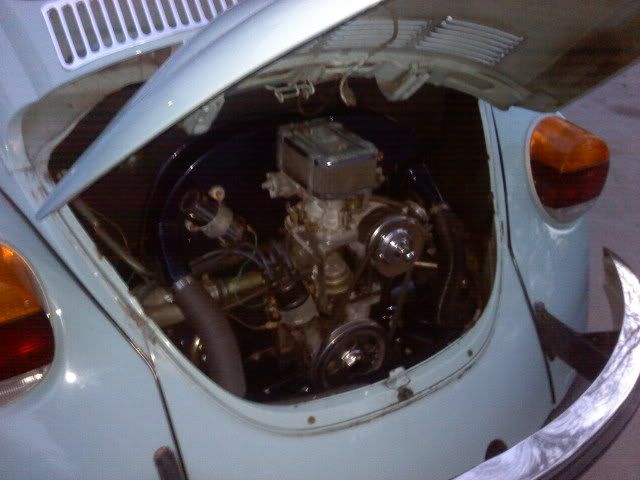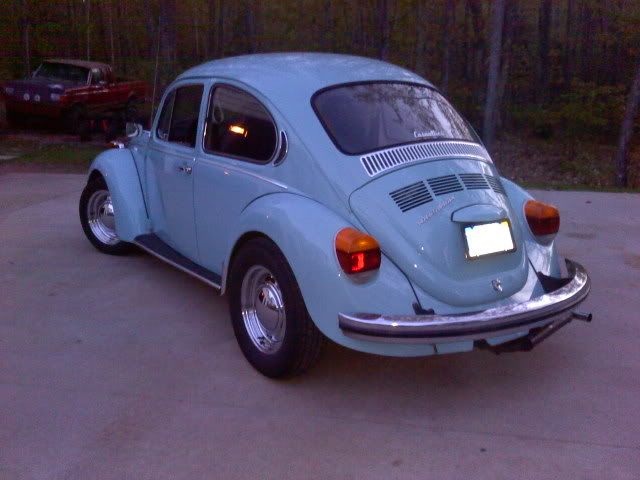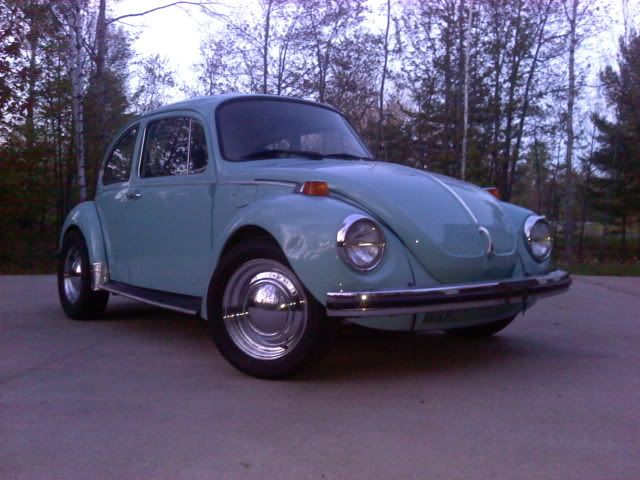 Rebuilt engine, punched to 1641cc, hot cam, Weber 2bbl, Painted shrouds, brand new intake, no expense spared.
REbuilt transaxle, IRS. Everything brand new, heavy duty clutch.
All new heater cores, and boxes.
Original interior, and moonroof, interior is orignal so its a little rough.
Aftermarket speakers and stereo.
Exceptionally solid car, very few non-visible rust spots.
I am the 3rd owner, have the OG window sticker, and a huge stack of slips for the build, totalling way over 8k.
(Dont Ever add up your recipts)
Brand new tires, and baby moons.
Lowering strut kit in the front, could be adjusted a little bit, it rubs on hard fast corners.
Was repainted original color, and 1k paintjob.
Car was sold in Janesville WI in '73
The only things that are "Bad" or need fixing are...
Odometer stopped working at 58xxx
Needs Moonroof crank handle
Dent in the fender (will be fixed before sale)
Window rubber(have brand new weather strip for the windsheild)
Runningboards are weak, but all were, even on brand new Vdubs from factory
And the OG interior, its a little rough, but amazing Cond. for being from '73!
For the right price, a front wheel Disc Brake kit will be included.
Car drives and runs amazing, cruises at 60 in 3rd gear, drives really straight, great little high revving engine, blast to drive, tons of looks.
Dont want to sell, but need it gone to make room for the next one.
Car will be at the Esky fun run if it is not sold before it....
Asking 7,000...
Car is in Marquette MI
(49855)
906 236 4202
Thanks for looking!