Walter P22 .22 with 5" barrel and 1 extra clip. Like new, low count.... and you can still buy ammo!!!!!!...................$320.00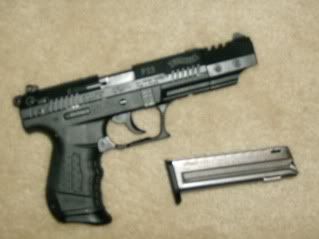 Beretta 92FS 9mm with 4 clips and a U.S. nylon holster. This gun is in good condition and is still very tight................$SOLD
Thompson Center Arms .50 cal. Blackpowder new englander........ $175
OR $200.00 and you get a ton of extras like butter, powder, slugs, caps, loaders, measuring loader, etc ................. (over $100 in extras alone)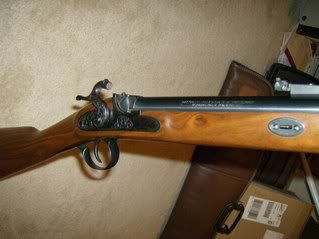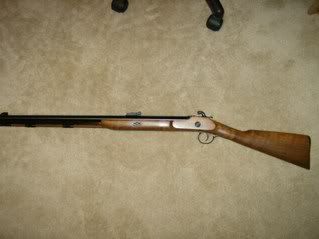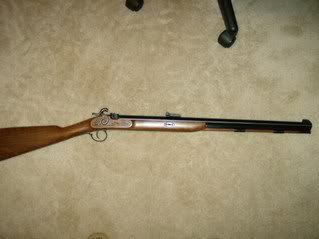 O. F. Mossberg & Sons .22 long rifle No. 46B short, long, and long rifle…. with swing peep sight 1938-45...... $200.00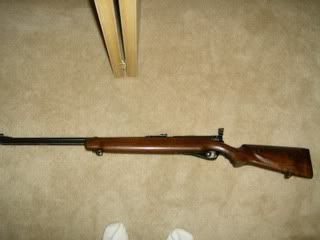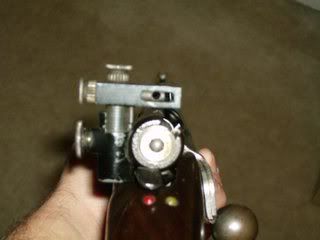 .45 Carbine conversion upper rifle for a 1911 style with BSA red dot RD 42 scope combo NEW never been fired!.............$375.00
Last 2 pics are NOT of my gun.... I included them so you can see what it looks like with the lower attached and the butt cover off.
more info on the .45 conversion here:
http://www.mechtechsys.com/1911.html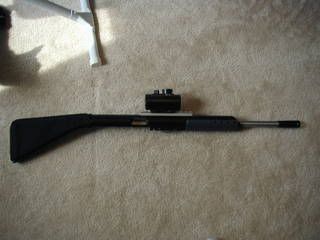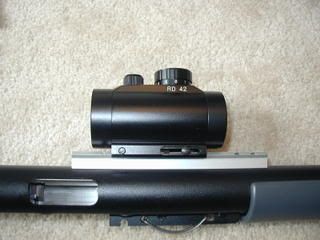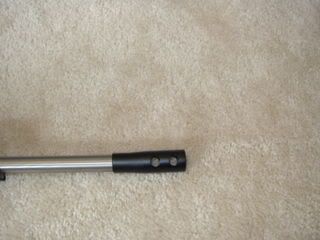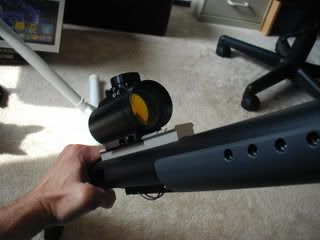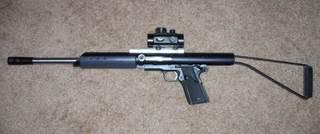 All guns are OBO and I will consider all trades... let me know what you got.
I have pics(bigger and more) of all these so PM me your email and Ill send them to you.