WWT: 1999 Jeep TJ for a street worthy Rubicon
18000
Specs:
approx 110" wheel base, 28" at the belly, 99" wide
3 link front/ 4 link rear
14" FOA Coilovers, Eibach springs
Dana 60 front, late model super duty style, ARB, Yukon 4.88 gears
14 bolt rear, disk brakes, Lincoln locker, yukon 4.88's, mild shave
flipped dana 300 with lomax 4-1 kit
40" sticky creepys on allied double beadlocks
4.5L stroker, 5000 miles on rebuild, (done before 1 ton swap) edge trailjammer, Mallory fuel regulator, triple core rad, have comp cam ready to be installed. stock fuel injectors, new pistons, rings, bearings, HV oil pump, cam bearings at rebuild. head was port matched and mild polish
RCI fuel cell
The BAD:
no OBA- just running a air tank for the ARB, i went 3 days at harlan and never ran out of air.
needs bigger injectors
Astro Steering box is fawked- i lost a couple of the balls when i was tapping it for hydro assist. it has a little clunk when i turn the wheel lock to lock
needs full hydro steering or finish assist
track bar was made to short. axle end needs to be relocated
syncros are junk going into 4th, trans shifts better in all gears after the oil gets warm
winch mount/front bumper never finished
oem roll cage
I got a little carried away with building this thing and didnít really think about the fact that there is no place in northwest ohio to wheel it unless I want to take a 6 hr drive to Harlan. 3 trips on 1 ton swap and Iím tired of looking at it sit in the barn and not be able to drive it on the road. I'm sure with a little more work it could be made street worthy but we are having our 2nd kid and I donít have the time for it anymore.
Iím looking for a CLEAN rubi with a long arm lift and 35ís that is a DD. For the right rig i would be willing to trade up so I can also get rid of the 06 civic that I drive to work in.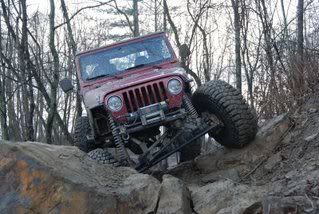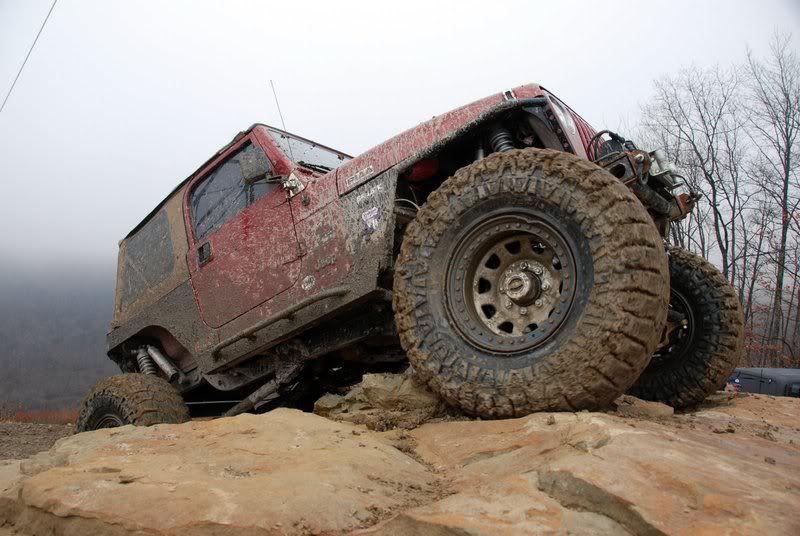 more pics in my photobucket
axle swap
last trip
located in Cygnet, Oh 43413