Ok guess it is time for some of the toys to go to make room for new projects
1970's Dune buggy-
Chenowth frame, Hub conversion to 5 on 4.5" (Makes tire change much easier), 1600 dual port motor, newer alternator, Eagle Eyes Lights, Newer Clutch and Throw-out bearing, Rebel fiberglass body kit, Spun Aluminum fuel tank. Cutting brake lever, Brand New Super Shifter (not installed), I may have a total of 3 carbs if I can find them, has a newly rebuilt (last fall) 28 on motor.
The Bad-Buggy will need work to make dunes/trails ready. I used the buggy last summer but the brakes did loose fluid over a weekend. When trying to fire it up this year the starter just makes noise like not enough power to turn over, motor spins over smoothly by hand, but selling as motor needs rebuild? Like I said used last summer, drove it on the trailer, motor will turn by hand, but starter will not turn over so probably needs starter.
$1100 or Best offer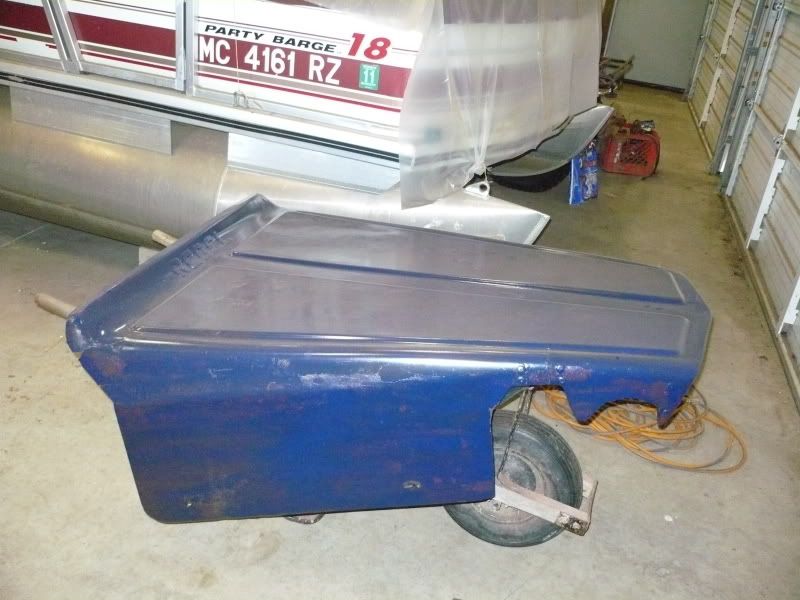 1984 Yamaha Tri-moto 200E
Yamaha 200cc three wheeler, 4 stroke, electric start, racks front and rear, seat has rips (see photo)
New brake pads in rear but needs cables, has always been a good runner and have put lots of hours on it just downshift to stop. Will reach speeds in the 50mph range based off wheeling truck and 4 wheeler speedo's. I picked this up for a put around camp vehicle and spent lots of time riding low speed wheelies with it, very fun.
$500 OBO
Snowmobiles- don't really want to sell, but if there is interest, they will go
1992 Jag 440 fan, electric start, hand and thumb warmers, ski skins, new head gasket, extremely clean sled. Almost positive you will not find a cleaner sled for the year.
$900 obo
1994 Puma 340 fan, new brake pads, hand and thumb warmers
$800 obo
All prices are obo, partial trades: Toyota Straight axle, Toyota high steer, Guns, 36"+ swampers,