Some may have read my Flat towing is evil thread about my t-case jumping into gear and exploding itself. At first I thought a bearing burnt up and caused things to go wrong but now I'm convinced that it jumped into gear (there were small pieces of teeth in the bottom...) Here's some pics just for fun...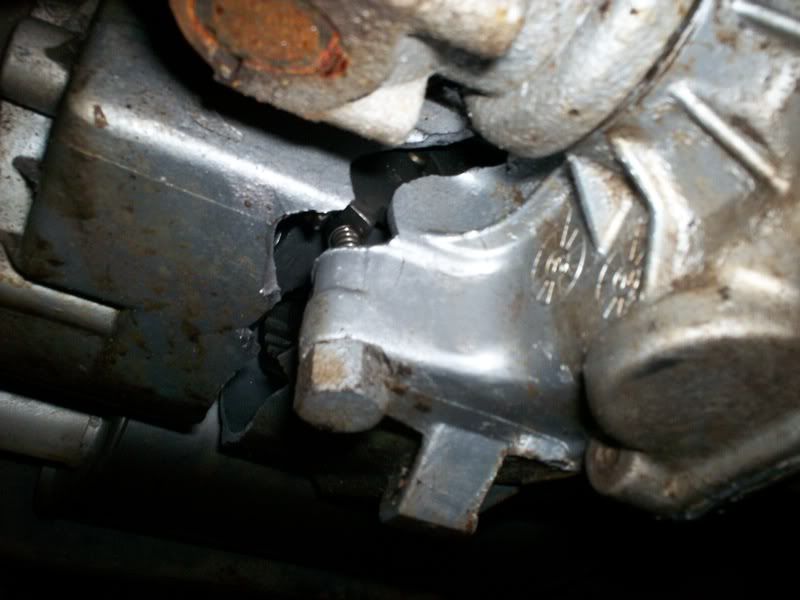 The case actually fell in half when I went to pull it out. Summary of the damage:
- front have of the case is shot.
- front output is bent
- one bearing is slightly mashed from the shaft pulling apart and trying to go back together.
- some of the gears are missing small chips/chunks of teeth.
Anyway, so I've been on a mission since that happened to buy a trailer. My budget is pretty meager so I've been looking in the under $1k range. Here's what I found and bought yesterday...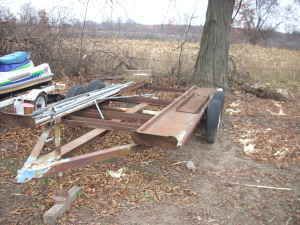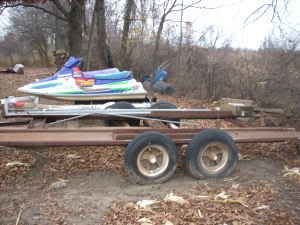 It's 15' long and 81" wide. The tracks are made out what looks to be 3/16" or 1/4" and are about 20" wide. It needs to be rewired and the brakes are not currently hooked up.
If
I can get them to work, I'll try to figure out the pad situation, if not, I'll change them out later. I've even considered doing a hub/brake conversion but that's a bit pricey (about $300 per axle at first investigation). 2 of the tires are decent, 2 are pretty weather checked and I'd like to replace them. I need to get a 5th with a rim for a spare.
Under the tracks for the tires are heavy duty 8" c-channel that run almost the entire length of each track. The center braces are also 8" c-Channel. Tongue is supported by 6x6x1/4" angle iron on the sides and there is 6' x 1/4" t-bar that runs from the tongue back to the axles in the center. Seems more than strong enough for my needs.
Long story short, T-case broke, I bought a trailer, I'm excited and If you have one, I'll take a cookie....