Some information and background HERE
Michigan motorcycle title means it is street legal. To DD it, you would need different sprockets as its top speed is around 70mph - and I wouldn't advise wringing it out on the road for very long.
Photos on its trip to Moab: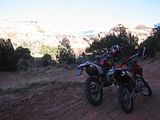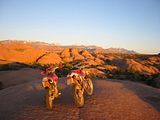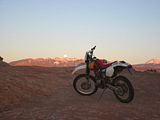 I will only trade this bike for
ONE
thing: a 4x4 utility quad in good shape. Otherwise, the price starts at $2000.
People that offer to trade paintball or stereo equipment will most likely be hunted down and eviscerated.