Hi, im from the northwest chicago burbs. I drive a 92 S10 blazer tahoe 2 door 4x4 4.3L TBI. I dont do much wheeling in it yet due to breaking parts during fall deer season.
Its rusty but reliable, ive added a tach, new stereo, new tires 30x9.5x15 yoko geolander at/s, and a 4x4 vacuum system eliminator I fabbed up myself, blacked out the cosmetic chrome on the exterior, removed "chrome" trim from the tail lights.
Just a few flex and squat pics I took last winter.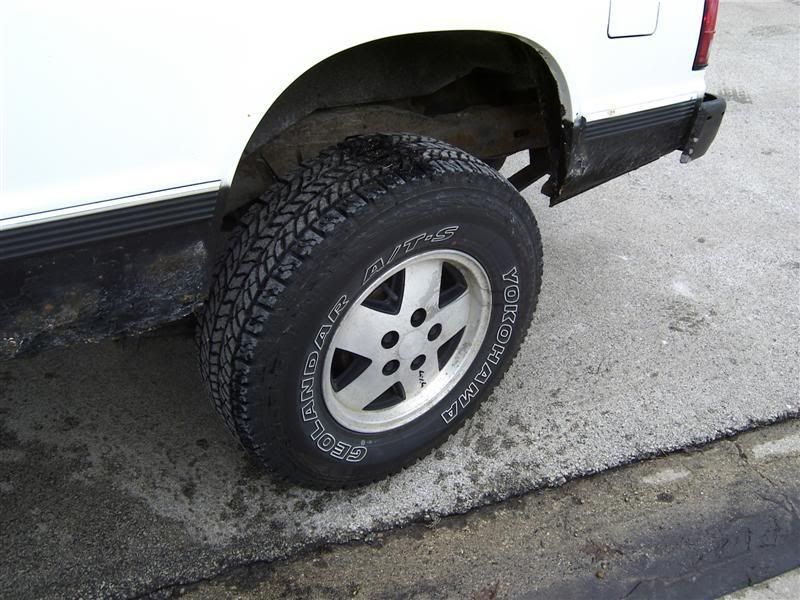 I am awaiting a bolt on SAS system that will be in expected production in july.
I also have a 93 s15 jimmy 2 dr 4x4 same engine sitting in michigan somewhere.
These are my first 4x4's. I went straight and fast before now I am enjoying the anticipation of a badlands capable rig. I have alot of questions but I do know how to use the "Search" feature first.