2001 Cherokee Sport in Silverstone Metallic. 4.5" Rusty's lift with full leaf packs with 32" BFG Mud Terrains. Great condition, only one quarter sized ding in the passenger front fender. Few TINY rust spots around the usual areas, such as rocker corners and such, a little rustolium touch up paint will fix this and prevent further rust. It's packing the 4.0 L6 with 105,000 miles on it, and it's had EVERY fluid changed in it at 101,000 miles. It has been wheeled LIGHTLY, and it has a chunk taken out of the ABS tone ring so the ABS is turned off right now, but this can be fixed rather easily. The check engine light is on due to what I believe is a cylinder #3 misfire due to a warn ignition coil, also an easy fix. Sale also comes with original tires and rims for winter, winter tires are almost new.
No trades please. $8000 and it's yours. Plus you'll get to see me cry as you drive away. Located in Allendale, Mi.
Call if interested (616) 293-3196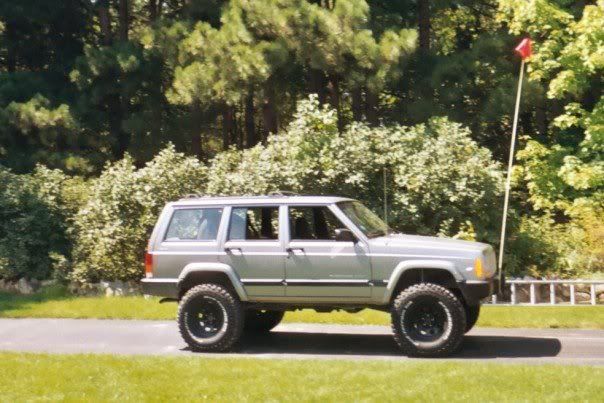 PM me if you want more pics. I have a few higher res photos.